הבלוג של הסבתא / general info / A Caregiver's life: Care giving @ the hospital...
A Caregiver's life: Care giving @ the hospital...
צוות iSavta | 12.11.2019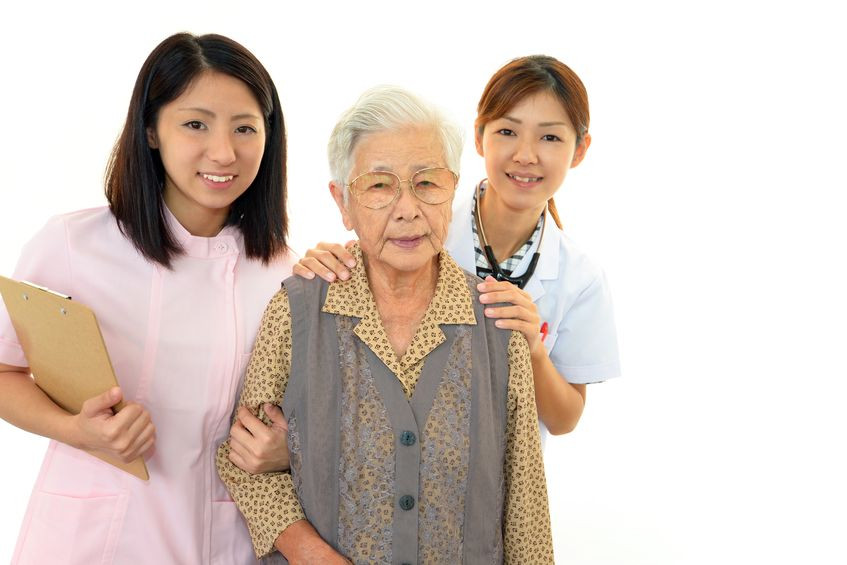 The hospital is one of the worst places to spend a lot of time. Surrounded by lots of sick people with different sickness drives me insane especially if you are flank by groaning and moaning patients and the air one breathes is full of indefinable aromas that steal the appetite. But as a caregiver, an option not to stay with the employer is not possible not unless you want to be fired. And if it's your last visa or you are more than 4 years and 3 months, it's better to haul your ass to the hospital and take care of your patient very well so he or she will not say goodbye prematurely. Oh yes, there are a lot of nurses, doctors and assistant nurses to take care of patients but some patients like mine needs lots and lots of Tender Loving Care to survive.
My old lady is confined at the hospital for more than 2 weeks. It's not a picnic to take care of her at the hospital even with all the nurses and doctors marching back and forth between the beds and hallways of the ward. Sometimes it's even harder because you cannot do what you want to do without asking permission and everything is so impersonal. Most of the time, doctors and nurses are too busy to answer a simple question and we were left in the dark until the family strongly insisted on talking to the doctors and even then, they are vague about her situation possibly because she is very old and the state of her health are too complicated already to consider adding more complications. Her situation was and is still quite bad even though we brought her home already. Seems all the necessary organs that a body needs to function are tired from functioning for 87 years. Her Hypothyroidism is bad, her pulse is very, very low and her kidney is quite useless causing her to have urinary tract infection and she is bloated all over with the exception of her hair and nails. Moving her arm or leg makes her groan and grimace in pain and its possible that she might be cursing us if only she can! All in all she needs a total physical overhaul. Add to the pile of unhealthy complications is that she is a Diabetic. Whew!
Looking at the old people in our ward makes me think about my own pitiful mortality. After 29 years of living, I barely have something to show for it. It is a fact that neither fame nor fortune nor physical gifts protects us against the inevitable sickness and old age. As for my old lady, she is a real survivor of the Holocaust. I know she lost a lot of immediate family members to the gas chambers as a young lady and here she is still defying death at the ripe age of 87. I want to say Kol ha Kavod but knowing her health situation, I will not say it. Personally, I would rather say "hello God, please forgive my countless sins and take me with you" than having the indignity of strange people in the forms of nurses, doctors and attendants poking at me with their instruments. But I believe that with dying, when it's your time, it's your time and you cannot defy death.
Looking at her grimacing in pain whenever we change her bed positions or when a doctor is taking her blood makes me cringe in pain too! I, as a caregiver, am not superwoman: I am weak and I cry too. Living with her day in, day out for a whole year develops a certain kind of relative relationship without the blood ties. And out of this loose relationship that I have with her, it still pains me to see her physically suffering and only the shell of her former self. And the worst part is yet to come! Although I had already deduced that they want to let her go, in a manner of speaking, the reality that she will die is still a vague truth at the back of my mind because I personally feel that she is strong and will survive this episode with proper care. She is just too stubborn to die yet! When I was told about the family's decision I felt like I was whacked on the head although I still had the presence of mind to say "yes, I understand" several times. Good thing it was time to go home for the night. I am merely the caregiver so it shouldn't affect me this strong but my eye ducts were teetering on the edge of spilling and my nose suddenly becomes a syrup tap ... The funny thing, (now I can laugh about it!) was that I got out of the hospital and walked and walked until the cold brought me out of my non-alcoholic stupor and I realized I was halfway home. (it's 15-20 minutes by bus to my apartment where I am temporarily staying) Positive result was that I lose several hundreds of calories thru walking. Not bad for a brief insanity!
It's hard to laugh and smile when you'd rather cry but I managed to keep on flashing my teeth to everyone even to the snotty student nurses and attendants until we were unexpectedly released. I have a very loose relationship with my old lady and I will have no problem getting another care giving job except that I am a misplaced, emotional cry baby. And so far, my old lady is not getting better but at least stable. Now my emotional hormones are not too active so I can say I am prepared for the inescapable upheaval.
Nobody is sure what the future will bring except that life goes on and everything will move on forward constantly. I read somewhere that optimism is a courageous state of mind- coming from a person's desire, effort, and choice to accept and make the best of difficult situations.
Beginning today, treat everyone you meet as if they were going to be dead by midnight. Extend to them all the care, kindness, and understanding you can muster, and do it with no thought of any reward. Your life will never be the same again....Og Mandino
הרשמו ומצאו מטפלים כעת!
קרא עוד אודות general info