הבלוג של הסבתא / general info / A caregiver's life: A peep into my daily life
A caregiver's life: A peep into my daily life
צוות iSavta | 12.11.2019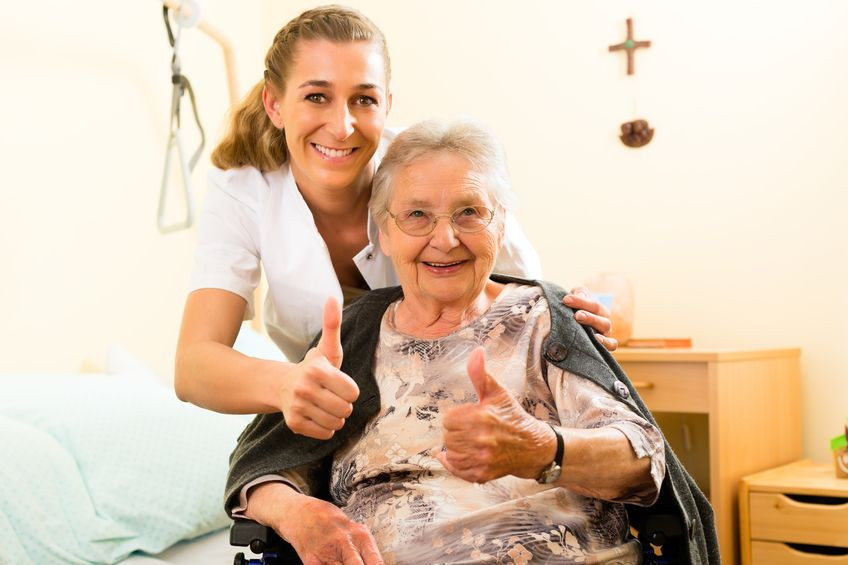 It's been a lousy month...My employer fell down and broke a hip and was confined in the hospital for a week. Arggghh, staying in the hospital with sick people makes me sick too! She cannot do anything at all except lie down, moan and groan, eat, sleep, pee and poop. Combined to that, her mind is not functioning the way it used to be one year ago. It drives me crazy when she do things like when you give her tissue to wipe her mouth, leave her for a few minutes, you come back and wonder who gave her bubblegum for she is chewing like crazy. I never knew tissue would taste that good! I had to prise her mouth open to remove the tissue.
This month was really a trial. I got sick possibly because of the changing weather or maybe some virus which I picked up from the hospital and I had a perforated eardrum that is not painful but very irritating. After more than a week at home, my invalid employer with a broken hip whom I thought couldn't move, decided that the cold floor is a better bed, slyly pushing away the big chair at the foot of her bed, which I had purposely put there because there are no guard rails, only on both side .There I was feeling good after a shower to relieve the afternoon heat, went to check on my patient only to see an empty bed. Of course, I got frantic! I search every room, check outside the main door and check again all the rooms with my heart on my throat. I almost went down to check her on the streets since we are on the 5th floor but I decided to check again her room because I know it's impossible that she can go out on her own. I found her on the floor almost under the bed. When I found her, my mouth was already hanging open to chastise her but my tongue was frozen with anger and fear. She said "boker tov!" (after all she just got up and maybe think it's still morning) and I literally choked on my spit. Am sure she got scared by my bulging eyes and snarling teeth when I blow off some of my anger. I am not a saint, OK? It's a good thing she forgot almost everything after a few hours. She has a habit of saying "at metuka" (you're sweet) when I am screaming from anger and frustration, provoking me to another higher level of anger. Even with her unstable state of mind, she has a way of being sarcastic, "pilosopo" in my language that my temper is always teetering on the edge of going overboard. Maybe I should start drinking red wine to keep my heart on shape.
Honestly, I never thought that to become a "good" caregiver is tough. I thought changing their diapers and presenting them nicely groomed when the family is visiting, preparing their meals and giving their medicines on time is enough. A week upon arrival in Israel working as a caregiver proved I was so wrong! Now that I am immersed in my work as a caregiver that the I came to the conclusion that the word caregiver means a lot of things, it's a universal word and has a lot of definition but foremost of them is love. To care is to love. And to love someone is to give them the best service. I admit, it is tough to love someone when the only relationship that binds you to your employer is the financial compensation. It is tough to give your best service especially when the employer thumbs her nose at her caregiver.
For sure I am not an exemplary caregiver given that I flitted from job to job, with a lots and lots of complaints until I force myself to stand still and think. Day and night I feed myself this lessons and by the grace of God, in a month I am going to receive my first recuperation pay after a long, long year of work and harbe, harbe savlanut (lots and lots of patience:). Whew Hoorayyyyy! Thank God!
My personal mantras are just very, very basic and you might even find it funny but when applied to oneself, it's like climbing Mt Everest. Sometimes, the basic things are the hardest to accept.
There is no good or bad job. You can make any job good.
Good service always brings good return.
If you like what you are doing, there is never to work a day.
Go an Extra Mile when providing any Service to others. (With or without pay).
To be great in any occupation, exceed the expectations!

הרשמו ומצאו מטפלים כעת!
קרא עוד אודות general info