הבלוג של הסבתא / general info / Bravery is costly but rewarding!
Bravery is costly but rewarding!
צוות iSavta | 12.11.2019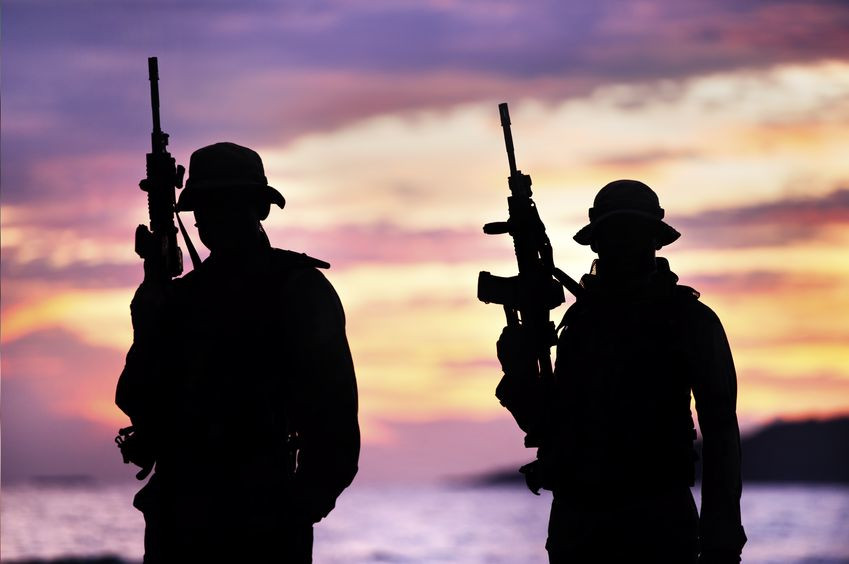 These past weeks the world was so in love and dewy eyed with the hullabaloo fairy tale wedding of Prince William and Catherine and the web is overflowing of stories about the life of the British monarchy and even where they honeymoon is rife with speculation. Not bad, it's like a breath of fresh air in this world of constant terrible news delivered by the ever vigilant media. On the heels of this wedding of the century, is the beatification of Pope John Paul and the world is again hit with another bomb of good news (what do you think?): the death of Osama Bin Laden, evil incarnate to some and a semi god to his followers. What is next? Another surprise in the making? I am excited! They say after the rain, there's sunshine and can it be vice versa also? Hopefully not!! Osama Bin Laden is a huge tree which has shed many seeds on the ground to sprout and the roots are rapidly sprouting more shoots. The predictions and reactions about the results of these events are rolling hot off the presses, with almost everybody wanting the limelight by stating their little speeches. But I don't want to scare myself and speculate on the backlash of Bin Laden's announced death, how it would affect the fragile equilibrium of the Middle East and the west, the effect on this and that and where would I be when these effect would unravel. No, right now I will just happily build my dream future city in the world of Facebook. (But my eyes have their own mind and I keep on reading the news!)
But something keeps me awake. I can't stop thinking about the bravery of the men, the faceless Navy Seals, who risk their everything to accomplish that mission. Their fearlessness in going knowingly into a territory where you only have one choice to do to survive: kill or be killed. Their courage is astounding knowing that it might be their end. I read somewhere years ago that it is bravery when you are able to stand toe to toe with your worst fear or enemy. And in this case: death. The bravery of this elite team is incomparable. Likewise I was also imagining the daily life of those people living near Gaza where every day might be your lucky day to meet the Maker for good. But so far, Hamas must be gritting its teeth in frustration for not breaking the spirit of the Jews near its vicinity, instead this pave the way for the birth of the Iron Dome. Before, the Middle East, Israel and anti-Semitism are just news to me to be forgotten the next day. Its only now that I am a foreign worker here that I gain a little understanding of the situation here in Israel, the happenings makes me appreciate and wonder at their inner strength, their way of turning their weaknesses into strength. I can say i am fortunate for I have a country to call my own and that all nations recognize it, though I also fear for my poor, unprepared country with big C flexing his newly formed muscled scales regarding territories... Well, anyway what do I know about International politics? Nada! I can only pray to the Almighty.
For the 1st time, I witness an emotional "Shoa Day" here in Israel, commemorating the dead Jews during the Holocaust. These succeeding events, the Shoa and the elimination of OBL and Independence Day prompted me to write down what little I understand of the word courage. My current caregiving job is taking care of a survivor of the Holocaust and she is sporting a tattoo from her days in one of the Nazi concentration camps. The tattoo is a daily reminder of her brush with death at the age of 15 and she is now 89! Quite a feat. The witnessing of such cruel acts is enough to send a lesser man into a loony bin. Living with this kind of memories... its bravery of the soul. (Anybody watch the movie "Courage under fire"?)
The excruciating birth of the State of Israel which was just celebrated a few days ago is the result of bravery of the remaining Jews from all over the world who survived the Holocaust and other Anti-Semitic tragedies. I kinda compare the State of Israel to a phoenix. They have risen from the ashes as one of the most developed and technology savvy countries. The obvious example is the Iron Dome, incredible! The old adage "small but terrible" comes to mind. Many are surely green and salivating with envy! As in most cases, when a person has nothing to lose and everything to gain, he gives his all to succeed, no going back. Given that Jewish Israelis are surrounded by many who want them wiped off the earth, they have to tap everything to ensure that they are one step ahead and beat their enemy at their own game. (Well, the current state of affairs appears to me rather like a bitter of the bitterest divorce with a scorned third party who is out for blood! And a lot of hangers-on who wants a piece of the spoils. And the judges are groping in the dark using only their sense of smell, following whichever smell that suits their taste buds!)
True, facing ones fear feels like emotionally leaping off a cliff, something we avoid most of the time because it might bring shame and humiliation and our pride can't accept it, worse scenario is death. But usually after all the heartache of facing ones fear and hitting rock bottom, comes the positive intangible outcome, one becomes more wiser, psychologically strong. In the business world, many of those people and businesses mentioned yearly in Fortune 500 started from scratch. What made these men and women win? It's simply their courage not to accept defeat. Thier courage to face their fears of failure and in doing so, do everything to succeed.
Bravery has many faces (look at Lady Gaga's unconventionality!), its just that this word is commonly associated to war heroes and they are given medals to signify it but even us common people shows courage in our day to day life. We do not need medals to prove it because at the end of the day, what counts the most is you know your worth. Everybody has his own nitty gritty side to face up and it's easy to tell somebody to stop hugging his comfort zone and have a life. I do attest that when you are in a sticky situation, the easiest option is to run from it. I had my shares of running away too. Nevertheless, the things you are running from have a way of arriving at your door at the most in-opportunate moment. I admit when I was a bit younger, I merely inch my way out of my comfort zone and is always poised to go back to my cave, threw away a lot of opportunities. But perhaps like the wise men say that when one is "long in the tooth", one gains a wider perspective. (Hopefully the wise men are right, my teeth are long enough!)
"It is not the critic who counts; not the man who points out how the strong man stumbles, or where the doer of deeds could have done them better. The credit belongs to the man who is actually in the arena, whose face is marred by dust and sweat and blood, who strives valiantly; who errs and comes short again and again; because there is no effort without error and shortcomings; but who does actually strive to do the deed; who knows the great enthusiasm, the great devotion, who spends himself in a worthy cause, who at the best knows in the end the triumph of high achievement and who at the worst, if he fails, at least he fails while daring greatly. So that his place shall never be with those cold and timid souls who know neither victory nor defeat."
       Theodore Roosevelt quotes (American 26th US President (1901-09), 1858-1919)
הרשמו ומצאו מטפלים כעת!
קרא עוד אודות general info