הבלוג של הסבתא / Cooking / Jewish Chicken Soup - Heaven In A Bowl
Jewish Chicken Soup - Heaven In A Bowl
צוות iSavta | 12.11.2019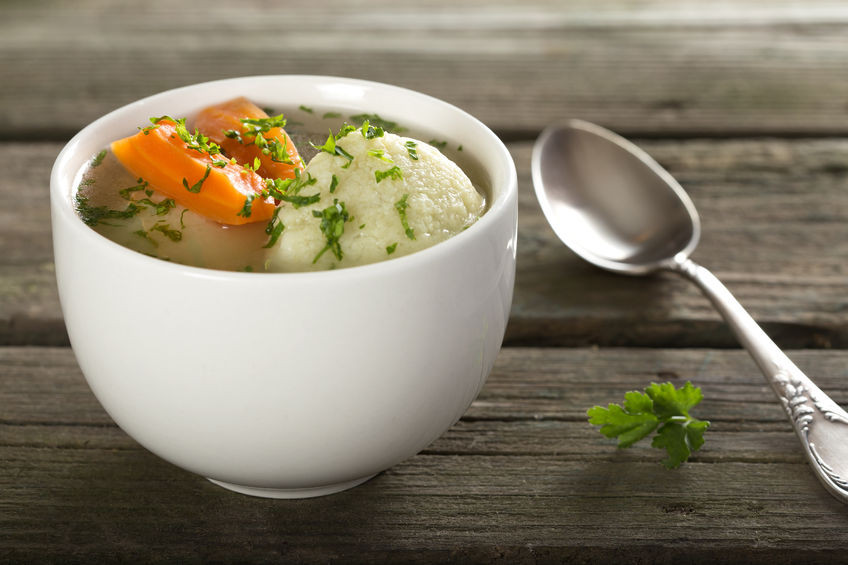 Chicken Soup (מרק עוף) is the "go-to" comfort food in Israel especially during winter when many are getting sick. Just like "Arroz Caldo" in the Philippines, "Borscht" in Russia or "Khichdi" in India, Jewish Chicken Soup became a traditional comfort food served in Israel when someone is sick. It has a healing magic on it that makes people feel better when they are suffering from any illness.
Every Jewish family probably has its own version of this classic comfort soup. Some make it as plain as possible, with chicken boiled to its limit and a few vegetables and some make it with lots of herbs and matzo balls.
This Chicken Soup recipe was passed on to generations since 1920s. One dusty and fading recipe notebook handwritten by the family's great-great-great grandmother is where this recipe came from. It takes some time to prepare but super easy recipe to follow.
What you need:
1 Whole Chicken: chopped in 8 parts
3 sticks (with leaves) celery; roughly chopped
1 Celery Bulb; peeled and cut in pieces
1 large Carrot; peeled and cut in pieces
1 large Kohlrabi; peeled and cut in pieces
1 large Fennel Bulb; cleaned and cut in half
1 large Onion; chopped in quarters
2-3 tbsp fresh Dill; chopped
2-3 tbsp fresh Parsley; chopped
For the Matzo Balls:
2 tbsp Olive Oil
3 large eggs
100 g matzo meal (or matzo crackers powdered in a food processor)
50 ml. cold water
Method:
> Clean your chicken thoroughly and using a large pot with water, boil your chicken for 3-5 minutes. Discard the water to take the froth off. Fill the pot with water just 8cm above your chicken and bring to boil then turn the heat down and simmer for about 1 hour.
> Add the celery bulb, carrot, fennel bulb, onion and Kohlrabi with a pinch of salt and pepper. Simmer again for another 30 minutes. Add your chopped celery sticks.
> In making matzo balls, beat the eggs in a bowl, add 50 ml of cold water, olive oil and a pinch of fine salt and pepper (just a pinch because you are going to cook this in your soup which is already seasoned). Stir in gently your matzo powder and mix thoroughly. Set aside inside the fridge until it's ready to roll into balls. (About 25 minutes or so)
> Wash your hands and leave it a bit wet. Roll your matzo mix into balls. Do not make it too big for it will double its size after cooking.
> Gently add your matzo balls into your Chicken Soup, let it cook until it double its size.
> Season to taste. Add your herbs (dill and parsley) before serving.
You can also add some cooked egg noodles if you want. This is a perfect complete meal with right amount of nutrients that will keep you or your loved ones full and satisfied. You can serve this any time of the day.
You can store this cooked Chicken Soup inside the Freezer to up to 2 months. Just thaw and re-heat everytime you feel the need to have something warm inside your belly.
Happy Cooking.
הרשמו ומצאו מטפלים כעת!