הבלוג של הסבתא / Professional Caregiving / 7 Signs of a Great Caregiver for Elderly Patients
7 Signs of a Great Caregiver for Elderly Patients
צוות iSavta | 12.11.2019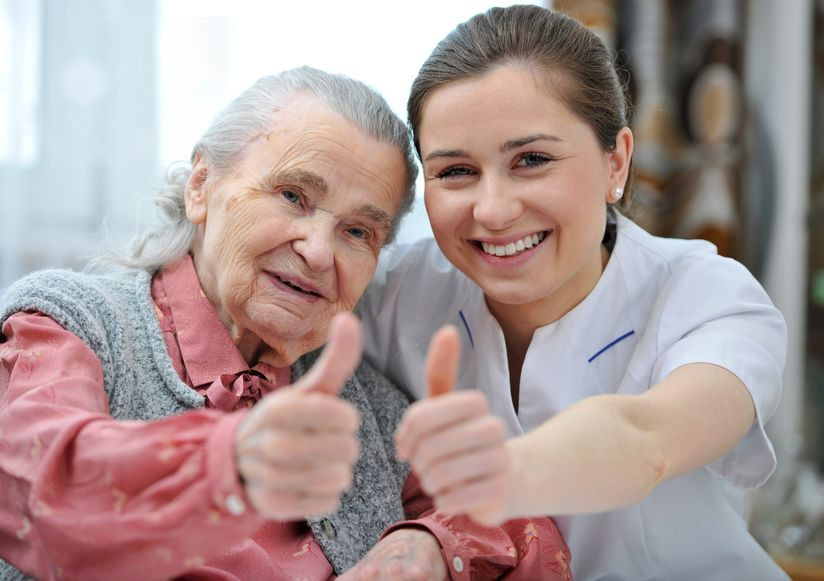 Older adults need the love and unconditional support of their loved ones. This can be provided by the family members themselves or through a paid caregiver. Family members who want to entrust their older family member to a paid caregiver should carefully consider both skills and traits. One of the skills that a caregiver must possess is effective communication. The caregiver must know how to give explanation to the patient and be a good listener. He/She must be able to attend to the needs of the senior based on what is asked or implied. Aside from skills, one must look carefully into the traits of a care provider. In this kind of job, the attitude of the caregiver is vital to the welfare of the elderly. Check out our list of traits that great caregivers have:
1. Patience
Patience is extremely important for caregivers. Some days may be frustrating or difficult, but the caregiver must continue to provide excellent care. One has to expect situations that could increase the overall stress level. Continued patience is a must for a caregiver. Despite any obstacles, you must still show love and compassion to your patient.
2. Good Sense of Humour
Knowing how to make light of the right situations will make life as a caregiver much more pleasant. Seniors are often suffering from physical pain and sometimes mental health problems. Cracking a joke to the person you care for would certainly lessen the burden of an older adult experiencing anxiety.
3. Positive Attitude
No matter how difficult the situation is, the caregiver must possess a positive attitude. Great caregivers know how to see the good in every circumstance. There will be various frustrating moments when caring for someone. Finding the bright side of a problem or hard situation is a trait that will make you a more desirable caregiver.
4. Determined
There will be some days when your patient does not want to cooperate. They may refuse medication or not follow your requests. A good caregiver will see to it that the senior's needs are met even in challenging situations. Sometimes, a dose of tough love is needed by caregivers with challenging older adults.
5. Takes Initiative
A great caregiver is a proactive individual who tries to solve problems without being told the step by step procedure on how to solve one. Good caregivers make keen observations that may be of concern and alert family members immediately.
6. Forms a strong bond
Aside from the physical support the elderly needs, emotional needs are also a major concern. Many of these old adults need an empathic person to listen to the stories they have to tell or simply answer their questions. Once you capture their hearts, they will open up to you, and you'll create a strong bond.
7. The Act of Giving Care itself
Putting the needs of someone else before yours is the true nature of caregiving. It doesn't matter which background you come from or what approach you take to do your task. Carefully tending to another's needs is a unique job that requires a personality that is kind, generous, and empathetic. A great caregiver has the right traits and attitudes to serve their elderly patient.
The good news is that you will continue to grow and evolve as you gain more experience. Set goals for yourself with your patient, and work hard to become the best caregiver you can be. You will reap many rewards including personal satisfaction, pay, and a meaningful connection with your patients.
הרשמו ומצאו מטפלים כעת!
קרא עוד אודות Professional Caregiving