הבלוג של הסבתא / Professional Caregiving / Alzheimers: 5 Tips for Caregivers
Alzheimers: 5 Tips for Caregivers
צוות iSavta | 12.11.2019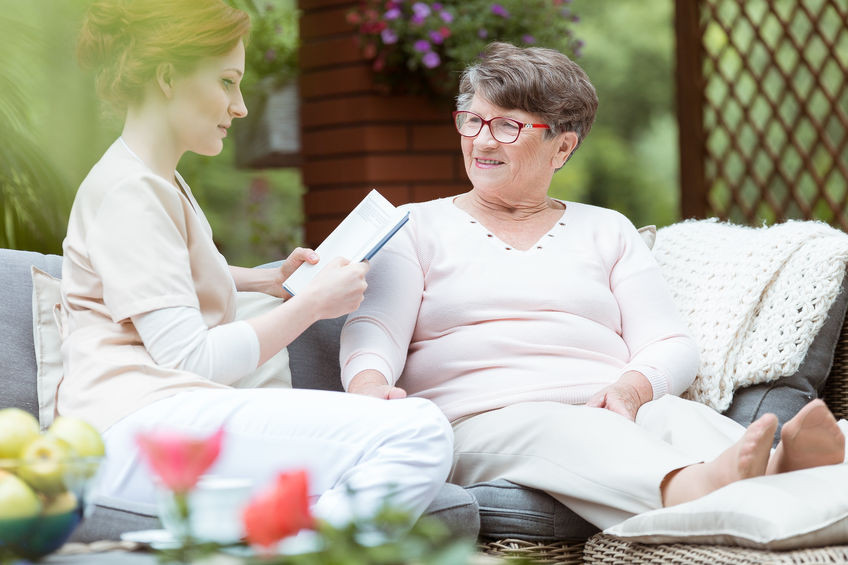 Problems with memory is a common symptom of a person with Alzheimer's disease. People affected with the disease often have impaired reasoning and vision. They also tend to lose things easily and they grasp for words. It is also common for them to ask questions over and over again. People with Alzheimer's cannot do daily tasks properly. Simple tasks such as cleaning the room, preparing a dish, or driving a car is difficult for them.
As the disease worsens over time, the role of the caregiver in managing daily tasks also increases. Caring for someone with Alzheimer's takes a lot of patience as it could be stressful and tiring. It could also mean an emotional agony for the caregiver to see their patient's behavioral changes first hand. Since the disease does not have any cure, you, as a caregiver, can make a difference in an Alzheimer's patient's quality of life by doing the following tips:
1. Give simple instructions
People with Alzheimer's can't understand long instructions. Their brain function has already deteriorated. Thus, a simplified direction would help them comprehend instructions clearly.
2. Follow a schedule
As a caregiver, you have numerous tasks. It is advised that you create a schedule in performing your tasks. Once you have a routine set in place, it would be easier to accomplish your caregiver duties. However, there may be days that something spontaneous or difficult comes up so also consider some flexibility.
3. Join a support group
It wouldn't hurt to learn from the experiences of others who have encountered patients with Alzheimer's. There is a big possibility that the challenges you have are similar to theirs. Having a support group whose members have the same situation as yours could help you in stabilizing your emotions. Search for an Alzheimer's association or support group in your place and join.
4. Update your caregiving skills
Learn about the symptoms, management, and treatment of the disease. Alzheimer's damages someone's mental ability gradually thus the effects on the patient also changes over time. You will have to cope with the disease by applying caregiving skills according to the symptoms that manifest in the course of time. Look for some online trainings, workshops, and books that may be of help.
5. Manage your stress
Extreme stress is a product of taking care of someone who has Alzheimer's disease. In many cases, looking after another, could mean taking yourself for granted. Do not risk your own health. Always give time to socially interact with your family and friends. Find time to do your hobbies and interests. Once you enjoy and love yourself, you will also be able to share that genuine support to an elderly under your care.
As a bonus tip, see to it that the patient has a clean and comfortable place to live. The heating and air conditioning system at home should be regularly adjusted in order to make the patient feel pleasant and comfy. Water temperature should also be managed as the elderly person may forget about hot water temperature which could burn the skin. The patient must be able to roam around the house with little risk of danger.
Each person with Alzheimer's could experience a variety of symptoms. The first step towards treatment of the symptoms is the early diagnosis of the disease. The challenges of a caregiver dealing with an Alzheimer's patient is huge. The tips above should be able to help you handle your patient in a calm and skillful manner.
הרשמו ומצאו מטפלים כעת!
קרא עוד אודות Professional Caregiving