הבלוג של הסבתא / Professional Caregiving / Best Gadgets for Patients with Alzheimer's
Best Gadgets for Patients with Alzheimer's
צוות iSavta | 12.11.2019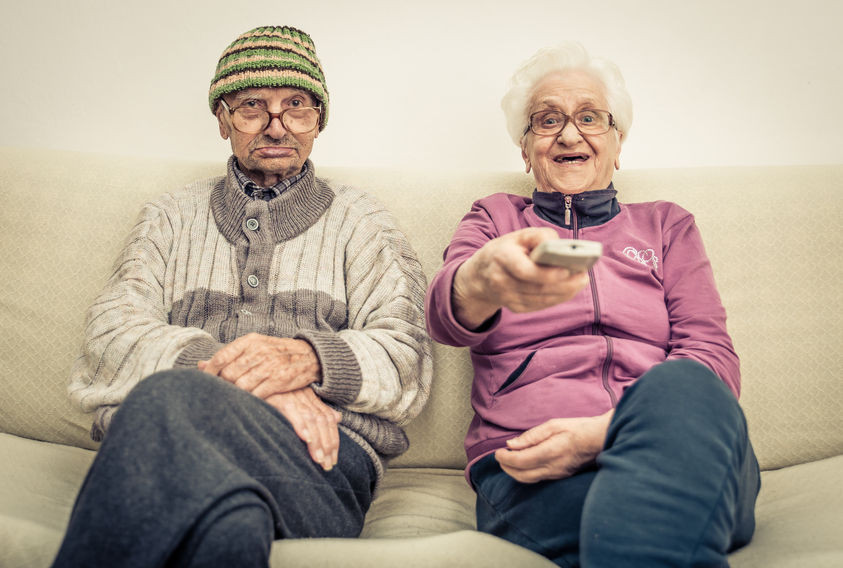 As caregivers, you know exactly the kind of life patients with Alzheimer's have and you want to provide the best care possible. When you are a caregiver to your loved one, you want to always be there for them. However, sometimes you can't be present all the time. As much as you won't be around for them, you also have things to do or things to accomplish for yourself. Our technology nowadays, however, are so advanced that you can always find the right gadget that can assist you and help you provide the quality care for your loved one or patient. Below are some of the best gadgets for you and your patients with Alzheimer's disease.
Digital Clock
For people with memory loss, you want to give them a clear, easy to read clock that provides complete information without making them confused. There are many clocks available online or in the market that you can buy. Get one that is easily readable, with large numbers. Also get those that can be read even in the dark. Especially choose the ones with high resolution and with a simple classic look for less distraction.
Full Monitoring System
For complete monitoring of your patients, you want to find a system that not only gives you video but also audio. You want to make sure that you hear your patients. Sometimes, what you see does not tell you exactly what the situation is. If you can hear your patients, you will know if he or she is in pain or if he is struggling. Being able to hear that can actually help you save lives. This is especially helpful for patients with Alzheimer's disease. They have issues remembering things. While you can monitor them with video and audio, even while away, you are able to identify their needs and anticipate what they are looking for.
GPS Tracking Device
If you have a large accommodation and you want to also give space and chance for your patients to roam around inside the house, you also want to make sure they are safe and you can easily find them when you lose track of them. People with Alzheimer's always wander off and get lost even in familiar places. Having a tracking device can make your life a bit easier. Find a tracking device that you can use and connect to your mobile devices. Location devices come in different forms. They can be bracelets, watches or even a device you can put on the shoe.
Remote Control
Your patient might probably want to watch TV or listen to music on your digital screen. You want to have a remote control that has simple buttons they can easily see and use. You can also lock the settings so that your patients will not accidentally change the programs. Having an easy access to a simple and functional remote control is really helpful for you and your patients. Both will benefit from having to get entertainment easily.
הרשמו ומצאו מטפלים כעת!
קרא עוד אודות Professional Caregiving