הבלוג של הסבתא / Professional Caregiving / Caregiving: Taking Care of Someone with Diabetes
Caregiving: Taking Care of Someone with Diabetes
צוות iSavta | 12.11.2019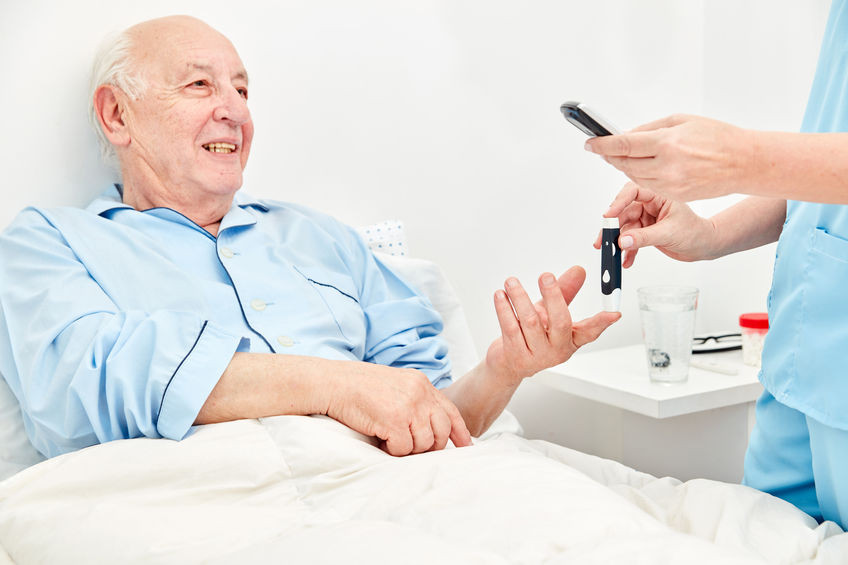 Diabetes is a challenging condition that can cause sudden mood changes. Thus, the caregiver's support is vital in taking care of patients with diabetes. Having the right mindset and attitude is a must have for a caregiver dealing with a diabetic. The caregiver aids in making the health issues of a diabetic more manageable.
Caregivers may use these helpful tips when caring for an individual with diabetes:
Regular Monitoring of the Patient
One of the important aids a caregiver can provide is monitoring the blood sugar level. To regularly test the blood sugar of a patient, you can use of a device called a glucometer. Remember to check the patient's blood sugar level according to the doctor's instructions..
You must also keep track of the patient's medicine schedule and exercise routines. Diets and some related symptoms must also be monitored. These are all essential part of tracking the patient's condition. It is also wise to ask the patient what he feels and not assume based on your observation.
Keeping a Healthy Diet
Diabetic patients have to follow certain diets to maintain their blood sugar. A caregiver can assist in creating a meal plan suitable for the patient or as recommended by a dietitian. Encourage the person under your care to choose healthy options.
It is important for the patient to eat meals regularly at a proper time and not skip meals. Make sure to adjust the meal plan according to the patient's request.
Foot Care
Foot problems are common for someone with diabetes. A caregiver can assist in giving proper foot care for the patient. Here is a checklist to make sure the feet are well cared for:
Check toenails at least once a week for signs of infection especially swelling.

Be sure to use a nail clipper that is suitable for a diabetic person. Avoid wounding the patient.

Look for skin reddening, sores, or blisters. Wash and clean the affected areas with recommended soap and water. Apply a cream as prescribed by the doctor. If the affected areas are not healing for a few days, let the patient go to the doctor.

Avoid soaking the foot, and make sure to dry in-between toes thoroughly with a clean cloth.

Allow the patient to wear comfortable footwear that offers good support. Avoid wearing sandals or going barefoot.
Engage the Patient in Regular Exercise
Regular exercise not only lowers blood sugar but also boosts mood and helps maintain a healthy weight. Caregivers can assist with certain exercises that the patient is comfortable doing. Here are some ideas to keep in mind to keep the patient motivated:
Encourage the patient under your care to go for a 30-minute walk each day, at least 5 days in a week.

Some patients can do more than just walking. You may assist one in doing aerobic exercises and other physical activities. You may ask the doctor for a recommended exercise routine for the patient if needed.

Before and after doing any form of physical activity, take note of the patient's blood sugar level. Keep the patient well-hydrated by keeping water nearby.
Remember that the person living with diabetes is experiencing tough times. Show them your full support and strength. Learn about the condition as much as you can. Give encouragement and uplift the patient's mood with positive words. Keeping a healthy relationship with your patient will make your caregiving journey more rewarding. Without you knowing it, you can make a huge impact on their lives.
הרשמו ומצאו מטפלים כעת!
קרא עוד אודות Professional Caregiving