הבלוג של הסבתא / Professional Caregiving / Caregiving vs Caretaking
צוות iSavta | 10.12.2019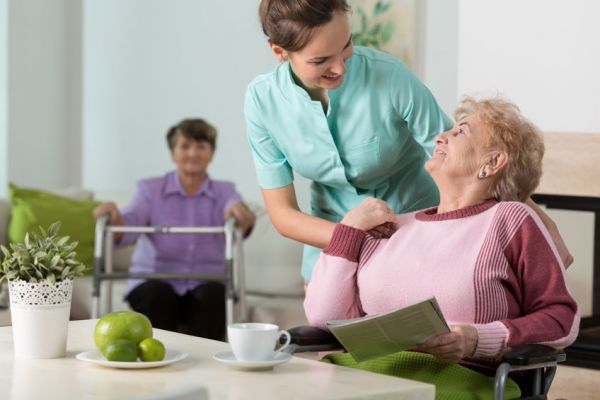 Caretaking means that you try to do something for others even if they do not need your assistance. On the other hand, caregiving is helping someone who really needs assistance, be it physical or emotional support, and doing it with compassion. Check out some signs below on whether you are actually a caretaker or a caregiver to somebody.
Signs you are a caretaker
You tend to solve other people's problems even if they did not ask you to do so. You do not give them an opportunity to solve their own problems and you often cross personal boundaries by interfering into their own personal agendas

When you resolve other people's problems, you expect something in return because you feel that you deserve a reward after investing much of your time and energy to it.

You like taking care of others but take your own needs for granted. Not only that, but you also think you always know what is best for others.
Signs you are a caregiver
You trust others and you give them a chance to solve their own problems. As a consequence, it boosts their ego and they are able to independently do what they can. At the same time, they find comfort in your presence as they know that you are ready to provide help when they ask for your assistance.

Instead of judging others, you listen to their stories and empathize with their struggles and joys. Also, you know what your limitations are in terms of giving assistance. You recognize and respect the personal space of your patient or loved one.

You feel good when you help others. You feel happy providing them assistance and you are able to do so very well because you know how to take care of yourself first.
Awareness of your behavior is the first step to change it. Once you spot signs of caretaking, you have the opportunity to change it to caregiving behaviours. However, you might find it difficult to do alone. Hence, you might need the assistance of a therapist or recovery groups. Find one near you or you can get help using a relevant online support platform. It may take some time to change but the benefits you will get in your transformation is all worth it for both you and your loved ones.
הרשמו ומצאו עבודה כעת!
קרא עוד אודות Professional Caregiving