הבלוג של הסבתא / Professional Caregiving / Cooking Tips and Hacks for Caregivers
Cooking Tips and Hacks for Caregivers
צוות iSavta | 12.11.2019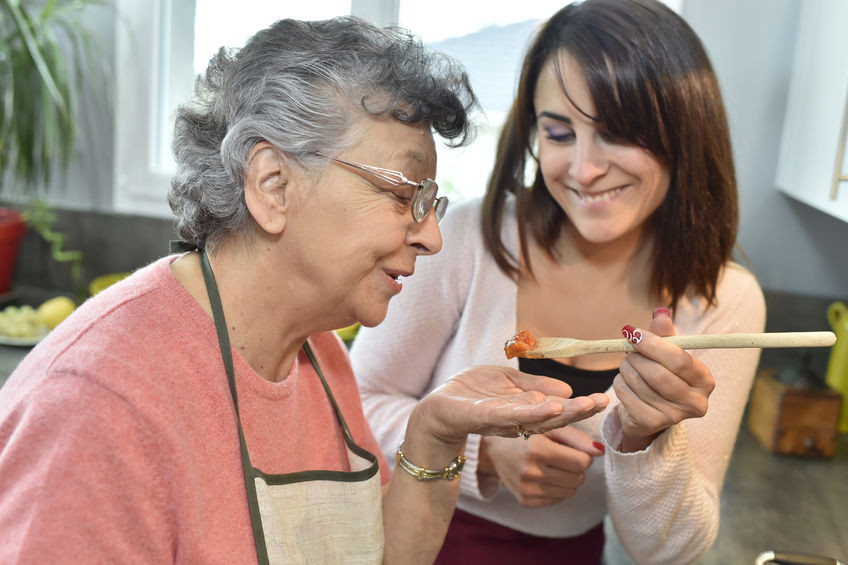 Caregiving is already a demanding, time and energy consuming occupation. Planning and preparing meals can become even more straining. However you want to provide the best nutrition for your loved ones or patients. If no one else can prepare the right food for your patients, you are probably the only person to do so. There are hacks and tips that you can definitely make use of and keep a list to make your caregiving life a bit easier and manageable. You want to keep it simple and easy to prepare. Below are the things you can do to make cooking easy for you and at the same time give proper nutrition for yourself and your loved ones despite a busy schedule.
Get a cookbook that has a lot of simple, easy-to-do recipes. This can be a handy booklet or the ones you get from the internet. Read through them and practice cooking whenever you have time. This way, you can easily prepare them when necessary.
It helps when you already have a list of what to prepare for the whole week. List some of the recipes you want to provide for your loved ones. If you already make a plan, it is easier to get the ingredients and it saves a lot of time for you.
Review Patient's Food Restrictions
Part of planning your meal is also looking at restrictions when it comes to food. You want to provide nutrition that is suitable for your patient's needs. Check if he or she has allergies to certains foods.
Review Patient's Diagnosis
Search online for your patient's diagnosis. Depending on the health issue, you also want to prepare meals according to their needs.
Get Automatic Cooking Machines
Get cooking tools that need less monitoring. Use tools that can cook on their own and can free up your time. You don't want to be stuck in your kitchen and forget about your patient. Take advantage of technology.
Smoothies are easy to prepare and healthier. You want to give your patients nutritious juices that you can easily make and give them enough fluid intake.
Practice cooking more and repeat your recipes so that you can become an expert in preparing them. It is easy to remember and more efficient to prepare when you make them all the time.
Online Order and Delivery
Order your ingredients online. Have them delivered to your doorsteps. This saves you time and hassle. If also gives you more time to rest or give your time to your loved ones.
הרשמו ומצאו מטפלים כעת!
קרא עוד אודות Professional Caregiving