הבלוג של הסבתא / Professional Caregiving / Elderly Abuse and Neglect: How Can We Help?
Elderly Abuse and Neglect: How Can We Help?
צוות iSavta | 10.12.2019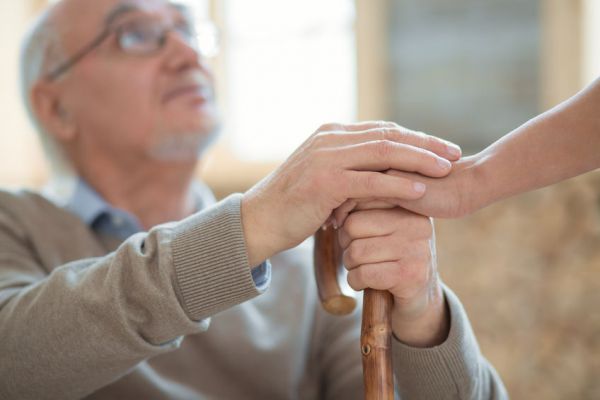 Abuse does not choose a specific age group, race, gender, or religion. It can happen to anyone, including older adults. Any entrusted person, responsible for the care of an older adult, who inflicts physical, emotional, or sexual harm to their elderly patient is liable to elderly abuse. An unauthorized use of an elderly person's funds and misuse of their personal checks or credit cards are just examples of financial exploitation, which is also considered a form of abuse. If these same persons are unable to provide the basic needs of the older adults such as food, prescribed medications, shelter, and clothing, then they are also neglecting their welfare.
Signs of elder abuse can be difficult to identify as they can be mistaken as just a symptom of mental decline. If in doubt, family members and loved ones may have a look at the following physical, emotional, sexual abuse, and financial exploitation warning signs as a step in helping them prevent the abuse from worsening.
Warning signs may include the following:
unexplained bruises, scars, or burns

broken eyeglasses or frames

broken bones or dislocations

unwashed hair or dirty clothes

rope marks on the wrists and neck may indicate that the elder is being restrained

an older adult having trouble sleeping

weight loss for no reason

drug overdose or repetitive failure to take medication

behavior similar to dementia such as rocking back and forth and mumbling by themselves

the elderly stopping from activities he or she enjoys

developing preventable conditions such as bed sores

unexplained vaginal or anal bleeding

bruises around the genitals

unsanitary living conditions (dirty clothes, dirty beds and beddings)

unsafe living conditions (faulty wiring, no running water)

unnecessary subscriptions to goods and services

missing cash or items from the elderly's household

sudden major changes in financial transactions (e.g. huge withdrawals and payments)

duplicate billings for the same medical service
Because of burnout, many caregivers have a tendency to physically and emotionally abuse their patient. It is suggested that caregivers take steps to reduce stress and burnout by engaging themselves in stress-relieving activities such as yoga and exercise. They are also advised to take a time-off, take good care of themselves by having enough rest and eating healthy food. It is also necessary for caregivers to ask for help from other friends or relatives to take their place from their caregiving duties from time-to-time in order to lessen the exhaustion that comes with performing caregiving tasks.
On the other hand, concerned family members and friends can help prevent elderly abuse by having constant communication either by calling or visiting them regularly. They can also show love and support by monitoring the older adult's medication to ensure that they are taking medications appropriately. They can also keep a continuous record of the elderly's bank accounts and credit card statements to check for any unauthorized transactions.
Many seniors do not report abuse for fear of revenge from the abuser. Others do not report the abuse because they are comfortable staying at home and they might be forced to transfer to a homecare facility. Also, let us not erase the possibility of self-abuse or self-neglect. Some older adults refuse assistance because they are ashamed of losing their independence. Take note of the signs above and intervene as early as possible so that alternative care may be given to the older adult needing care.
הרשמו ומצאו עבודה כעת!
קרא עוד אודות Professional Caregiving