Another Extension for all Caregivers Until October 2021 Regardless of Visa Status.
Read more
15 Inspiring Quotes for Caregivers
iSavta | 04.05.2021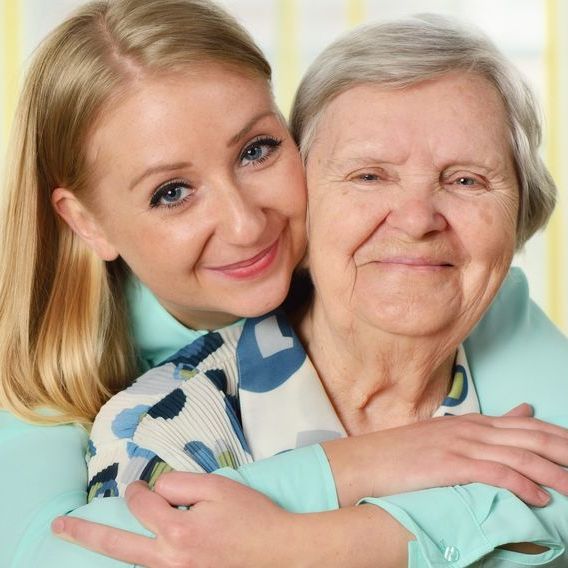 No one can truly understand the meaning of kindness but Caregivers. Whether you are taking care of your parents, loved ones or you embraced the Caregiving profession with all your heart, nobody can deny the fact that some of the kindest people in the world are those who take care of other people.
The caregiving profession is challenging and at the same time rewarding. Discouragement, frustration, and stress are common because it is truly overwhelming to care for another person. Their life depends on you and you have to make sure you're on your feet the whole time regardless of how tired, how stressed, or how messed up you are.
But, as much as you want to give your all to your profession, you cannot take for granted your own health and well-being. Most experienced Caregivers failed on this aspect because they do not put themselves on top of the priority. Self-care is as important as your job as a Caregiver. This profession will take a toll on your health, your self-respect, and even your sanity. Asking for help is important but it is also important that you help yourself.
Let us share some inspirational quotes that you can live by. May these words help you to overcome whatever struggle you are currently battling with as a Caregiver.
"Too often we underestimate the power of a touch, a smile, a kind word, a listening ear, an honest compliment, or the smallest act of caring, all of which have the potential to turn a life around." -- Leo Buscaglia

"Caring for our seniors is perhaps the greatest responsibility we have. Those who walked before us have given us so much and made possible the life we all enjoy." -- Senator John Hoeven

"When we truly care for ourselves, it becomes possible to care far more profoundly about other people. The more alert and sensitive we are to our own needs, the more loving and generous we can be toward others" -- Eda LeShan

"My caregiver mantra is to remember: The only control you have is over the changes you choose to make." ―

Nancy L. Kriseman

"Kindness can transform someone's dark moment with a blaze of light. You'll never know how much your caring matters. Make a difference for another today." ―

Amy Leigh Mercree

"Care is a state in which something does matter; it is the source of human tenderness." ―

Rollo May

"Caring about others, running the risk of feeling, and leaving an impact on people, brings happiness." ―

Harold Kushner

"One person caring about another represents life's greatest value." —

Jim Rohn

"The disease might hide the person underneath, but there's still a person in there who needs your love and attention." — Jamie Calandriello

"You gain strength, courage, and

confidence

by every experience in which you really stop to look fear in the face. You must do the things which you think you cannot do." — Eleanor Roosevelt

"Never believe that a few caring people can't change the world. For, indeed, that's all who ever have." ― Margaret Mead

"Doctors diagnose, nurses heal, and caregivers make sense of it all." — Brett H. Lewis

"During the 24/7 grind of being a carer, it's all too easy to forget the fact that the person you're doing so much for is, and is obliged to be, more resourceful than you in many respects." ― Naoki Higashida

"Caregiving often calls us to lean into love we didn't know was possible." ― Tia Walker

"When you are a caregiver, you know that every day you will touch a life or a life will touch yours." — Unknown
Read more about Health & Wellness