The iSavta Team | 13.11.2019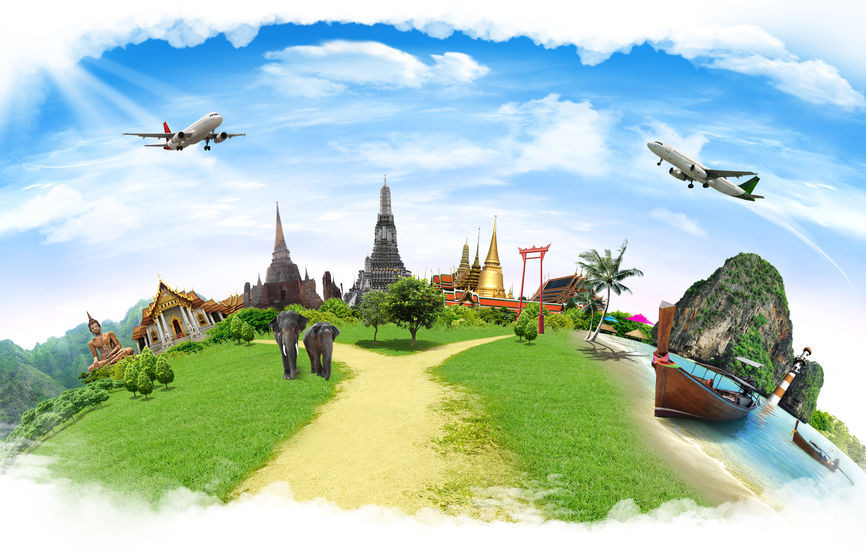 Thailand is one of the top destinations in the world for its culture, food and tourist attractions. Millions of tourists flock to northern part of that country in an old city called Chiang Mai to experience the best that Thailand has to offer. Sawasdeeka!
Temples along ThaPhae Road
A temple run for less than a dollar? Yes!
There are more than 300 temples in Chiang Mai and most of these temples you can enter with no entrance fees. You can visit three to five temples in an hour or two.
A "wat" is actually a temple complex which includes a stupa or stupa (most sacred structure of the wat), a viharn (houses the Buddha statues), a bot or ubosot (main prayer room and ordination hall) and other structures that are enclosed by a wall.
You can start out with the150-year old WatMahawan, a small wat in Lannaand Burmese design. Open from 8:00 AM to 4:30 PM. There is a massage service here starting at 140 THB, open from 10:00 AM to 8:00 PM.
Next is toWatSaenfangbuilt in 1576 and was once a royal residence in the 1860s. The chedi here is stylishly designed with colored glass mosaic. You can come in for free and is open from 8:00 AM to 5:00 PM.
WatBupparam is one of the more popular temples in Chiang Mai. With your 20THB you get to enjoy this majestic temple which is more 500 years old. Designed in traditional Thai, Lanna and Burmese style, the main building is composed of two floors. Open daily from 6:00 AM to 5:00 PM.
Song Thaew Taxis
In Chiang Mai, they have their own kind of taxis called song thaew which are pick-up trucks converted into taxis. Head on to the north gate of the ThaPhae wall and crossed the street to where 7-11 store to find the line of song thaews waiting for passengers to join tours to DoiSuthep mountain and its attractions.
If you have the time try the 3-stop tour of DoiSuthepforo 220THB. What are these 3 stops? Let's find out.
3-Stop Tour
Hmong HilltribeVillage or the DoiPuipeople are also referred to as highland Thais. Their origins are vague because they have been driven out so many times but experts believe that their ancestors are more likely from Tibet and China.
They were mostly highland farmers but they also produce a lot of unique textile and brightly-colored crafts.
They have a museum showing their farm life and colorful crafts. Hmong Museum Fee: 10THB
Lunch Break for 2 Bucks
In DoiPui Hmong Village, you can find several restaurants that serve food. Grab that quick lunch of delicious coconut-curry noodles called KhaoSoi for 50THB before heading back down.
Next is theBhubing Palace, the Thai Royal family's official summer residence in Chiang Mai. They have sprawling rose gardens, orchids, century-old ferns and all kinds of flowers and plants.
Temporarily close for Royal Family visit for the months of January till March, announcements are on the website: www.bhubingpalace.org.
Entrance Fee: 50THB for foreigners. Open to the public from 8:00 AM to 3:30 PM.
Temple Overlooking the City
They say that you have not been to Chiang Mai if you have not visited DoiSuthep. This can refer to both the mountain and the most important temple in Chiang Mai, DoiSuthep. The official name of the temple isWatPhra That DoiSuthep.
There is a popular legend that surrounds the building of this temple which was in 1386. The story is around the temple grounds. But the before reaching the temple you have to climb up the Naga-line staircase of 309 steps!
There is a viewing deck where you can see the whole of Chiang Mai. Indulge yourself and take that selfie!
Entrance for foreigners: 30THB
Chiang Mai Zoo
Before heading back to the city, you can drop by the Chiang Mai Zoo. With over 200 acres of land, the zoo showcase more than 400 animal species. The zoo emphasizes that they try to mimic the natural habitat of the animals. Zoo General Entrance: 150THB.
For an extra 150THB you will get to see and visit "Lin Ping", the world's first panda to be conceived from artificial insemination.
Dinner Delights
From the zoo to the city, get a ride in a song thaew and pay 50THB to get you to Chang Phuak night market.
Here you will find the delicious braised pork leg by the famous Cowboy Hat Lady. With 50THB, you will have a filling dinner for the KhaoKha Moo served in hot jasmine rice, pickled greens and a boiled egg.
Sum of All Expenses for the Day
Total of 660THB or US$20 from morning till night! It can be done!
You don't have to win the lottery or filthy rich to travel to a new land. It is about planning ahead and some good research. Remember, travel is the only thing that makes you richer.
KhobKhunKa! See you in Thailand!