iSavta Blog / Health & Wellness / 4 Habits To Improve Your Life Now
4 Habits To Improve Your Life Now
The iSavta Team | 12.11.2019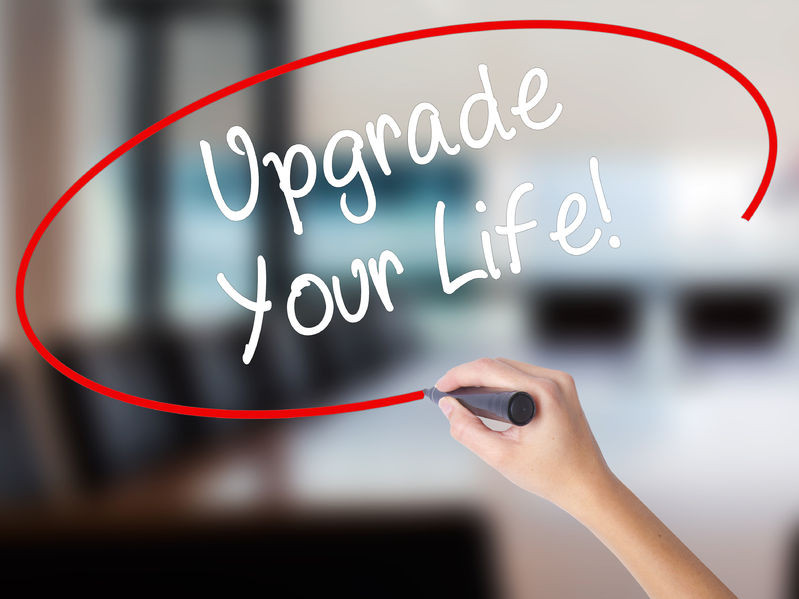 You have been working so hard and don't see any improvements in your situation or in your life in general. You feel that you are still stuck with the cycle of your existence and you feel that you are running out of time. Perhaps you are looking for ways on how to really improve your life and find happiness or purpose in life. Well, you are not alone. Everyone wants to but a few know how to get the job done. So what are the secrets of having a good sense of life? Is it earning a lot of money? Traveling perhaps?
A Growing Mindset
To achieve what you want in life, you must also check what thoughts you have been putting in your mind. It all starts with the ideas and thoughts you invest time thinking. Are you putting a lot of negative thoughts in your mind? Do you always think that there is no way out of your messy life? Shifting your thoughts and creating a growth mindset can be a really good start to improving your life. Your thoughts reflect your actions. So you have to go back to your mind and what it is creating. Make it a habit to think positive and purposeful thoughts. Don't dwell in disappointments and frustrating. Instead, focus on what you can do and what can improve.
Write A Journal
Writing a journal helps you lay down all your plans in life and helps you declutter whatever you have been putting inside your head. It helps you organize and remove the unnecessary baggage that is bothering you and stopping you from what you can actually achieve in life. Write down your plans, your skills, your talents, your fears and which ones are important to you. When you have laid down everything, it is easier to work on them and it is easier to see the bigger picture of the situation. Writing also helps you in difficult situations. It acknowledges the deep-seated emotions that you have not addressed in the past that need letting go.
Exercise
Exercise is one of the most underrated habits that a person can develop. There is a ton of benefits that exercise can bring on the table. If you make exercise a habit, you develop a sense of discipline. It develops a good deal of confidence and sharp mental skill. Exercise can also improve your self-esteem. When you have high self-esteem, it is more likely that you make good and rational decisions in life. Exercise improves your physical health which in turn gives you the health you need to go and face hard situations that come your way.
Listen
This is one of the most basic skills that a person can learn but is difficult to learn. Listening is hard. People always want to talk about themselves so they would feel better about themselves. But it is in listening that you have the opportunity to see the picture outside of yourself. When you listen, you open up a wide range of things that you can learn and embrace. Listening is an important element in a conversation. When you listen, you allow another person to share with you what you might not have known about yet. In listening, there is a great deal of sensible conversation and a purposeful interaction which can definitely improve your life.
Signup and find caregivers now!
Read more about Health & Wellness