iSavta Blog / general info / Bayan ko, minamahal kita!
Bayan ko, minamahal kita!
The iSavta Team | 12.11.2019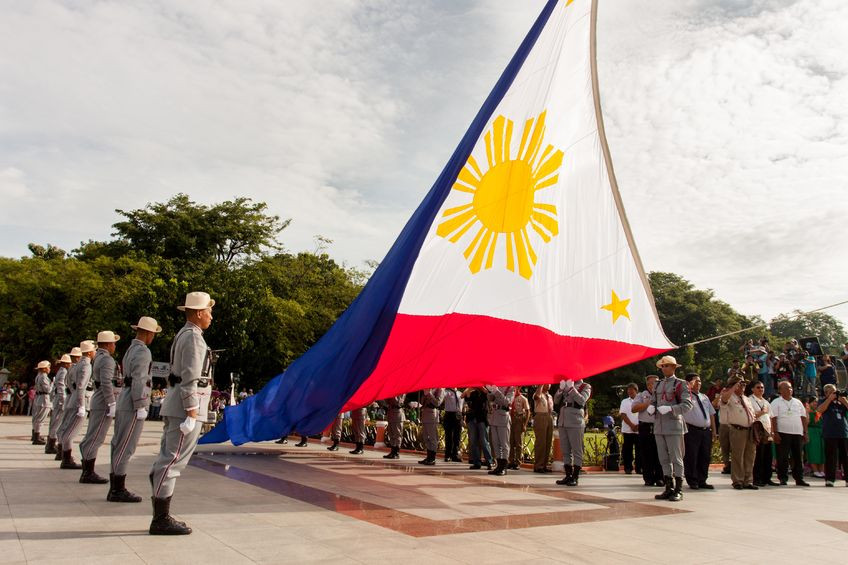 As a growing kid till I finish college, this is a happy day! Not because it is our Independence day but rather this a short extension of the long summer break, no school and more time to play and more play since I still has a hangover from the summer break... ah, the innocence of those days, wish I could go back! As a grownup I have a memorable anecdote regarding this day. I was walking down Session Road in Baguio City one afternoon when I saw so many flags waving in the air. It barely registered on my mind, I was mentally tired from a 10 hour work and dealing with an irate know-it-all boss who doesn't accept sorry when you make a mistake and I still have a dull evening class to sit through. On the way, I entered a Chinese owned school supplies store to buy something. Still, I saw small flags on display for sale and I asked while I was paying what is it for, and the cashier/owner who is a Chinese said in tagalog with a distinct Chinese accent instead of answering me, said "Maligayang araw ng kalayaan!" with a small smile. Ohmygoodness, I was so embarrassed and I can only mumble "salamat" and get out as fast as I can. I was so ashamed though the irony makes me laugh at myself. Imagine that, a Chinese Filipino who is more patriotic than me. I was living the phrase "wala akong paki-alam" to the hilt that I don't even know that it is our Independence Day! Although I have an alibi, I still feel ashamed. I barely have free time juggling a full time work and night school that whatever free time I have would be spent on a much needed beauty sleep and watching funny movies to relieve stress, not listening to depressing news that would just make me frown and add lines to my face (winks). Anyhow, after that wake-up call from a Chinese, I tried to be updated on current events and disregards the wrinkles that comes from frowning on our politician's antics.. hello Botox! :-)
I have no inclination to write my thoughts about this day but my interest got perk up by a poem simply titled Abroad which I read on the facebook page of "Hindi porke't nasa abroad ako, mayaman na Hindi ako banko" or you can this link. The poem expressed what I guess many are thinking and asking this day but opted to keep quiet because they cannot see any solution looming on the horizon regarding the stark reality of our Independence, especially those of us who are working outside the country.
This big day which is celebrated for 113 years is the fruit of the sacrifices of our ancestors who have dreamed of a free nation for the Filipinos without the yoke of other foreign nations, with a vision that every Filipino will enjoy freedom that they, our ancestors, did not have. Many of us currently took things for granted especially events like our Independence day. It feels like just another day on the calendar for us common people. After all these years, do we have anything to show for it? I am ashamed to admit, I can barely remember my history and to write an article in pure Tagalog, I need to use a net translator to express some of my thoughts. Comparing to other nations, I guess we are lucky because our constitution is patterned from the USA which is the embodiment of democracy and not some Communist ideology at its core. Thank God for this! And let us pray that it will remain so...
This day I want to think positive and wish my country good wishes with a deep heartfelt prayer asking God to be the governing compass in the hearts of the leaders of our country that they will do what is right to us constituents, that justice' eyes will not be blinded by the sparkle of gold and that there will be a positive improvement on the life of the masses. It is hard to close my eyes to the current events happening in my country that saps my dwindling belief but I am praying that we can rise again and be free from this quagmire of our own-making that we are currently stuck in. And we can start this process by simply loving our country and not dwell on its too many imperfections by bashing and trampling the reputations of our country just because the people who are supposed to lead has become self-serving and too hardened to see to the needs of the masses, and that we should remember that lack of effort to do our part, no matter how small it is like simply following traffic rules, contributes to the failure of our country.
Ikaw papaano mo matutulungan ang ating bansa?
Sa aking mga kababayan saan mang parte ng mundo, wag po natin kalimutan ang kantang ito:

Ako Ay Pilipino

Ako ay Pilipino
Ang dugo'y maharlika
Likas sa aking puso
Adhikaing kay ganda
Sa Pilipinas na aking bayan
Lantay na Perlas ng Silanganan
Wari'y natipon ang kayamanan ng Maykapal
Bigay sa 'king talino
Sa mabuti lang laan
Sa aki'y katutubo
Ang maging mapagmahal
Ako ay Pilipino,
Ako ay Pilipino
Isang bansa isang diwa
Ang minimithi ko
Sa Bayan ko't Bandila
Laan Buhay ko't Diwa
Ako ay Pilipino,
Pilipinong totoo
Ako ay Pilipino,
Ako ay Pilipinov Taas noo kahit kanino
Ang Pilipino ay Ako!

Mabuhay ka Pilipinas!!!
Read more about general info