The iSavta Team | 13.11.2019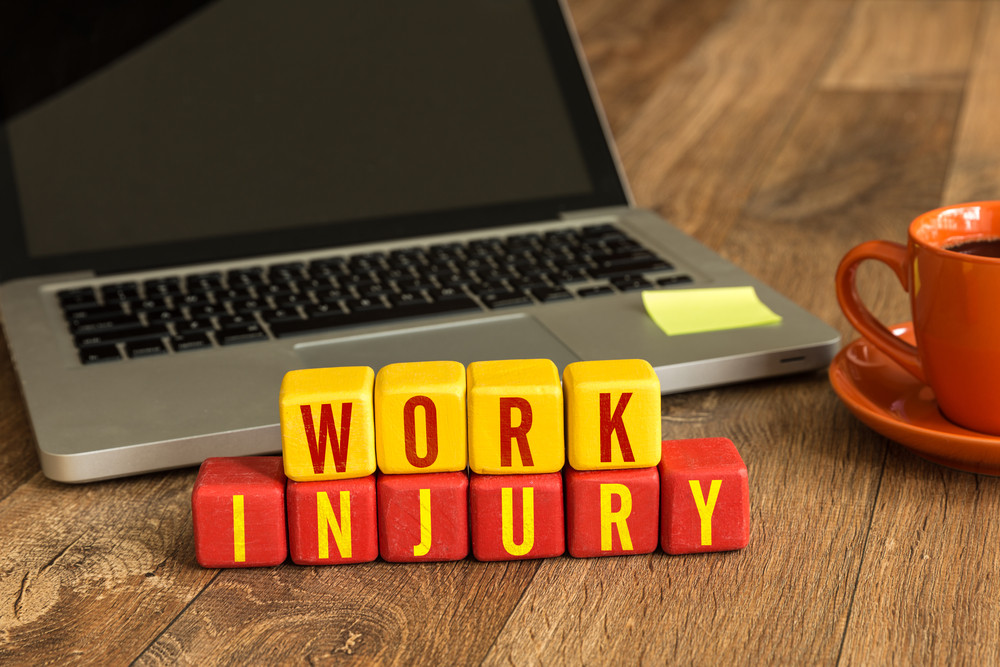 WORK RELATED INJURIES
A work injury that entitles the injured person to a work injury benefit is a work accident or occupational disease, as defined in the National Insurance Law. Only a worker that had been insured by his/her employer will be entitled to a work injury benefit.
Note: Every worker in Israel, whether holding a working permit or without, should make sure that his/her employer had registered them at the National Insurance Institute. It is important that you get a copy of the payment receipt with the National Insurance file number of your employer, which you will need if you stay in hospital (a work accident or giving birth).
Note: if the employer had not met the obligation of registering the worker at the National Insurance Institute then the employer is breaking the law and is exposed to a lawsuit for compensation in case the workers entitlement for benefits are denied due to non-compliment of the law.
WHAT IS A WORK INJURY?
An accident that occurred during- and as a result of work, including accident on the wayto, and from work, and an accident that occurred under circumstances specified by Law;
A disease included in the List of Occupational Diseases specified by Law, with which the insured person became ill due to his/her work.
For example: tuberculosis; Aniline poisoning; Anthrax; Arsenical poisoning; Asbestos; Dermatitis; and more.
An accident that occurs to the insured, in the following circumstances (partial list) is also considered a work accident :
En route from his home (or the place in which he lodges) to his workplace, or from his workplace to his home, or from one workplace to another.
During his work at his workplace (or in his immediate surroundings) while trying to save people or property or to prevent damage to people or property.
During his work, from an injury (that is not due to the work) inflicted upon him by another person with an object found at the work site (or in his immediate surroundings), provided that the injured person had no part in causing the injury.
An assault, during and as a result of work, including a sexual assault, is considered a work injury, if it causes physical or emotional damage and requires medical treatment.
Were you injured in a work-related accident?
These are your rights!
All medical expenses of a worker injured in a work-related accident are covered by National Insurance, including long-term hospitalization.
Note: It is important to stress that the worker's private medical insurance does notcover work accidents
A worker injured in a work related accident is entitled to three months of "injury pay" at a rate of 75% of his or her salary, if he or she holds a valid visa.
Note: Injury pay can be obtained only if claimed from the National Insurance Institute less than a year after the accident, and is conditional on presentation of medical documents indicating the number of days that the worker could not work
Note: it is crucial to contact us immediately after the injury occurred so we can help you file the claim on your behalf as soon as possible!
In case of a serious injury preventing work for more than three months, the worker must be examined by a medical committee of the National Insurance Institute, which determines temporary or permanent disability rates. The worker will be eligible to disability benefits according to these rates.
A claim can be filed even if the employer refuses to sign the documents. In this case an investigation takes place to ensure that the injury was indeed work related. In the meantime the worker must pay the medical expenses by him/herself, and will only be compensated if the injury is recognized as work related.
In case you were employed without a valid visa
You may file a claim to the National Insurance, but cannot receive injury pay or disability benefits as long as you do not hold a valid visa.
You will have to pay medical expenses by yourself, and if recognized by the National Insurance Institute, you will be compensated for these expenses after presenting original receipts, even without a valid visa.
In case of working without a visa and you had been recognized as disabled due to a work related accident by a medical committee of the National Insurance Institute, or could not work for over three months, then you will be eligible for disability benefits or injury payment only after leaving Israel. After leaving, you will not be eligible for payment for the period in which you were working without a valid visa, and you will only be eligible from the day you left.