Another Extension for all Caregivers Until October 2021 Regardless of Visa Status.
Read more
Catriona Gray's Silver Lining for all Filipinos
The iSavta Team | 12.11.2019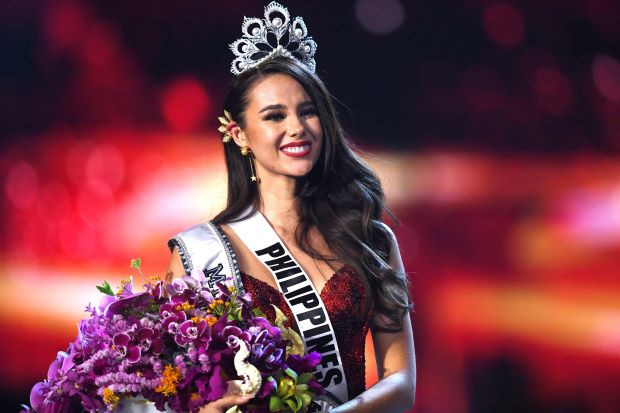 If there's one word that could describe the thing that Filipino people hold on to to survive, it's HOPE.
When Catriona Gray presented herself and her lava walk on Miss Universe stage, everyone was hopeful. If this is the only way for Filipinos to feel good and proud then they were 100% into it.
When the final question was given for Catriona to answer, I already told myself that indeed, it was her lucky day.
The question was in her element. As an active advocate for children, the question fitted well on her values and principles. It was Catriona's core as a person. That is the reason why she answered the questions flawlessly and sincerely.
For competitions like Miss Universe, every step and every move is rehearsed and scripted. Contestants have neverending workshops, immersion, personality development and more. Even Q&A is being rehearsed months before the contest exploring possible questions and honing their skills in answering them flawlessly.
But sincerity always win.
Catriona once tried to bring the World to the Philippines but she failed. This year, she made sure she'll bring us the Universe.
It is her perseverance, dedication and hard work that made her the winner. But it is her HEART that made her the Queen.
As we all celebrate a well-deserved victory of Catriona Gray, we should also reflect on what she said during the interview.
"...If I could teach also people to be grateful, we could have an amazing world where negativity could not grow and foster..."
I agree with her 100%, most of us are not grateful of what we have, we tend to want more. But the thing is, there are other people, especially children who are even in the worst situation than us. Children who cannot eat, does not have access to clean water, cannot go to school and some are even sick.
Why can't we also assess the situation and ask ourselves what we could do? How can we help? Our little effort will surely come a long way.
To all Filipinos who are also looking for a silver lining, it is there. We just need to believe in ourselves and work hard to get there. But also, we need to help other to see their own silver lining and let them feel that they are not alone.