iSavta Blog / general info / Deportation from Israel: (My vista)
Deportation from Israel: (My vista)
The iSavta Team | 12.11.2019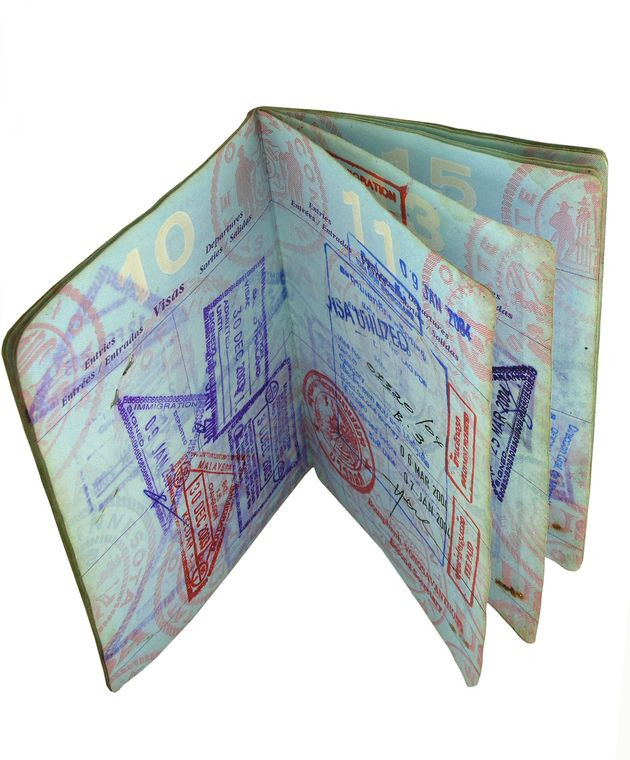 One of the hot issues here in Israel that has been boiling in the oven of the Israeli government for quite some time is the deportation of illegal foreign workers and their children. I am hoping and crossing my fingers that sooner than later, everything would come to a head with satisfactory results for the illegals and for the ministers who are spearheading the deportation.
I too am a foreign worker and I sympathized with those who were caught and jailed and sent home to the Philippines or to their respective homeland. I know my country, Philippines, is not a bed of economic opportunity rather with countless and gigantic economic problems and to be sent back unprepared is a scenario I too wouldn't want to experience, especially if I have responsibility for a precious cargo in the form of a child or children.
I met briefly a pregnant fellow foreign worker, when I attended the Independence Day party sponsored by the website, iSavta.co.il, in Tel-Aviv. I was standing in Levinsky Park taking deep breathes to relax myself as I feel a headache coming and trying to revive my flagging energy which was drained by sitting on the taxi beside a beautiful lady whose body odor is... whew!! (She forgot her deodorant!), I saw the same heavily pregnant woman that I was observing from the window of the taxi when it stopped for a stoplight passed by me. I thought she was not a fellow Filipina. The 2nd time she passed me, I gave her a fleeting smile. Surprisingly, she too stopped smiled and asked me " Pinay ka din ba?" I was surprised and we got to talking or rather she talked. I guessed she needs somebody to listen and I can only nod my head as she continue telling me in brief her life story here in Israel. Thankfully, my tongue was hanging out with thirst and my neck was stiff from craning the other way, away from my seatmate, so I did not utter any uncalled for comments because the way I understood it, her sad situation arise from sheer folly: she purposely get pregnant to have an anchor here. Thank God this time, my brain gets into gear before my mouth. Stupidity comes in many forms, like in my case, my runaway mouth (sometimes ;).
For a woman to be pregnant, alone with no husband nor a partner in a foreign country which is uncompromising in their stand regarding their foreign workers is an enormous task, the more if she has no financial support. She made me think of all the foreign workers who are in the same uncertain situation regardless of their stories on how and why they are in this dilemma. Soon she would be one of the illegals due to her having a baby because the law here in Israel prohibits foreign workers from starting families and her working visa will be expired by the time the baby arrives. I understand her fear of going back to our country. Who is not afraid? I too am afraid! My life here is economically a long way better than back home but her way of solving the problem is adding more complications to an already complicated life.
As of this time, I read that dozens of foreign workers and their children are rounded up and are in holding cells in Ben Gurion Airport and slowly but surely, dozens are sent back to their homeland outside the eyes of the media who will caused an outcry against this Israeli government policy.
I understand the valid reasons, especially the economic effect, why non-Jews are not allowed to be citizens of Israel but doesn't mean I agree to all by what the Immigration police, Interior Minister Eli Yishai and the government's several reason for this deportation thing and it really sucks when Interior minister Eli Yishai said that Migrant workers bring diseases! I did not know Israel is a sterilized country! Why then import thousands of foreign workers? If other nationalities say something negative about Israel or Jews, they are labeled racist, anti-Semitic! And I don't get also why until now the government hasn't come up with a cohesive immigration policy that will not paint Israel black and implement it years ago so this kind of situations will not arise. It's been years and years that foreign workers are coming here to take care of jobs Israelis doesn't want to do and until now, this policy thing is still in limbo. And this deportation issue has been going on and on for years.
I agree with UNICEF Israel said in their statement "Israel must formulate a humane immigration policy and stop the senseless revolving door policy, that wants to deport migrant workers and their children, on the one hand, and bring in new ones instead, on the other hand". Seems that Israel wants to have it both ways, have one's cake and eat it too...
I ache for these innocent children, the unintended victims who are caught in between this issue of immigration. It's a pity that they have to experience all this deportation thing. Sometimes, it's the children who pay for the mistakes of adults. Israel is not only the lone country which is deporting immigrants and their children, most western countries have these immigration problems too. I think that Israel should at least compromise and have a little compassion with the current situation. I understand that the Israeli government doesn't want immigrants to usurp the identity of the Jewish state and doesn't want to give an inch on this issue of assimilation and I am guessing that there would not be any changes on this issue for the next several years. OK. Fine. We, foreign workers are not Jews. My suggestion then to this impasse right now as a humane solution is that Israel should sit down with the illegals and at least extend an olive branch to all illegals right now who are staying here for economic reasons to prepare themselves to go home like say, allow them to stay for several years free to work to enable them to be more economically independent and at the end of the said time, they have to willingly go back to their homeland or where ever they want to go instead of rounding them up and kicking them back to where they came from like. Most illegals are mainly staying here for economic reasons. As for the children who are caught in this current dilemma, it is a sad and bad situation but they should at least be given privileges by the State of Israel if they reach legal age and they want to come back here to the land where they were born.
Second, the minimum working years which is 4 years and 3 months be quadrippled if not eliminated. This way there would be less illegals caused by the time pressure and this will minimize the revolving door policy as it will decrease the import of foreign workers also. And frankly speaking, most of us are not planning to be forever foreign workers in Israel. Third, that having a baby or starting a family would not automatically mean the revocation of the foreign workers working visa. In agreement with the second and third conditions, for those who are currently legally staying here, it is understood then that when the parents do not met anymore the criteria of having a working visa, they have to leave and the children has to leave also. A painful compromising risk on our part as foreign workers in exchange for this economic opportunity. But like I said, all children who are born here should have privileges that will be acknowledge by Israel when they reach legal age.
I, as a foreign worker who is not rooting for an Israeli citizenship, would be happy with these conditions, although I assume not everybody would agree. But this is much better than what is happening right now wherein Israel is deporting foreign workers under the blanket of being illegals no matter what's the case. In exchange for an easier/lenient economic opportunity, foreign workers would not demand for an Israeli citizenship. This way, Israel will still be preserve as a pure Jewish state which is the root cause of this deportation issue and we, foreign workers will have more profitable opportunity to work which is the main reason why we are here in Israel in the first place.
According to Rudyard Kippling "The first condition of understanding a foreign country is to smell it." The beautiful lady on the sherut comes to my mind..... Toinkkk! :) Better have a taste of the country than smelling it. Love you, shwarma :)))!
Disclaimer: The article does not necessarily represent in any way the views or opinion of this website, iSavta, about the Deportation of Illegals. It is solely the views and opinions of the blogger.
Read more about general info