Another Extension for all Caregivers Until October 2021 Regardless of Visa Status.
Read more
Dreaming of becoming a business person?
The iSavta Team | 13.11.2019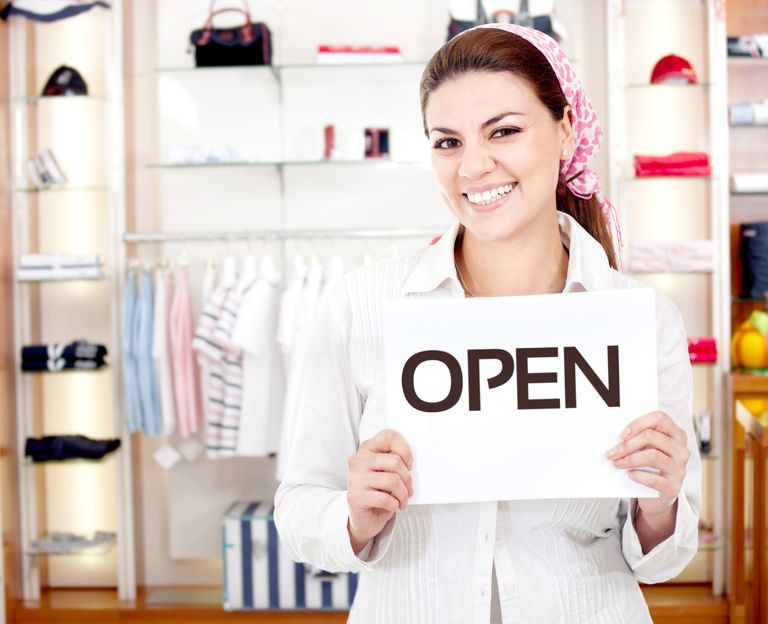 It's an OFW's dream: To put up a successful business back home. When we attend the PDOS and trainings, they ask us repeatedly what are our plans and many answered "to earn enough and put up a business". But do we really know what it takes to put up a successful business? Most OfW's who works as caregivers, domestic helpers and other personal care worker who go back home plans to put up a small business because usually we don't have a lot of chance being hired back to work due to a lot of factors like we lack the required skills and experience, with the age limit most companies requires and with so many young and smart graduates, the chances are almost non-existent. So we always ended up as aspiring entrepreneurs. And it is so sad because it's a fact that many of us OFW's who goes back home and become entrepreneurs fails mainly because of the lack of knowledge aside of course from being swindled out of our hard earned money even by our own kin. But all are not failures, former president GMA gave an award last December 2006 to 5 inspiring successful OFW entrepreneurs who made it. So let's take advantage of saving what we can while we are here in another country working and lets do some serious thinking regarding our livelihood when we go back home for good because "there is nothing like home" as many says so we should be prepared.
While we are still working abroad, we should ask ourselves some essential questions to give us an influence in our thoughts about saving and spending habits.
What business do "I" really want to put up? What is my interest? Usually, we who are not well verse in entrepreneurship will put up a business because some well-meaning mentors say this or that is a good business venture and that it will definitely be a money-making machine. We are familiar with the verse "stop, look and listen" albeit the "listen" is to listen to one's self. If your passion is about computers, go for a computer café or anything that involves computer and not into pawnshops when you don't know a thing about gems. One way of knowing what is one's interest is to list down your ideas until you have a definite idea of what you really want to do and not somebody else, this way you will avoid the blaming game when the venture doesn't go the way you want it. When you have narrowed down your choices, learn everything about the business you want to start. Ask, research the net and use any available method to learn about that business you want.
What are my plans regarding the business? The last article was about personal financial planning and it's the same way in planning a business. Planning is laying down the foundation of what you would like your business to be. Write down your business plans. If you have a lot of plans brewing in your mind, put it on a journal or write it down on your computer whichever is convenient. For most of us who has net connections, utilize the net and search for ideas and write down as many plans as you can for future viewing and you will soon see the best business idea. Writing it would make the idea realistic since you can see what is the business all about: The background, the type of product or services you are offering, how you would prepare, organize and market the product or services, how much capital it needs, and how can you make the business grow or expand, say after a few months or years depending on your kind of business. Keep in mind that a good entrepreneur is always thinking about growth and expansions.
When is the right time to start a business? Starting a business while one is out of the country is a risk I myself wouldn't do because of a lot of reason mainly that I don't trust my hard-earned money to anybody but myself. Misplaced trust is a well-known reason why many of us overseas workers returned home with no penny and live the rest of their life in misery and regret for what could have been. Even for married people, it's a risk on their part to entrust their plans to their other half when they are not there to supervise. It's a rare story to hear of a better half doing well back home because of the partner's remittances. Entrusting one's plan and hard-earned savings to another who doesn't have your passion and the drive for the success of your dreams is a hopeless case. Start a business when you, yourself is ready because starting a business, no matter how small it is, needs dedication and the success of it depends on who is behind the business.
Starting up a business in the Philippines is a risk taking adventure and one might lose all the money invested but be inspired by small people who have risen from poverty and who never lose their commitment and courage to make their plans come true.
So let us put our well-known resourcefulness to use and start thinking and planning of possibilities that we can do when the time come for going back to our beloved Philippines.
Food for thought: "Success is not necessarily about connections, or cutting corners, or chamba – the three Cs of bad business. Call it trite, but believe me: success can be achieved through hard work, frugality, integrity, responsiveness to change, and most of all, boldness to dream." – John Gokongwei Jr, JG Summit Holdings, Inc.
Read more about general info