Another Extension for all Caregivers Until October 2021 Regardless of Visa Status.
Read more
Duterte Likened Himself to Hitler Saying, He Is Happy To Slaughter 3 Million Drug Addicts
The iSavta Team | 12.11.2019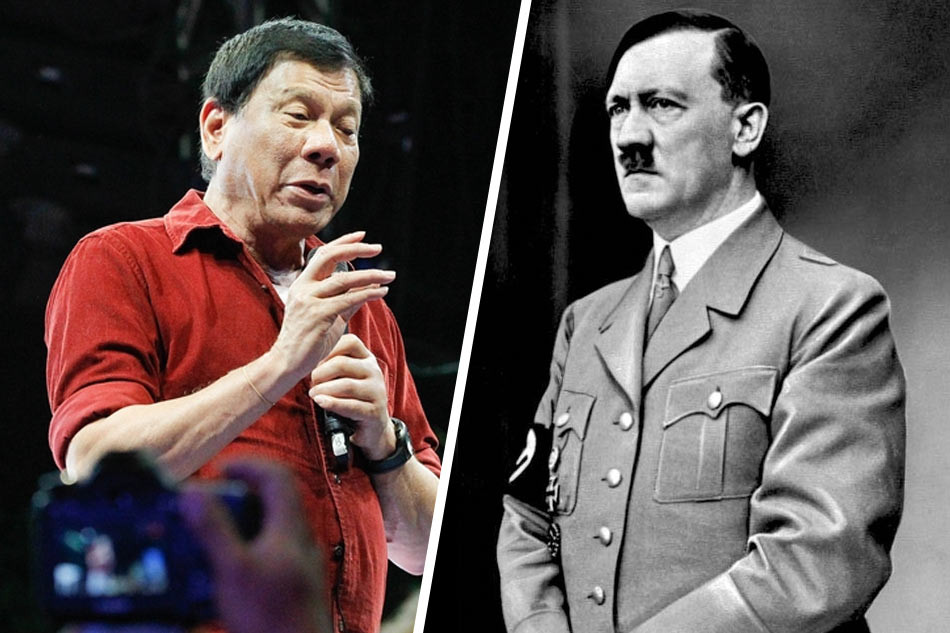 For many was not pleased by his foul mouth, Philippine's President Rodrigo Duterte was not able to escape the wave of unsolicited negative opinions from his critics and enemies alike.
A few days ago, President's Duterte once again, threw a very sensitive speech which involves Hitler and himself. This caught the attention of local and international media which results to a lot of criticisms particularly from Germany, Jewish entities, international and local officials.
US Defense Secretary Ashton Carter criticized "deeply troubling" remarks by Philippine President Rodrigo Duterte, in which he likened his deadly war on crime to Hitler's efforts to exterminate Jews.
Earlier Duterte had made televised remarks drawing parallels between his campaign to wipe out Philippines's drug problem and Adolf Hitler's genocidal drive.
"Hitler massacred three million Jews. Now there are three million drug addicts in the Philippines. I'd be happy to slaughter them," Duterte told reporters in his home city of Davao.
"At least if Germany had Hitler, the Philippines would have," he said, then paused. "But you know, my victims, I would like to be all criminals to finish the problem of my country and save the next generation from perdition."
No matter how sincere and unapologetic his statement was, it didn't escape the sensitive ears of the countries involved. Germany cried foul over Duterte's statement as well as the leaders of the Jewish community in United States.
"Duterte owes the victims (of the Holocaust) an apology for his disgusting rhetoric," Rabbi Abraham Cooper, head of the Simon Wisenthal Center's Digital Terrorism and hate project said.
"The comparison of drug users and dealers to Holocaust victims is inappropriate and deeply offensive," Todd Gutnick, director of communications of the Anti-Defamation League, an international Jewish group based in the United States, added.
It was also reported that Brussels is now thinking twice whether or not to push through with its scheduled royal visit to the Philippines next year, according to a report by The Brussels Times.
Brussels State Secretary for External Trade Cécile Jodogne told La Libre Belgique that "it will be difficult to ensure" that the trade mission to be supposedly led by Princess Astrid to the Philippines in May 2017 would go ahead.
Duterte on Sunday apologized to the Jewish community for his remarks, saying he did not intend to derogate their history.
"I would like to make it here and now that there was never an intention on my part to derogate the memory of the six million Jews murdered by the Germans... I apologize profoundly and deeply to the Jewish community," Duterte said during the opening ceremony of the Masskara Festival in Bacolod City.
The same explanation was given by Malacañang on Saturday, saying that the President was merely "addressing the negative comparison that people made between him and Hitler."
"The President's reference to the slaughter was an oblique deflection of the way he has been pictured as a mass murdered, a Hitler, a label he rejects," Presidential Spokesperson Ernesto Abella said in a statement.
"It is a matter of record that the reference to Hitler did not originate from the President. Days before the May presidential elections, the President's opponents introduced this issue to gain political mileage," he said in another statement.
As the world continue to watch and observe the new Philippine President, it's no denying that there is a brewing conflict in the country's bilateral relationship with other countries like the US. Though most of Duterte's unguarded choice of words were downplayed by US President Obama, it is obvious that the US and its counterparts were not pleased at all.
photo by: abs-cbn.com
Read more about Global Events