Another Extension for all Caregivers Until October 2021 Regardless of Visa Status.
Read more
Election 2016: Philippine Presidentiables Stand on Overseas Filipino Workers
The iSavta Team | 12.11.2019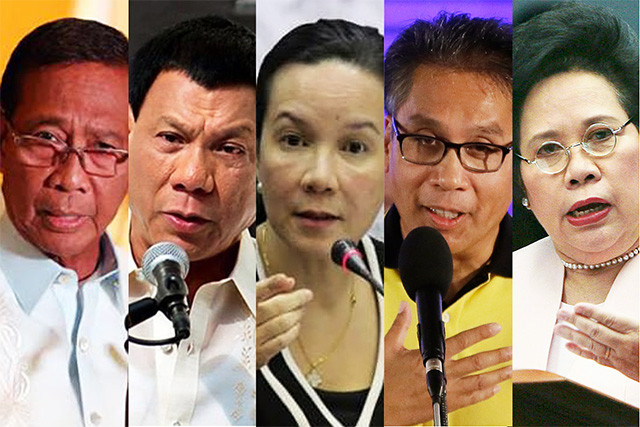 April 24, 2016. The last Presidential Debate was held in Pangasinan. The 5 politicians, Binay, Santiago, Duterte, Poe and Roxas, who bid for the highest position in the country once again faced each other and did their best to answer random questions mostly from people all over the Philippines.
One OFW from Dubai was chosen to ask a question. The woman was diagnosed with hyperthyroidism and she really wants to go home. But, she is afraid that she will suffer when she comes home. Now, she's asking the presidentiables, "what can you do for us OFWs to secure our future"?
Here are their answers:
Grace Poe:
"The OFWs will have a PhilHealth Card to be used internationally. There will be a 24-hour hotline for those who needs assistance. We will have a bilateral talk to other countries about OFW specially in Saudi Arabia. We will ready the economy for our OFWs so that they will have work when they go home. There are a lot of teachers who went abroad to teach. They don't need to leave the country and their families".
We must include the Seamen. We have to have a department that is fast to implement the health care for their family. The terminal fees should be abolished. They must have a red carpet treatment. Don't touch their Balikbayan box. Do not put bullets on their bags".
Mar Roxas:
"There is an OFW named Christine Reyes who was maltreated by her employer. She went home and received money from OWWA. She used the money to put up a SPA business. Now, she owned three branches. If OFW wants to go home, they can go home. What is important is the economy will progress and it is now progressing. It's important that the family will be whole. It is the strength of the Filipino, the family. It is important that consulates are open anytime for all OFWs if they need help."
Jejomar Binay:
"In my administration, there will be a pension plan for all OFWs. The government will take care of the OWWA. There will be a road map for the future of our OFWs. There will be a legal assistance open to all. There's already a 100 million budget for them but it was not approved by the government. OFWs will not go abroad out of "kapit sa patalim", but because it's your choice. We will also fight for the rights of the OFWs to have their passport especially in the Middle East."
Miriam Defensor - Santiago:
"We have to have a legal assistance and hotline for OFWs. The consul general should have a special training to help the OFW. When you go home, your best chance to have a job is for the ASEAN community to open for you to have a great opportunity. We have to be competitive to have an opportunity. You have to go abroad by choice not by need.
How can an OFWs not suffer when they are being exploited not just abroad but also here in the Philippines. A lot of fake recruitment agencies demanding for papers which are not even necessary."
Rodrigo Duterte:
"It's a pain to read newspapers about OFW abuses abroad. I will create one government/department to take care of them. Any concerns they have, they can get everything from this department. We will create a bank especially for OFW. They will send their remittances there instead of using third party remit centers. The consulate should keep track on what is happening with them. If they want to go home, it will be free. It's mandatory that if they're sick, their hospital will be free. Legal aid will be free. It will be mandatory.
DOLE should create a list of requirements for OFWs. If they were able to complete it, they should not be ask of something else. That's it. The problem is, there is too much corruption. They are asking a lot of papers from the OFWs."
These were the answers of the 5 presidentiables during the debate. Some of it are in tagalog and was translated to English. As an OFW, what can you say about their answers? Do you think this will be enough? Are you satisfied with their answers? Who are you going to vote and why?

We want to hear your thoughts.
photo from psst.com
Read more about Life Overseas