Another Extension for all Caregivers Until October 2021 Regardless of Visa Status.
Read more
Filipino Caregiver Found Bruises on His Elderly Patient's Body: Son, A Suspect.
The iSavta Team | 12.11.2019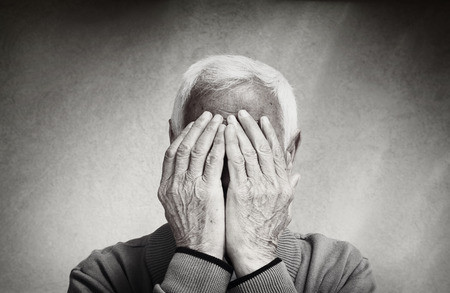 As caregivers, our number one priority is our elderly patient. His safety, health and his whole well being.
Our counterparts in this responsibility are his children and close relatives or friends. We are confident that whatever problems we'd encounter in taking care of our elderly patient, we will have someone who will come, help us and sort everything out for we only have a limited role in our patient's life. Every major decisions should be his or his children's discretion.
Normally, the children or relatives are apprehensive about hiring someone from another country to take care of their parents. They are making sure that proper documentation takes place. Some are even installing CCTV cameras just to make sure the caregiver will not abuse the elderly.
Abuse can be something mental, emotional or physical. But everything is affected once the victim life's is already at risk.
Caregivers are aware of their responsibility. They are also making sure that their elderly patient is well taken care of. Safety is first on the line followed by nutrition and over all health. Caregivers are also trained to deal with the emotional aspect of the elderly as well as his physical needs.
In some cases, there are reports about caregivers abusing their patients, intentionally or unintentionally. While some are accidents and negligence, most of these cases are results of anxiety attacks and personal problems that were not handled well by the caregiver. Cases were filed, caregivers were jailed and some were sent back home.
But what if the children themselves are the one who abuse their elderly parents?
Recently, 92-year-old elderly man from Ramat Gan fell victim of abuse allegedly in the hands of his own son. A Filipino caregiver noticed bruises on some parts of the man's body after his son visited him in his apartment in Ramat Gan.
The caregiver immediately reported the incident to Dan District Police stating that the elderly acquired those bruises from his own son.
According to suspicions, the son of the elderly man beat his father for a long time. A police investigation was opened and after the caregiver's and the elderly's testimoniy, the police arrested the suspect and bring him to court.
Judge Ita Nachman determined that at this stage, there is a reasonable evidence that the offenses were committed. A gag order was issued on the suspect until the next hearing.
On the other hand, the suspect denied the allegation. His lawyer, Atty. Liron Sharkovik said "this is a normative person without criminal records who is devoted to his elderly parents. He cooperates with the investigators and gives a version of the events. The son stressed that he had no intention of harming his father".
Good thinking.
We would like to commend the caregiver for such a quick response. Otherwise, it could be hold against him for he's with the elderly man 24 hours a day.
It is also possible that the alleged suspect will put all the blame on him and file a case against him.
The case is still under investigation and the reports are just words of the caregiver vs the elderly's son. I think that the weight of the case will be base more on the old man's testimony if he is still able to speak and comprehend.
Cases like this are rare but surely is happening. It is important for the caregiver to be vigilant of one is suspecting that their elderly patient is being abused by their own family member whether it's emotionally, physically or monetarily. Report to the police or to another family member if necessary. Do not let it pass or ignore for it can be taken against you.
As a caregiver, if this will happen to you? What will you do?