iSavta Blog / general info / Financial Freedom: Would it remain only a dream?
Financial Freedom: Would it remain only a dream?
The iSavta Team | 12.11.2019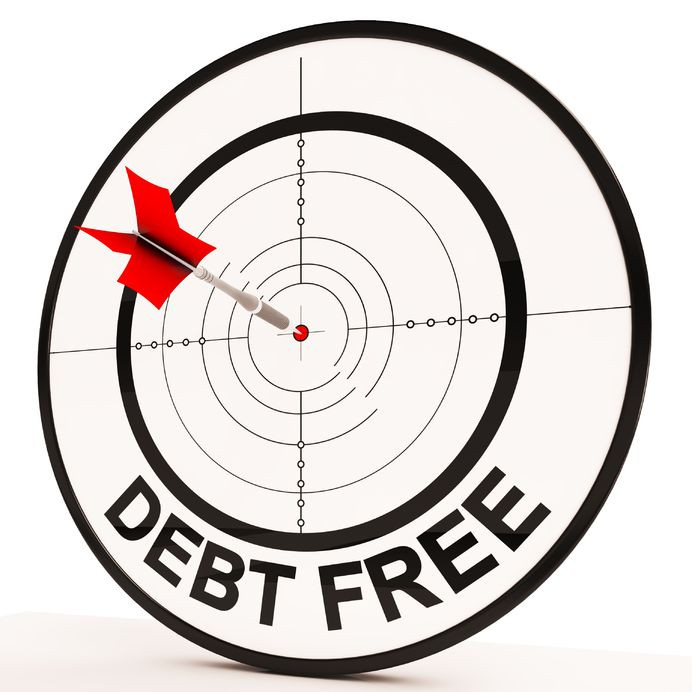 First ask yourself this:
How do you see yourself financially after 5 years?
Do you still see yourself struggling with your daily expenses and still paying off debts after 5 years?
How much savings do you have?
Can you afford a college education for your children or for even one of them?
Do you have a nest-egg for the time that you cannot work anymore?
Are you financially prepared if you lose your job?
Do any of the questions above hit a mark?
These are just several questions that many working individuals are struggling to come to terms with during this period of recessions where many are wondering when they would attain financial freedom. And for many of us working overseas, financial freedom is the primary motive why many seek greener grass.
If you ask average people, what is financial freedom to them, more often than not, one thing that would pop instantly on their mind is a fat bank account and an endless resources at the tip of their fingers to satisfy their every whim. Some will say financial freedom is to be able to afford luxurious things like expensive jewelries, and luxurious living like having a house in every country, to have enough resources to throw away.
There will be those who will say that it is being debt-free and living a decent comfortable life. Some will still say that having a secure job with a secure retirement plan is financial freedom. There are those who will say that financial freedom means there is no need to work as they will not be bothered by demanding moody bosses, deadlines, meetings and other things that comes with having to work to earn their daily bread.
And there are those extraordinary people who say that having nothing is the ultimate freedom.
On the other hand, if you ask a nomadic tribe living in the far flung villages found in every corner of the Earth what is their definition of financial freedom, they would likely imagine herds of goats, camels or whatever live stocks they deemed is beneficial to them.
How about you? How do you truly define your own definition of financial freedom without the influence of someone else definition.
All in all, financial freedom has different importance on an individual base on the culture, geographical region, society and even religion can affect the orientation of a person. Many actually believe that money, the currency symbolizing financial freedom, is the root of all evil as it is always a topic that some fanatic religious speakers relished saying during their sermons or speeches but I wonder why most religions demands a 10% tithe of their flocks earnings or give compulsory donations. Money is not evil at all! We need money to have our basic needs: clothing, shelter and especially food. I never heard of a person who is hungry and cold yet satisfied and comfortable in his life. It is only when you get drunk on the power of money that it becomes evil, for it is like an addictive drug that can delude one's mind. A blatant example of it in the Philippines is the brutal and inhuman Ampatuan massacre.
In a nutshell, money should be controlled and not the other way. Money will always play an important role in our life. And if we have enough money to meet our own personal definition of financial freedom that it doesn't dominate our life, then the more important intangible desires like meaningful work, relationships and self-improvement will have a bigger influence on our life.
How does one achieve financial freedom?
To come through with one's goal of financial freedom depends on your definition of it. It differs from one person to another. For most of us who are working overseas whose definition of financial freedom is to get affluent later in life through hard work, I want to share an anecdote. I was waiting in line in one of the remittance bank in Tel-Aviv when a lady started quarreling with the person in charge because of an 8 shekel difference on the cost of her remittance. Evidently, she has already calculated to the last agorot (cent) how much she is going to spend so when she saw that the bank has a higher rate of exchange, she protested much saying that the 8 shekel will bring her back to work and she did not earn the 8 shekel from nothing as she went out to another money changer to save that 8 shekel before coming back to continue with the transaction. We were hiding our smile because of the fuss she made. But actually the lady has balls to say no to the teller and save that 8 shekel. We might say, what is 8 shekel? That 8 shekel may not be much to some, but that 8 shekel is more than enough to cover her fare going back to work and if converted to dollars that's more than $2. In the Philippines, that $2 is already a day's worth of hard work, 3 simple meals for one day to many poor families or 2 kilos of good quality rice. I remember what my former boss, a wealthy businessman who started from scratch, told me when I was auditing the company expenses that every cent counts. A cent thrown away every day for a year when calculated is a substantial unnecessary loss.
To achieve financial freedom, especially for us foreign workers here in Israel who are burdened by the limited time allotted to have a legal working visa is to make the most of all good opportunities that comes our way. I am not saying that we have to sacrifice our health just to save a few cents but to think twice when we want to satisfy our huge appetite for luxurious materials that we can ill afford.
I wanna share too a very simple poem that I had compose, inspired by the story of a fellow caregiver I met in a bus. Hope that you get the message too!
Banyaga ako
Sa Lupang Banal
Naghahanapbuhay
Para sa pamilyang pinakamamahal...

Buwan-buwan ngpapadala
Sa pamilyang umaasa
Ng perang napakahalaga
At ng di magkaproblema
Si anak at si asawa
At makatikim sila ng konting ginhawa...

Nakaipit sa padala
Ang taimtim na pagpapala
Na sana ay mapunta
Sa bagay na mahalaga
Ang perang hinulma
Ng pagod at luha..

Minsan masakit pa
Pag hawak na nila pera
Ni ha ni ho wala pa
Simpleng salamat mabigat sa kanila..

Nagmumuni muni ako
Habang nakatalungko
Sa nakaratay kong amo
Papano na ang buhay ko
Kung si amo ay iiwan ako...

Palaisipan sa akin
Kung ano ang aking gagawin
Sakali man na magkabitin-bitin
Ang aking bisa sa Misrad Hafnim...

Unti-unti nagiging bato
Ang puso ng bansang ito
Sa mga banyagang katulad ko
Na ang hanap lamang ay trabaho..

Kaya ikaw kababayan ko
Na nagbabasa nito
Agahang magplano habang nandito
At hindi pagsisisi sa huli ang hawak mo...

Basbas ng maykapal sumainyo
sa lahat ng bumasa ng munting tula ko!

Read more about general info