Another Extension for all Caregivers Until October 2021 Regardless of Visa Status.
Read more
Financial Planning… Kelangan ko bang alamin ito?
The iSavta Team | 13.11.2019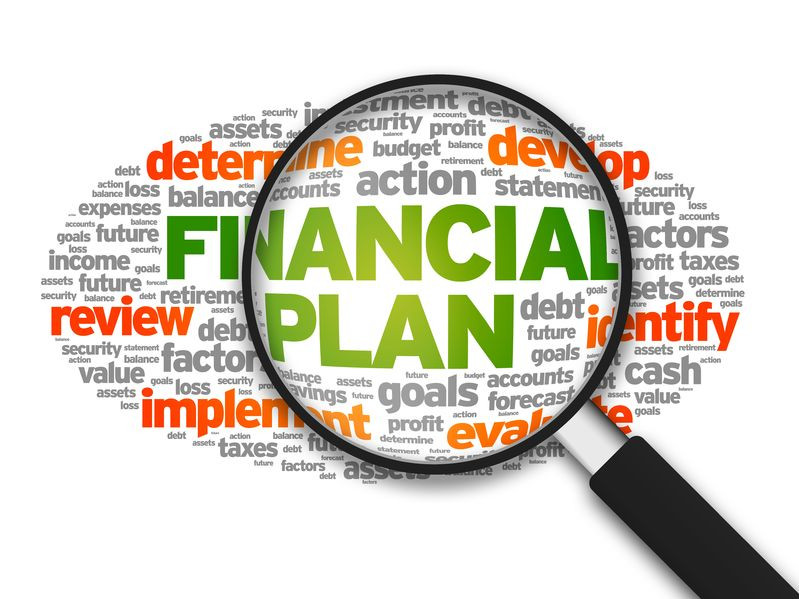 "Frugality (magtipid!) is what all you talk about! You should reward yourself" An acquaintance accused me of this because I chided her for buying a hideous pair of shoes for a hideous price. A price she can barely afford since she is going to pay for it in installment. She said she has to "reward"herself. I find it so futile because she doesn't realize I'm speaking from experience! Now I know what my friend felt when she tried to stop me before. I was also a spendthrift to the max, rewarding myself anything that I find cute and beautiful in my eyes (except lalaki ha!), I must have it regardless of the cost. Ang saya, di ba? Ganyan ang buhay ko nuon living on a day to day basis until I decided to apply overseas. Ang tanong, pag-uwi ko ba sa Pinas ganito pa rin ba buhay ko, walang pinagbago except meron na akong malalaking maleta as evidence na galing abroad?
I am writing about financial issues not because I am a financial wizard but because I want to share some insights that I gathered while I am trying to map my own financial concerns. It's not easy, I am always itching for that new something but I am taking small steps. Most of us have family's back home waiting monthly for their "pension", the more reason we need to lay down a financial plan. It takes a healthy dose of realism to wake us up from our fantasies. And it's so sad that usually most of us wake up when it's too late, but better late than later. So would you choose to be a failure? Of course not! Some situations mentioned are pamalo sa pride so bato-bato sa langit, ang tamaan sure na me bukol!
I am sure that everyone knows what is a memorial plan but not a financial plan. Financial planning sounds like it's for the wealthy wearing three piece suits. Ok, I know this is a sleep-inducing topic when we can watch our favorite TV shows on TFC instead. But surely, we wonder what makes the rich, richer? Definitely they don't sit at home on their butt and watch sappy television shows day after day and expect that money will sprout underneath there ass. At ang gasgas na linya, "from rags to riches" is very, very familiar, right? But it seems most of us is living the line backwards: riches to rags. Why do I say this? I noticed that some folks will give lavish birthday celebrations here and back home for their family and brag about how much it cost, what they prepare, post the pictures on facebook , etch., after a week they will come and borrow money because they spend all. Or a friend will borrow money because she just got to have that new dress, phone or whatever caught her eyes and that she's going to die if she can't have it and she can't wait for salary day. Or when we go home for vacation, we spend a lot impressing the extended family and the neighborhood because it seems our life as OFW's is a bed of roses and money is no problem. Sapol po ba? Oh yes, we are also good in justifying ourselves. "E jan ako masaya e, yan ang kasiyahan ko, ano magagawa ko? Pera ko naman yan, Paki mo!" I would not elaborate on this but this is an attitude that we have to turn 180 degrees or else we would just be stuck where we are. A 2007 survey by American banking giant's Fin-Q says "Filipinos has a low financial IQ". Ouch! Tinamaan ako dun! I certainly will not accept that Filipinos are stupid, just uninformed. So wag po masyado pisbuk ng pisbuk at maki emote sa mga teleserye, be one of the few who learned their way to wealth.
The situations mentioned above all boils down to Financial Planning. Every person needs a financial plan regardless of how much money you make or have whether we are domestic helpers or doctors. The lower the income, the more reason to have a plan. As OFW's, we certainly need to make a financial plan to secure our future which is the main reason why we are here working in foreign lands temporarily. Financial planning has a very broad technical definition and it can vary from one person to another but I would simply define it like this: "It is the practice of allocating our resources and exploiting it for maximum use, knowing the how, why, when, where and what regarding money". How do I manage my finances? Why do I have to manage it? When is the right time to manage my finances? What does it take to manage my finances? Where do I put my money? (This will be another article later)
For small starters like me, we do not need expensive financial planners, self-discipline and correct mindset or attitude is enough. Because you see, if we can't handle small amount of money, that means we can't handle bigger amounts, right?
Do we have to know what is Financial Planning? Betak! Its main purpose is to help us assess our monetary value and prepare us for a secure financial future. It's a sure road map to success, according to a source. Marami po satin dito sa Israel ang nababibigla na lang na wala na pala visa at wala ding ipon. Akala natin mahaba haba pa buhay ni Saba at Savta, yun pala miss na miss na sila ni Lord! Tuloy babusshh Israel ang bagsak, see you sa news na lang. Pwede rin TNT, magkakadevelop ka nga lang ng ulcer at almoranas kakaiwas kay Mr. Immigration pag di matibay ang loob mo.
So where do we begin? First of all, we should start organizing our priorities, assessing how much cash we earned and listing down our goals and please, realistic goals. Put everything in black and white no matter what the situation is. I know somebody who planned to build a house, and after 2 years the house (or should I say mansion?) is still on the making, eating all his earnings and if he lost his working visa, the house would still be on the making. Worse, the house is located in the barrio. Also, a co-worker before says she got a lot of debts and she wants to clear herself from debts, but she was not doing anything tangible to clear her debts and just go on living the high life. Got my drift? Every beginning of the year i do also have a list of "must have to do". Except that after a few weeks, the "must have to do" becomes "forgot to do" and i have endless self-justification why my resolutions did not work out. In financial planning, this attitude is not applicable because we are talking about how to secure our future so lay down all the dirty laundry, bring out the skeleton in the closet and sort it out.
After knowing how much we earned and what we want to achieve, next comes the Estimating and Forecasting. It's not only in business that they do this, also in personal finance. (We all plan to become business owners someday, so why not start now on our own personal finance?)We estimate and guess to formulate plan A and plan B. What needs to be done right now and what's for the next few years? Like for example, if we have debts to pay, we should find out how to pay it and how it will affect our daily life, for instance if we have to sacrifice our favorite coffee at Starbucks (goodbye, café latte') or if the kids are in school, what to do to ensure them a college education .This is the part where we look into our plans at all angles to see if there are any flaws and to anticipate obstacles and to study strategies on how to make it work.
Knowing where we stand with our finances would make budgeting easier. Budgeting is a big must in making our financial plans. It's hard to sit down and list down what are needs and luxuries. When I was starting to pay off my debts, aside from my placement fee, I just want to bury my head on my pillows. Budgeting is like going on a diet, starts with a lot of enthusiasm and after a few weeks and month, we drift away from our plans. Don't let it happen! Set a specific time to review where you are, it will keep you on track and it will encourage you if you see how much you achieve. If you encounter problems at the early stages especially when it comes to expense cutting (my employer is an expert on this!:-(), it's even better because you are already ironing out obstacles. Everybody has some areas in which money can be saved by reducing some basic expenses like in shopping food, cellphone load, etch. Like my fave coffee at Starbucks, I can make it at home but in my mind, it taste better to me when it's bought at Starbucks... And remember this, just because you don't drink or clothe yourself like the others doesn't mean you are a lesser person. Be a realist in this time of recession and inflation and you will have the last laugh.
Putting our plan to action and not merely on our imagination would ensure you a secure and stress free future, especially for us, temporary foreign workers who has no certain income generating careers back home. It would help get you out of debt (I personally attest to this), put your kids through college, accumulate properties and still have cash in the bank to invest (Amen to this!). Wouldn't it be nice to be worry- free and just be a sexy jet-setting grandma or grandpa in our old age playing with the grandkids in our beautiful beaches back home? :-)
Financial planning is a gradual process; it doesn't happen overnight like magic. It involves the whole family, for those who are married, for how can you implement your plan if your kids and wife or husband went on a shopping spree and blow what little money you have to kingdom come!
Ralph Liew, chairman for the Philippines of the International Association of Registered Financial Planners (IARFC) said "From the time you are born until you are 20 years old, you are a consumer. From 20 to 40, you are a producer. After 40, you start to decline. When you reach 60, your economic value as a human being has dropped. After you turn 60, you become a consumer again". So how much time you have?
Food for thought: The starting point of great success and achievement has always been the same. It is for you to dream big dreams. There is nothing more important, and nothing that works faster than for you to cast off your own limitations than for you to begin dreaming and fantasizing about the wonderful things that you can become, have, and do. (Brian Tracy)
Other References for further reading:
www.thefinancialcafe.com
www.wisegeek.com
http://www.ofwngayon.com/2010/12/working-canada-stephen-naromal-2/
http://www.philstar.com/Article.aspx?articleId=604760&publicationSubCategoryId=109
http://blogs.inquirer.net/moneysmarts/financial-planning/
Read more about general info