Find out how to get a job and work in Israel
The iSavta Team | 13.11.2019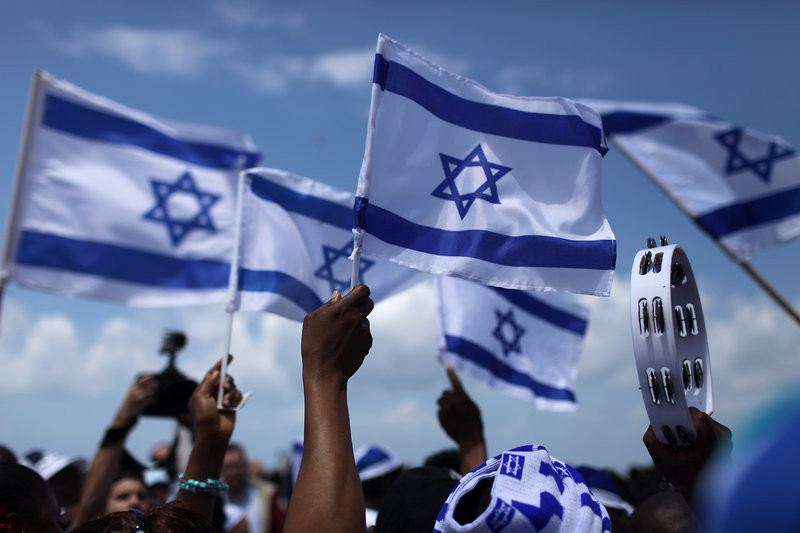 Before you start working in Israel, there are important things you need to know such as what trades can you work in? How to obtain and extend a working visa?
Possible Occupation for Migrant Workers
Migrant workers can work in Israel in one of the following trades:
Nursing care
Agriculture
Construction
Welding and industrial professions
Hotel work
Ethnic cookery
Working Visa and Permits
Working visa may be obtained at your home country. Working in Israel without a working visa is forbidden.

Your designated employer (including employment agencies) must obtain a valid work permit for you, certified by the Ministry of the Interior. Your passport will be stamped with a working visa carrying the name of your employer.

The working visa will be limited to the period set out in your employment permit and must be extended after a year, even if the permit is for a longer period. The Ministry of the Interior alone has the authority to issue and extend visas.

Note that your working visa will be valid only for one specific trade, and that it is illegal for you to work in another trade.
Recruitment by Employment Agencies
You may be recruited through employment agencies, both in Israel and in your native country.
If recruited in your native country - you may be required to pay a recruitment fee, which must not exceed the total sum of NIS 3,050 (covering overall payments to agencies both abroad and in Israel), plus travel expenses.
If you are already in Israel – it is forbidden to charge you any recruitment fee.
As of May 2005, construction workers are only employed in Israel through authorized employment agencies (LMC's, "Licensed Manpower Companies"). The LMC is your employer in Israel, and it assigns you to work with various building contractors.
If you were asked to pay undue or extra recruitment fees, you can file a complaint with the Supervisor in Charge of Registration of Manpower Companies:
Tel: 03-5613461, Fax: 03-5613428.
Instructions for Caregivers
According to a new regulation – caregivers' employers must register them in one of the private offices authorized to do so.

The worker and the employer should contact one of the licensed offices, according to the information provided by the Ministry of Industry, Trade and Labour, and sign a request form registering the worker as a care-giving employee in Israel.

Following the registration, the worker and the employer will be given a registration conferment written in Hebrew and a language the worker understands. This service is free of pay. The Office is allowed to charge up to 70 Shekel a month for other services such as house calls, insurance assistance etc. The office is allowed to charge up to 2,000 Shekel for placement services.

Caregiver who wasn't registered by 30.4.09 will not be allowed to work in Israel. An employer who wasn't registered by the same date will not be allowed to employ a worker.

As of 14.1.09 prolonging a caregiver's visa is allowed only after the worker and his employer are registered in one of the authorized offices.
Ending Contract and Changing Employers
You are entitled to leave your work at any time and look for another job, provided that you give your employer proper notice:
In the first six months of employment – one day for each month of work;
From the seventh month until the end of the eleventh month of employment – 6 days plus extra 2.5 days for each additional month of work;
After one year of employment - one month.
If your employer wishes to dismiss you, he or she must give you a similar prior notice.


Severance pay

If you are dismissed after working for one employer for a period of one year or more, you are entitled to severance pay (in Hebrew: Pitzuyei piturim), at the rate of one month's wage for each year of employment. You are also entitled to severance pay if your employment was stopped due to employer's death or bankruptcy. Detailed information on severance pay is available on the website of the National Insurance Institute.
Finding another employer

Upon leaving your work, you must report it to the Population Registry in the Ministry of Interior (Tel: 02-6294726, Fax: 02-6294767), which will usually give you a temporary visa for up to a month in order to find a new employer in your trade.

When you find a new employer with a valid employment permit, you should request the Ministry of the Interior to record the new employer's name in your passport before beginning work.
General Job Boards in Israel


Construction workers

If you work in construction through an employment agency (Licensed Manpower Company), you can change employers regularly every 3 months: on January 1st, April 1st, July 1st and October 1st.

If your employer has dismissed you or violated your rights, please call the Ombudsman for Foreign Workers' Rights at: 050-6240546 or 03-5125460. The Ombudsman will investigate your complaint and if justified will allow you to find a new employer.

Your employer should deposit a monthly sum of NIS 700 for you in a special account. You will receive the money (minus 15% income tax) when you leave Israel permanently, on condition that this is before your visa expires.


Caregivers

Caregivers can work in Israel for a maximum of 63 months. However, your visa may be extended over this period if you worked with the same employer for at least one year and your employer is dependent on your care. In such case, you may continue working for the same employer, but you will not be allowed to change employers
Carrying a Passport
Under Israeli Law, every person must carry a personal identification document. If your passport is withheld against your will by your employer or by an employment agency, contact the Immigration Administration at 03-9189444.
Opening A Bank Account
It is highly recommended that you open a bank account, which will enable direct money transfers to you by employers, personnel agencies, insurance companies and official bodies such as the National Insurance Institute. The Bank of Israel instructed all banks to allow migrant workers to open a bank account. You can open an account with the Postal Bank, in any post office, without making an initial deposit.
Source: www.gov.il
Photo: www.whateves-shevs.com
Read more about Life Overseas