Another Extension for all Caregivers Until October 2021 Regardless of Visa Status.
Read more
Fundamentals of Caregiving
The iSavta Team | 13.11.2019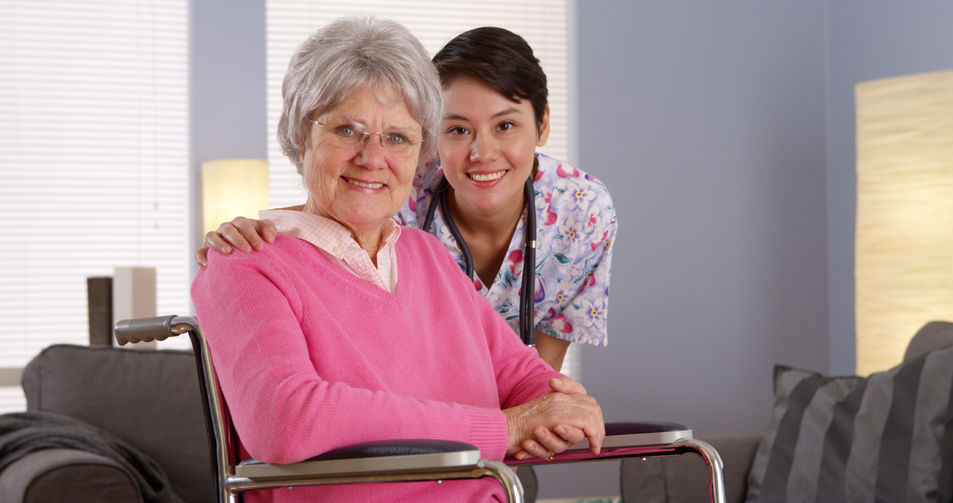 Caregiving is not for everyone. In fact, there are only few people in this world who can give justice to the word "caregiving". If patience is not your virtue, then it's time for you to change a career path.
Caregiving is for the bold and the wise. You have to learn
the art of patience from the roots to tips before you can consider yourself a full-pledged caregiver.
It is very important to know what you can do and what you cannot. Knowing your capabilities and limitations is highly critical before taking the responsibility of a caregiver because it is not and never will be easy.
But, no matter how difficult the job can be, it is also equally rewarding and fulfilling. Being a caregiver helps you to expand your own's personal and spiritual growth as an individual.
There are basic rules on Caregiving and it generally used and followed by first timers and experienced caregivers alike. It is the fundamentals of caregiving which can totally helps you to succeed in dealing with the most emotionally draining and the most stressful job on earth.
Elderly caregiving dominates the caregiver's sector. Caregivers are tasked to take care of the senior faction of the community. In taking care of the elderly, you have to get to know them from head to toe.
This is very important since this is usually where you would start to plan the process on how you would take care of your patient. Although, it is particularly more on giving respect rather than caregiving itself. There are certain traditions and culture that we can't just ignore in dealing with religious and non-religious elderly patients. What they eat, what they wear and how they pray must be given a complete consideration and much respect.
2. Communication:
Communication skills is very important for caregivers and this practically means "Listening" and not "Talking". Listening distinctly is paying attention to the needs of your patient. Listening in caregiving doesn't literally mean using just your ears but also, using all your senses.
Patients with cognitive impairment are usually the most difficult to communicate with. Some of them are still capable of comprehending what you are trying to convey but very slow to respond. You have to speak slowly and clearly. To those who are totally impaired, their body language will be your guide. It is also helpful if you'll have a significant knowledge about the disease and the common behavior of patients who are in this situation.
Golden Rule: Do Not Argue. This is not for them but for you. The more you try to prove your point, the more things will get messy and complicated between you and your patient. Instead, work on building trust. If you'll be able to establish a great deal of emotional rapport between you and your patient, he/she will gladly do what you say.
3. Restoring and Maintaining Dignity:
Elderly patients often feel neglected and irrelevant. Make them feel that what they say still matters by simply listening to their stories. They love to reminisce the past. Ask them about things that they love to do when they were still young. Their job, places they've been, their opinion on things.
Let them choose what they want to wear or eat. Take good care of them but never let them feel that they are incapable. Let them do things while they can. Never spoon feed a patient who can still hold the utensils no matter how much mess he/she will make. Bath them in a secure/closed-door place and try to minimize exposures of their private parts even if it's just you and him/her inside the bathroom.
No matter how difficult for them to eat alone, let them join their families or visitors at the dinner table if they come for a visit. You can sit near your patient and assist him/her but never put him/her away from the table to eat somewhere.
4. Denial and Depression:
One of the most challenging scenario for a caregiver is to have a patient with depression. Although most of the elderly patients are suffering from it, there are some who are clinically depressed. These patients will not eat, bath or take their medications.
There are some who are in denial and will never accept the fact that they are old, dependent and sick. They refused to take medications for they believe that they are well and able. But most of them are just afraid to know the reality of what's happening to them especially to their health.
Patient's on their mid-80's or early 90's will witness the deaths of their friends, relatives and even immediate family members and the loss of love ones will trigger a great deal of depression. This situation needs a careful and proper approach and with much empathy. Choosing what to say and when to say it will be a challenge for a caregiver. You have to let them grieve how and when they want as long as you can still provide the basic care they need. If depression persist, then it's time for you to ask help from their children or family member and/or a family doctor.
Seniors with depression are very particular with dates. Be sensitive with holidays, special occasions like birthdays and anniversaries. They often long for their children's attention. They are expecting too much from them and deep resentments and uncanny behaviors will occur every time they get disappointed.
But the most depressing thing for an elderly patient is to witness their own gradual change of physical functioning. Women will suffer from social grievances as well as self-pity. Some will still try to prove that they still can by putting themselves into shameful and unhealthy situations. This also applies to some elderly men who suddenly develops a high sexual desires who sometimes has the tendency to harass their own female caregiver.
5. Mental Balance
The most important thing that needs to be maintained and balanced is the elderly patient's brain or cognitive skills. Without this, your work as a caregiver will triple in difficulty. It doesn't matter if your patient cannot walk, cannot stand or cannot eat alone as long as he/she is still aware of what is happening in his/her surroundings. It is easier for a caregiver to take care of the person if they can still able to communicate clearly.
That is why, it is important to maintain a mental balance as much as possible. Encourage your elderly patient to watch stage plays, opera or classic concerts. It is also possible for them to enroll themselves in painting, language or computer classes. A regular visit to a psychologist or physiotherapist will be a huge help. Swimming and aerobic classes are good options too especially for those who can still walk and swim with the help of professional instructors. Awareness about current events will also help them think and ponder. A caregiver who is well-aware of the current events can be a good factor for senior patients to be mentally active.
6. Caregiver's Mental Balance
Caregiving is not all about your patients and their wellness. For you to become an effective carer, you also have some things to maintain within yourself. No matter how emotionally, spiritually, physically and mentally prepared you are as a caregiver, you can only take much and you will eventually give up. Find time to have "me time". Engage yourself with social activities like going out with friends or family members. Do the things you like whenever you have your time off.
Save up for a vacation trip especially if you are working overseas. Being away from your family for a long time can drain you emotionally and might affect your work. Plenty of rest and relaxation is very important for a caregiver to avoid emotional and mental drain.
Most of all, Never get so busy making a living that you forget to make a Life. Always remember that it's not all about money. It is about testing your potential and your growth as a person. Being a caregiver can be fulfilling if you know how to balance and put yourself in a situation where experience, compassion and patience are more important than the money you earn.
Read more about general info