The iSavta Team | 13.11.2019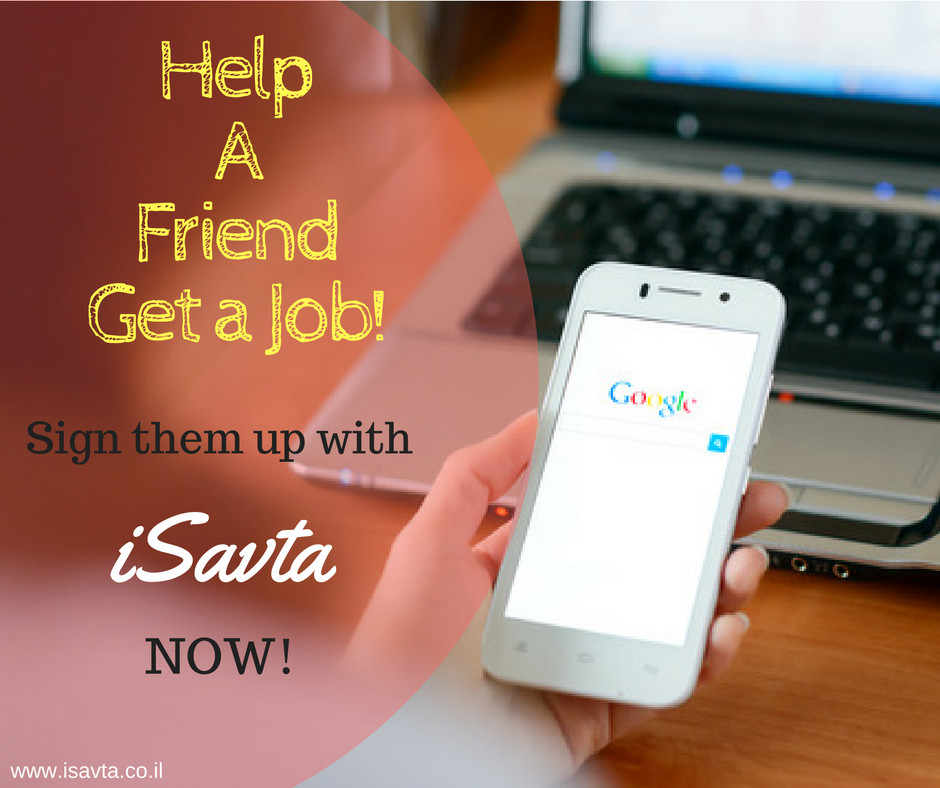 We built iSavta with hopes that we will be able to help a lot if not all Migrant Caregivers all over Israel regardless of where they came from. Through our website, we are trying to make an impact to the caregiver's community by extending our hands and by developing our system. Somehow, we know we did made a change but, we can only do much.
In order for us to reach more people, we thought about getting you involved as a community. No matter how brilliant our technology nowadays, there are still people out there who has no access to the internet. They don't have smartphones, no computers, no internet connection. Some of these people are your friends.
That's why, we are encouraging you to let them sign up on our website with your help. You can start a new iSavta account with their name, use their mobile number and even upload their picture.
Do not let them missed an opportunity to have a good, stable and suitable job. Do not let them get stucked with their employment agencies who gives them no options to choose where they want to work. Let them enjoy all the perks of being a member of this awesome community. Let them read the blogs. Never let them missed important announcements. Let them EXPERIENCE iSavta!
Why not help a friend get a job?