Another Extension for all Caregivers Until October 2021 Regardless of Visa Status.
Read more
How Long is the Fight Against COVID-19?
iSavta | 27.04.2020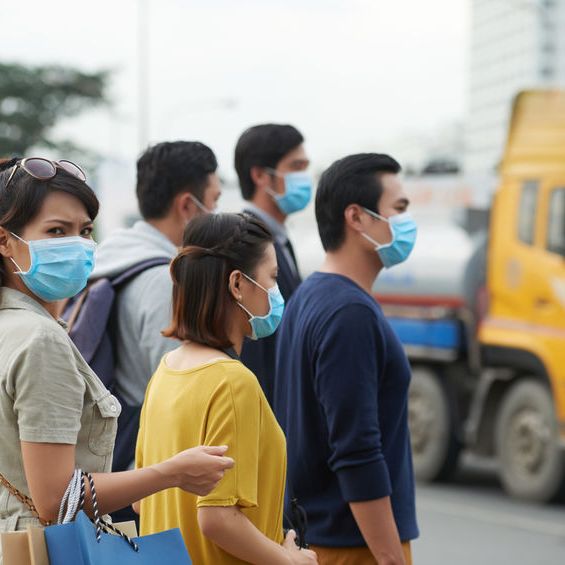 Have you ever thought whether things will really be back to normal once the scheduled quarantine period is finished? Will it be over soon? Will our governments extend the schedule again?
The World Health Organization has recently announced through Dr. Tedros Adhanom Ghebreyesus, its Director-General, that we still have a long way to go, and that the COVID-19 virus will be with us for a long time. Definitely Sad.
Headquartered in Geneva, Switzerland, the WHO is a specialized agency of the United Nations formed so that all peoples can attain the highest possible level of health. It is responsible for international public health. In its latest announcement, Dr. Ghebreyesus has acknowledged the success of Stay-home orders and social distancing measures in suppressing the spread of the virus in several countries.
However, the virus remains extremely dangerous, and most of the world's populations are susceptible to it, which means epidemics can easily reignite. While many of us are already getting frustrated because of home confinement for weeks - not being able to go back to our businesses or to our jobs, we cannot be complacent in fighting the virus.
According to WHO, they are working all day, everyday, so we can get back to our lives, but says, things cannot go back to how things were in the past. There must be a new normal - a world that is healthier, safer, and better prepared, says Dr. Ghebreyesus. The same measures that have been implemented from the start to suppress the spread of the virus, must remain implemented.
These measures are:
Find every case

Isolate every case

Test every case

Care for every case

Test and Quarantine every contact

Educate, Engage, and Empower the people
The effectiveness of this fight is still dependent on us - our cooperation. If our countries don't do the measures above, and if we are not consistent with the mentioned measures, we will see more cases, and more lives lost.
Dr. Ghebreyesus clarifies that only suspected cases must be tested and not the whole population. This is probably because our testing kits are limited, so we must know how to use them wisely.
This is a fight to save lives, and I think all of you would agree that all of us should do our part. It is going to be a long fight. And everybody must do his little share, even just sacrificing his or her own desire to go out, getting back to business, enjoying the malls and eating again in restaurants. We have to help the whole human race by thinking not only of our own preferences, but thinking about the good of everybody. Many of us have become more and more selfless nowadays - generous, caring and responsible. Let's continue to do so, for our world now, and for the next generation, so they could learn from the values we practiced in this difficult time.
So, when is it really going to be over? Several great minds all over the world are still racing to find a cure/vaccine against COVID-19, and while they are finding the solution, the length of the fight against this virus remains uncertain. Again, this is very sad.
Only one thing is for sure, it's not going to be over in the next few days. And while it breaks our hearts that things cannot go back to normal yet, we have to learn to be more patient, and imagine how people managed their community quarantine boredom during the 1918 Spanish Flu, a time when there was still no internet, no netflix, and no colored electronic televisions. We can learn from their experience, from the right things they did and their mistakes too. We are now in the information age, and we can do better.
Read more about Global Events