iSavta Blog / Money & Investments / How To Get Your Money in Pikadon If You're Back In Your Country For Good
How To Get Your Money in Pikadon If You're Back In Your Country For Good
iSavta | 13.08.2020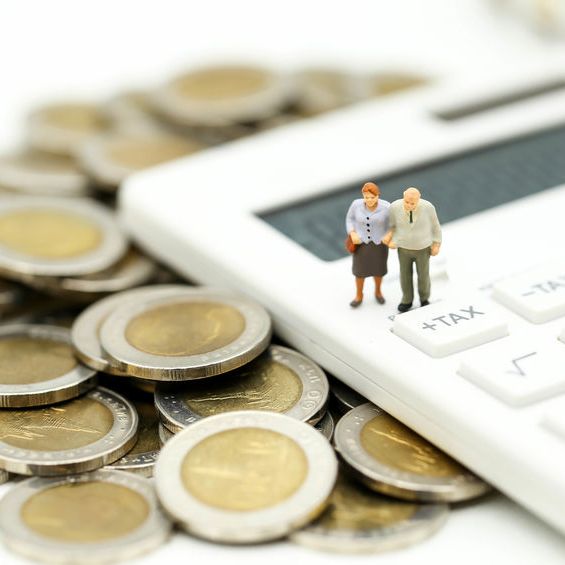 Credit to Kav Laoved Facebook Page for this information:
HOW TO GET YOUR MONEY IF YOU ARE BACK IN YOUR COUNTRY FOR GOOD, AND YOU HAVE MONEY IN PIKADON (NATIONAL DEPOSIT FUND) IN BEN GURION AIRPORT
***********
If you are in Israel and overstaying because of Coronavirus and you have money in the airport, read the post by clicking the link below and follow the instructions there:
INFORMATION REGARDING PIKADON – DEPOSIT FUND / AIRPORT MONEY FOR CAREGIVERS WHO OVERSTAY DUE TO COVID-19 SITUATION
************
Follow these instructions:
1. Print and fill out the attached 2 documents (Appendix A – Form Requesting to Receive Deposit, Bank details Form).
2. Arrange a signed letter from the bank declaring your full bank account details
3. Attach a copy of your passport
4. Send all of the above to Pikdonot: Pikdonot@sa.piba.gov.il
Subject: Name + Passport Number – a request to send my deposit money
And write in the email:
Hello my name is (name)
I was a caregiver in Israel and I left Israel for good in (mention the date)
Please let me know how much money I have in my deposit account, and send it to my bank account in my country.
Attached:
1. My passport copy
2. Forms
3. Letter from my bank
Best,
Name
Please note:
1. We cannot send the info on your behalf if you are abroad.
2. You don't have to sign a lawyer, although the Bank details Form requires a signature of a lawyer, we checked it with the Deposits unit.
3. We also refer you to this post about how to check if you have money in the deposit:
Check the status of your Airport Deposit Fund (PIKADON) and visa status online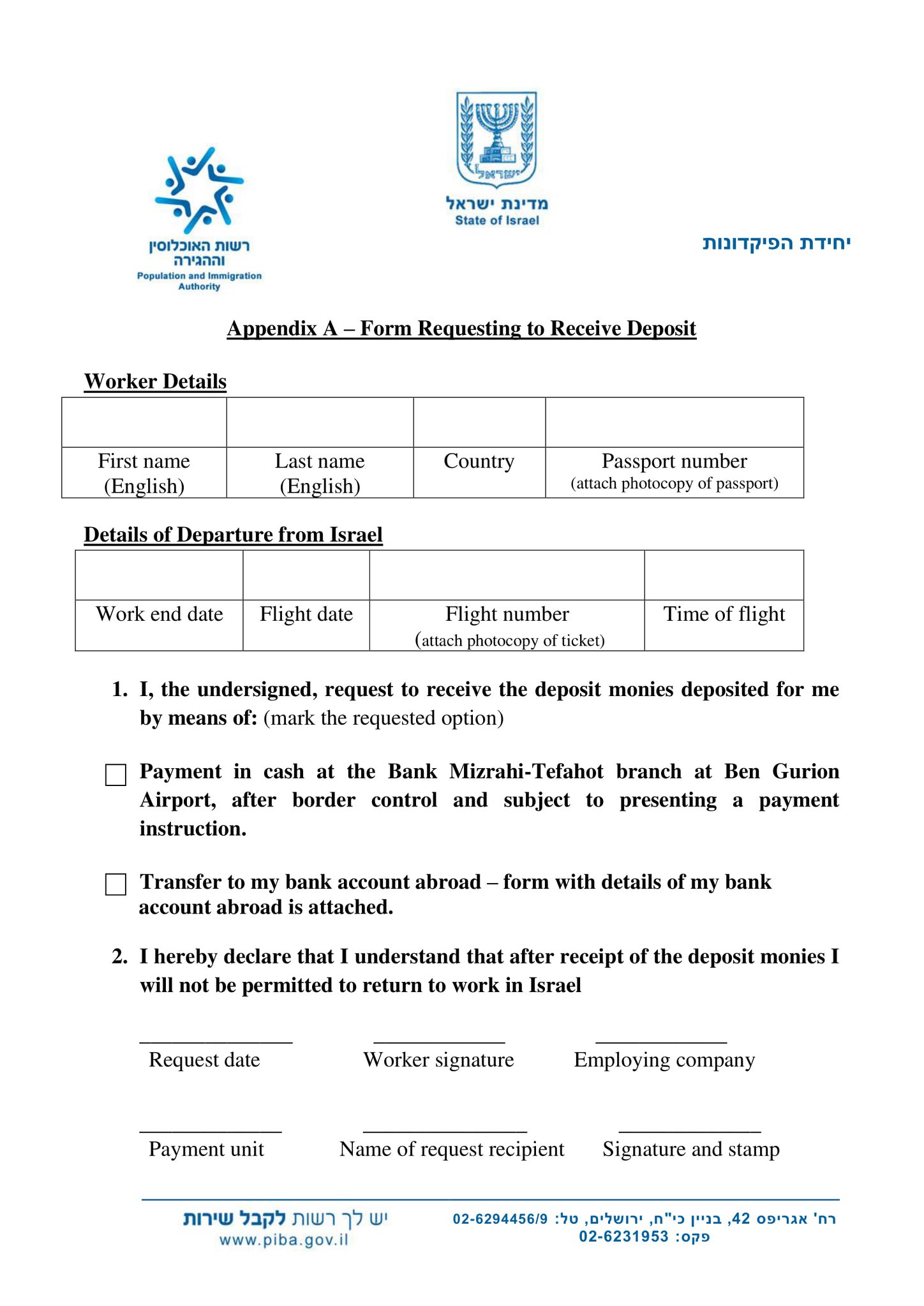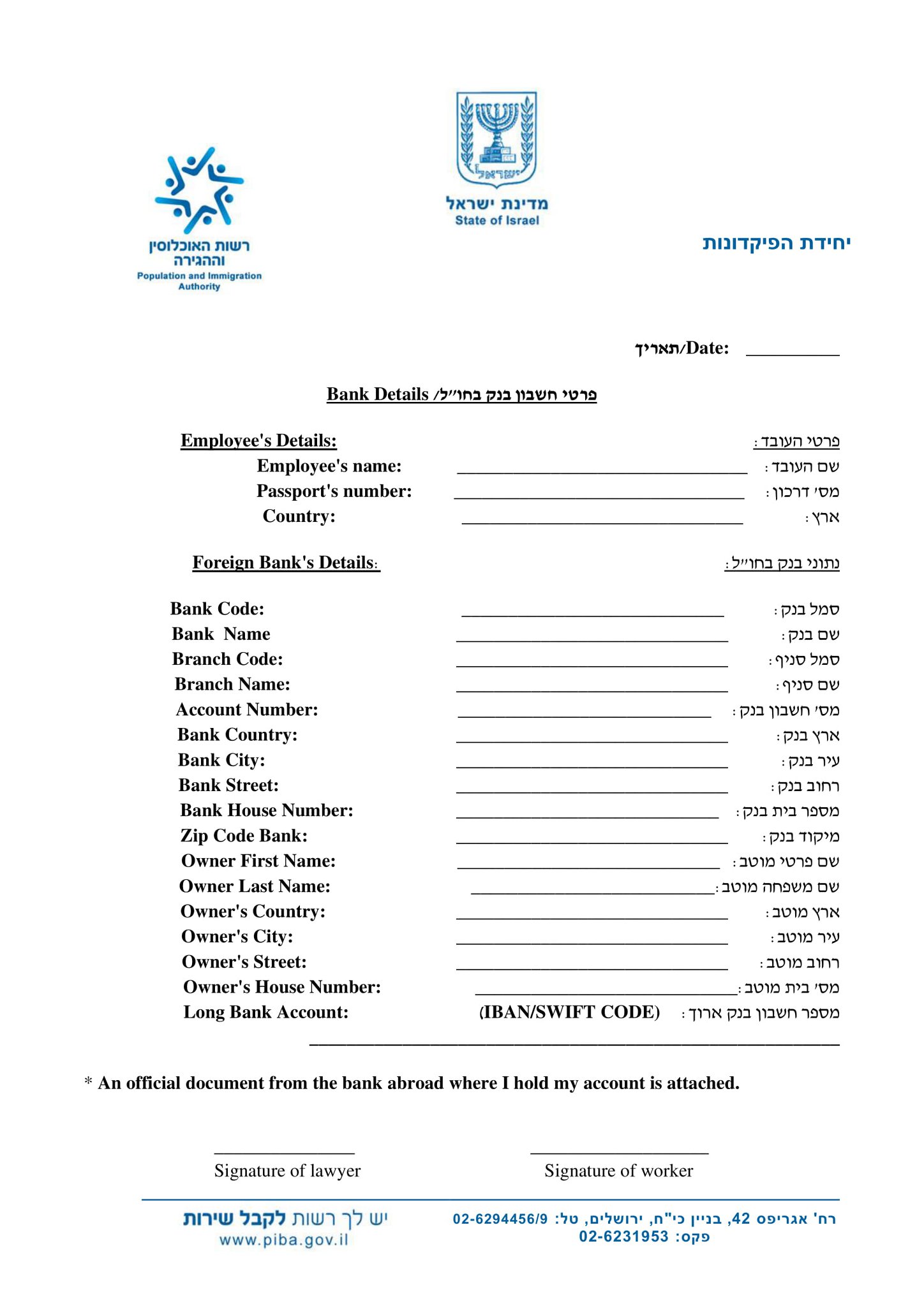 Read more about Money & Investments