iSavta Blog / Money & Investments / How to Increase Cash Flow
How to Increase Cash Flow
iSavta | 15.06.2020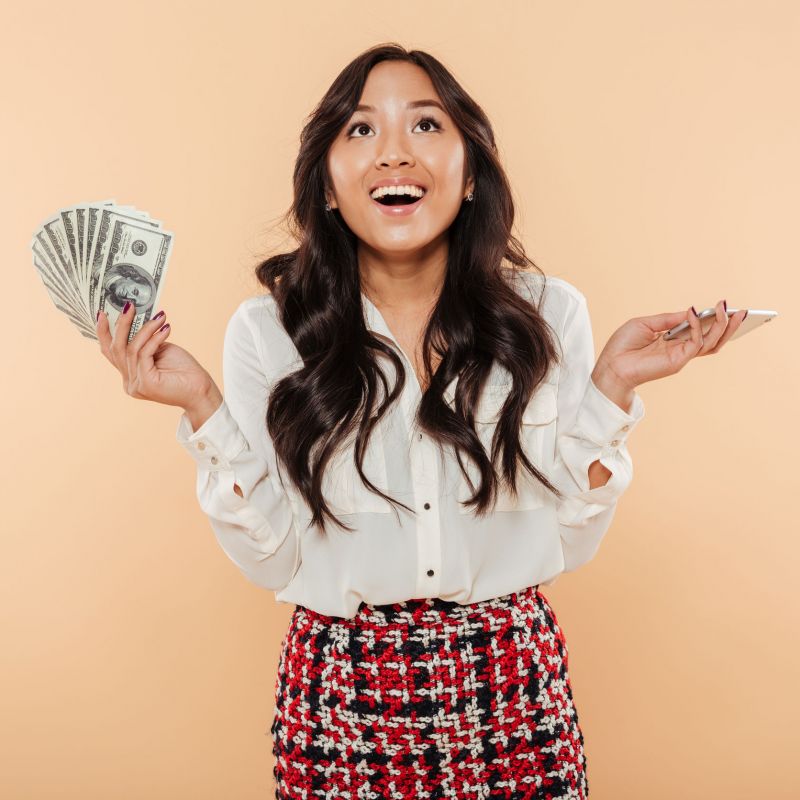 Did you ever dream of having a lot of money? Why do some people have plenty of cash while others don't? How do I start to increase my earnings when I am still an employee? These are some of the questions we want answers to, and it is our aspiration to give you ideas to help each one become more financially free.
So, first, why are some people rich? Believe it or not, there are some people who were really born rich, lucky for them! Roughly 5% of the world's population were born with a silver spoon. This is called generational wealth. People whose ancestors were filthy rich and whose estates can support their descendants upto many generations. This is the case with many multi-billionaires and many Royal Families, who may have inherited or have shares in a business empire or vast tracts of lands that continue to generate wealth through agriculture or real estate ventures.
There's roughly 15% who are middle class. These are the people who might not be billionaires, but most probably are still millionaires! They have a comfortable life and can afford the lap of luxury. Many of them are high-paying professionals, or business owners. But approximately 80% of the world's population would need the government's subsidy once they retire. Employees or even some self-employed professionals would really have the need for social security from their governments.
While there is reason to be jealous, it is wiser to just accept our own realities and be proud of what we've achieved because of our hard work. After all, even the rich can lose their wealth when they make wrong decisions. Living in a modern world means we are able to strategize and make good decisions, so, there are now endless possibilities to attain success.
If you think that your income is not enough, and you want to have higher cash flow, here are 3 things you might want to consider:
Be Your Best
We all know those who usually get promoted are those that employers can trust, those who have very good experience, and those with higher knowledge of how things should be. Employers are dependent on good manpower, and when they see your potentials to make the system better, increase productivity/service, and make the company a reputable one for clients to depend on rather than your competitors, there is no other way but to reward you either with a bonus, an increase in salary, or even with a better position. Be the best employee, gain knowledge from your experience, and if you can, finish your Master's or your PhD. The better you are, the more you can achieve better cash flow, and, higher cash flow means better opportunities to save up so you can start investing.
Prepare for Those that Take Away Your Money
Before investing, we have to consider some things, events or even persons that can rob us of our hard-earned money. These are some considerations before we even think of investing, because if we forget to prepare against these, we might just lose all the hard-earned money in an instant.
The job of thieves is obviously to get what we have without having to work for it, but there are some people surrounding us who might not necessarily be robbers, but could be somewhat abusive people, so be wise with whom you become close with. We also have to consider non-physical robbers - sickness or even death. Though we may be at our heydays, never forget that we are finite beings. Sickness and death knows no master, so take care of yourself, and have yourself covered by a reputable insurance company.
Invest. Invest. Invest
If you truly want to be financially free, you should stop depending on your salary all your life. You have to start making your money work for you - invest! Start allocating a percentage of your money in different portfolios - this could be a small business at home, an investment in mutual funds or even the stock market. While investment sounds a very nice idea, be careful of the risks. Invest only money that you can afford to lose, but never be afraid to invest because there is no other way to grow your money.
All kinds of businesses have risks, and a wise investor always does his due diligence before infusing money (calculate the risks!). For stocks and bonds, there are financial companies with their own fund managers to help you when you are just starting. You may also talk to your banks or insurance advisers, they definitely have investment options for you. You may not know it, but many times, it is possible to commence investing for as low as $100!
We all want to be financially free; being able to live with less stress, and not being haunted by the thought of where we are going to get the next cash in order to survive especially when we are no longer working. So, work well, plan your budget, and start investing now!
Read more about Money & Investments