The iSavta Team | 13.11.2019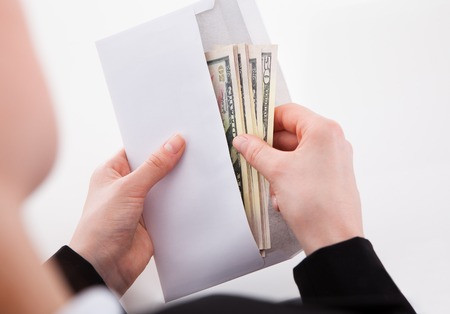 Despite of outrageous amount of money that's been asked by the agencies from interested Caregivers to work in Israel, there are hundreds of them from different countries who, by any means, crawl to bleed just to have $8000-$10,000 US Dollars. This is the amount of money that agencies normally asked from applicants according to sources.
It's insane if you think about it. These people decided to go abroad because they don't have enough back home. These are also the people that these agencies are milking, promising them a better life in Israel.
But, because of desperation and perhaps anchoring on the fact that they will earn back those amount of money in a year or two in Israel, many of them took the most vicious way of all... To get that money from someone who will latch a 10% per month interest on top of that amount.
Sad.
And yet last June 25, the Phillipine Embassy in Israel published an announcement on their Facebook Page:
PINOY CAREGIVER WINS SETTLEMENT IN ILLEGAL PLACEMENT FEE CASE
22 June 2017 - A Filipino caregiver in Israel was awarded a financial settlement from her agency after filing a case for illegal collection of placement fee before the Philippine Overseas Employment Administration in 2016.
The worker, whose name has been withheld upon her request, sought the assistance of the Philippine Overseas Labor Office in Tel Aviv (POLO Tel Aviv) after reading its advisory on the Philippine government's "No Placement Fee" policy. She was being charged a fee of over US$8,000.
Labor Attaché Rodolfo Gabasan welcomed this development, pointing out that the worker's employer had fully supported her decision to file a case against the agency that had illegally charged her a placement fee.
"There was no effect on the employment of the caregiver after the settlement," Labor Attaché Gabasan affirmed. He encouraged similarly situated workers to approach the Philippine Embassy for assistance in filing their own cases.
The Philippine Embassy in Tel Aviv has consistently advised Filipino workers in Israel that the practice of collecting placement fees for Household Service Workers (HSWs) is illegal under Philippine law, and that they may file cases against agencies or their sub-agents who continue this practice.
For the full text of the advisory on the "No Placement Fee" policy, please visit http://www.philippine-embassy.org.il/index.php… .
Queries on the policy and how to address placement fee concerns may be sent to the Philippine Embassy at filembis@netvision.net.il.
The announcement was shared by many. It stirred up some unsolicited comments from Caregivers around Israel. Some does not believe that this could start a change in the application process to Israel. Some are hopeful that somehow, the Philippine Government or other countries' government should do something about this wrongdoings.
But who can really stop it? Is the people who will take a stand and fight against it? Is it the government of Israel? Philippine Government? Or it will still boil down to ones choice to grab the opportunity to go to Israel and change his/her life for good?