Another Extension for all Caregivers Until October 2021 Regardless of Visa Status.
Read more
Inspiration: A Homeless Girl Finished her College Education
The iSavta Team | 12.11.2019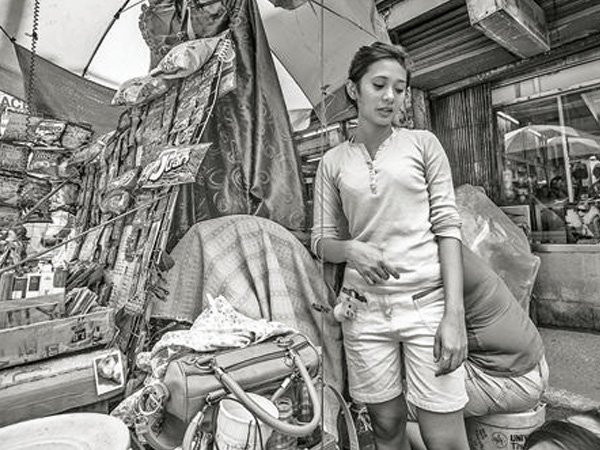 Tired of your job? Tired of routines? Tired of studying your lessons and go to school?
Tell me, what's your excuse?
Rodalie Mosende battled the hard life on the street since childhood for they are homeless. She grew up in Paterno in Manila's Quiapo District. All her life, Rodallie fought a good fight with life. Her family has no house and they are living on the sidewalk. As a student, she studies her lessons under a candlelight or a street light. But this didn't hinder her to finish her studies. All for one reason… "to get herself and her family out of that place".
Rosalie gets up early in the morning and bath on the street to go to school. She helps her mother sell candies, cigarettes, candles and religious items on the sidewalk. She also works for other vendors on weekends and on days when she has no classes. When her mother got sick, she would ask passersby to give her money and ask vendors to give her food and promise to pay them when she grow up. Despite of this difficulties, she still finds time to serve in the Sangguniang Kabataan of her village when she was in high school where she was an elected Kagawad.
Teenage fights on Paterno Street are frequent especially at night. Rodallie goes to sleep with fear for herself and her family. She really wants to get out of Paterno and live a more comfortable life with her family in another place. That's the reason why she pushed hard to finish her studies. For her, education is her ticket out of Paterno.
After high school, Rosalie got a four-year scholarship covering her tuition, book expenses and monthly allowance. Thanks to photographer Rick Rocamora who discovered her on Paterno whose accounts of her struggle against poverty have drawn a response from a benefactor. Despite all the help people are giving her, Rodallie worked as a street sweeper to have money for her food and transportation allowance until she was in her sophomore year in college.
Blood, Sweat, Hope and Quiapo from Shodensan on Vimeo.
Last April 23, Rodallie graduated from the Lyceum University of the Philippines - Manila with a degree in International Hospitality Management, majoring in cruise line operation and hotel services. Until now, she still cannot believe that she already have what she was dreaming of all her life.
In today's society, many children and young people are taking education for granted. These kids are living a way more comfortable life compared to Rodallie. Their parents can afford to send them to school, give them everything they need and want. But, they choose to cut classes, give in to peer pressure, did not finish their studies and worst, get involve with troubles and drugs.
This story is actually teaching us a lesson. Success in life is not determined on where you were born and grew up. Success is a product of determination, perseverance and hard-work. No matter what your status in life, it is not an excuse for you not to work hard and fulfill your dreams.
As for Rodallie, God Bless her heart. May she succeed in all her endeavors as well as use that motivation to help and inspire other people, especially those who are also determined to alleviate their lives and the life of their family.