Another Extension for all Caregivers Until October 2021 Regardless of Visa Status.
Read more
Introducing, iSavta Youtube and Instagram!
iSavta | 21.06.2021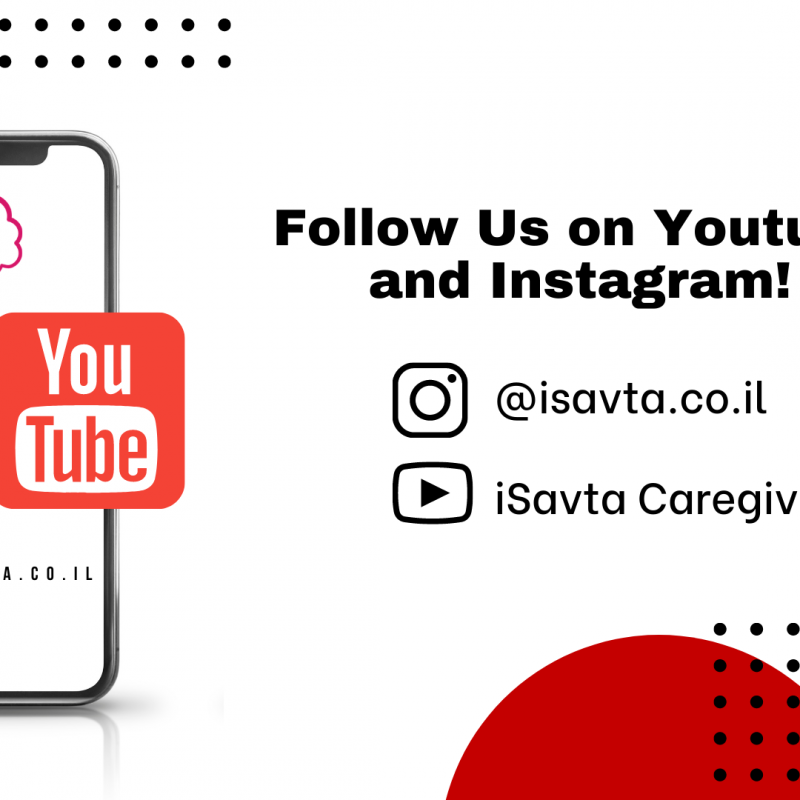 Over the years, we are solely focusing on giving our services to Caregivers and Employers through our Facebook Pages and Groups. This year, we decided to expand our reach and give you 2 other platforms to follow and be updated on the latest news, announcements, job alerts, and our blog posts.

Starting today, you will not just read our blogs but also watch and hear them on our Youtube Channel. We will continue in giving you the latest news and sharing our Caregiving tips through our channel.

Instagram will be another platform for you to connect with us. Here, we will share our BTS (Behind The Scene) snippets of our work and operation here in iSavta. You will be able to see the people (yes, we're real people) behind iSavta who works day and night to run this website to bring you the best caregiving job that you deserve.

We are very excited to introduce these two platforms so we can reach further and help you better than ever.

Please subscribe to our Youtube Channel: CLICK HERE
Please follow our Instagram Account: CLICK HERE

See you there!!!