Another Extension for all Caregivers Until October 2021 Regardless of Visa Status.
Read more
Israel Backing up Philippines Versus War on Illegal Drugs
The iSavta Team | 12.11.2019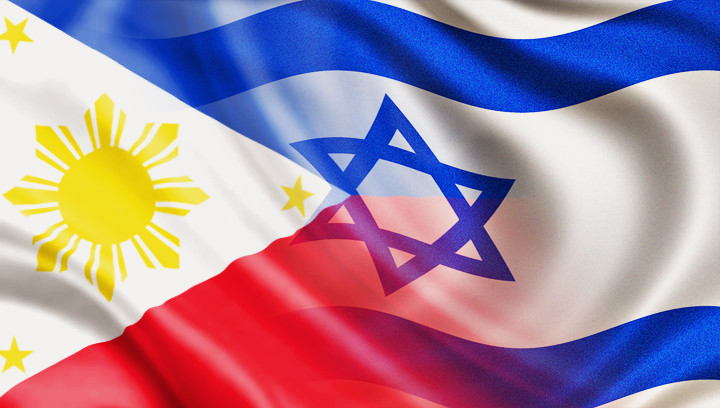 Despite of President Duterte's unapologetic remarks about Hitler and the Holocaust, ISRAEL is backing up the Philippine government in its campaign to fight the widespread drug menace that is affecting millions of Filipinos.
Israel Ambassador Effie Ben Matityau said that they are willing to cooperate and share their knowledge in handling the issue with the current administration under President Rodrigo Duterte.
"The illegal-drugs trade is global. It is an industry that is present and being distributed worldwide. It is a constant struggle against its supply and infrastructure. We are willing to share information and best practices. We can all learn from one another," Matityau said.
He also said, "Socially and economically, illegal drugs combine to make a disaster. It is a major destabilizer of society. It can destroy families."
Matityau concluded that terrorist group are closely connected to illegal drugs in the Middle East. He also said that the problem of illegal drugs differs from one country to another and that there is no particular solution to the problem.
"The nature of illegal drugs varies in every country. You cannot copy what is being done in another country but you can learn elements, methodology and techniques from them," he said.
Matityau said the best solution toward controlling the illegal-drugs problem is through education and deep level of cooperation between the government and non-governmental organizations.
Matityau said they are able to control the illegal drug from spreading in their country through good police work.
"We are a small society of just 8 million people. It is not a major epidemic. Still, law-enforcement operation is vital and gathering of intelligence is a serious issue," he said.
The youth in Israel are the most vulnerable to this problem.
"They young are very impressionable young people. It is not a major percentage but it can get serious from time-to-time," he said.
After drawing the anger of the international Jewish community, President Duterte has apologized for his parallel remarks to how Adolf Hitler massacred 6 million Jews during World War II and his plans to kill 3 million Filipinos who use or are involved in illegal drugs.