Another Extension for all Caregivers Until October 2021 Regardless of Visa Status.
Read more
Israel Business Federation Keen To Boost Trade With Philippines
The iSavta Team | 12.11.2019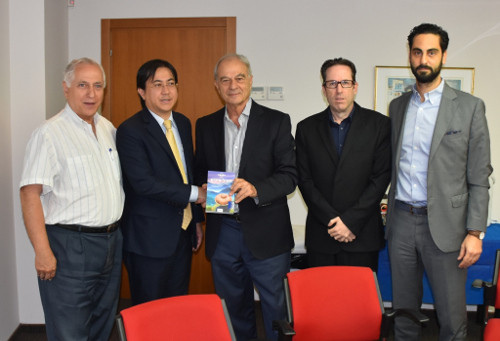 Despite of the recent events in Philippine politics under President Duterte, Israel remains keen on doing trades and business with the country. As ties with the US government was shaken by Duterte's style of government, many investors were already having second thoughts on continuing or pursuing their investments.
But Israel on the other hand ventured more and met up with the officials of the Philippine Embassy in Tel-Aviv.
The Philippine Embassy in Tel Aviv met with the officers of the Federation of Israeli Chambers of Commerce (FICC) on 13 October 2016 and discussed potential areas that could boost the bilateral trade relations between the Philippines and the State of Israel.
In his presentation, Philippine Ambassador to Israel Neal Imperial focused on traditional export winners (fruits and high-end furniture) and business and investment opportunities in the services sector. "Israeli companies can benefit from the 24/7 operations guaranteed by Philippine BPOs," said Ambassador Imperial in highlighting the Information Technology-Business Process Management (IT-BPM) Industry of the Philippines.
Mr. Uriel Lynn, President of FICC, welcomed the possibility of entering the services sector of the Philippines aside from the traditional focus on merchandise trade.
"A methodical way to increase Israel's importation from the Philippines is by conducting a study of the needs of Israel and identifying the different products with which the Philippines has competitive advantage," recommended Mr. Uriel Lynn, President of the FICC.
"The Israeli market is looking for suppliers of organic products, Kosher produce, high-end furniture, textile and apparel. I think of the Philippine BPO and ICT sector as "pearl in a shell" to which awareness among Israeli businessmen should be created," said Mr. Ze'ev Lavie, FICC Director for International Relations Division.
Mr. Lynn gave his assurances that the FICC will provide its full support to the Embassy in organizing meetings for Philippine business delegations that would visit Israel.
The Embassy's meeting with the FICC follows earlier country presentation given to the Israel-Asia Chamber of Commerce, the Haifa Rotary Club and Jerusalem Chamber of Commerce.
Source and Image: http://philippine-embassy.org.il/
Read more about Global Events