Another Extension for all Caregivers Until October 2021 Regardless of Visa Status.
Read more
Israel Today: Special Visa NO MORE?
The iSavta Team | 12.11.2019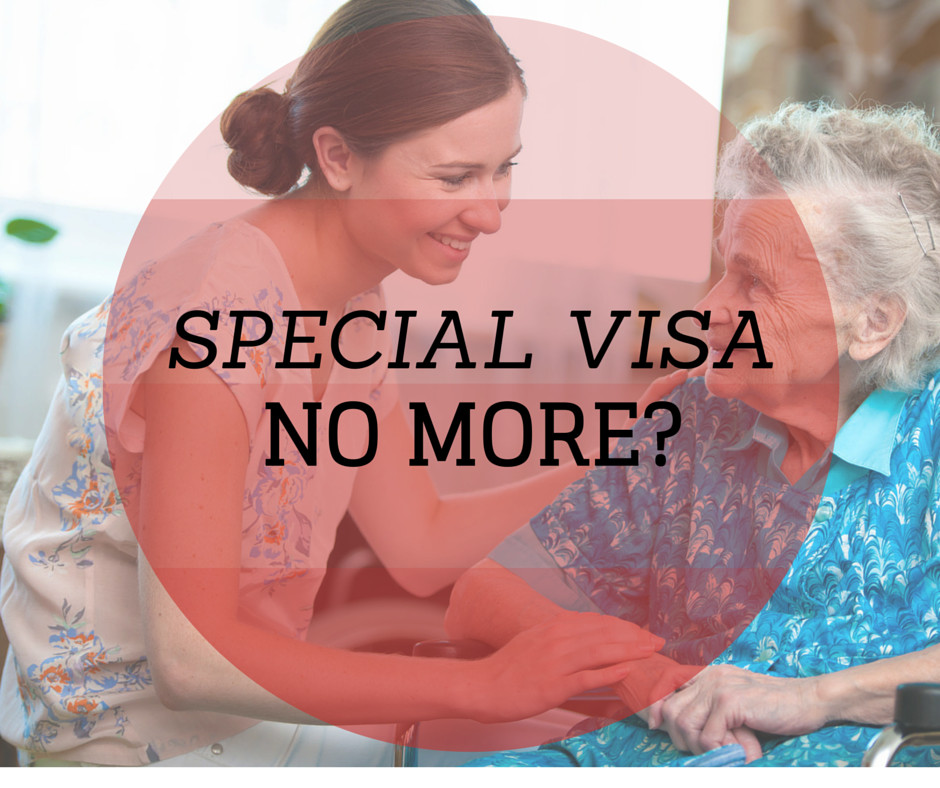 Tel-Aviv, Israel - After so many years of unending talks, rallies and different opinions, finally, Interior Minister Aryeh Der'iy decided: instead of expulsion, workers in the nursing industry will be able to renew their expired visas and stay legally in Israel.
Interior Minister Der'iy decided to allow caregivers whose visas have expired to remain in Israel and help the elderly.
Many families, especially the elderly, are often bonded to their caregivers. Over the years, the nursing practitioner's certificate expires when he/she is already 5 years in Israel and the patient or employer dies. Typically, Caregivers will begin to work with another elderly person. But by doing so, they are actually defying the Israeli Immigration law because the law requires them to leave the country and get a new visa in their country - causing losses for them and for the elderly, but benefit from brokers and owners of agencies.
Therefore, they are forced to hide and rarely leave home to avoid being caught and deported.
To solve the problem, Der'iy decided to accept foreign workers who are already five years from the date of entry into Israel and currently do not hold a valid work visa to stay in Israel with the families that employ them. So far, 1,500 such requests were filed, and some of them have already been approved.
Olga Klinibtz, a 98-year-old elderly from Petah Tikva said, "I'm very happy that it was decided to allow the woman I work with get permission to stay. We are comfortable with each other which is very important. She is very loyal and very dedicated."
Der'iy has decided on a few more changes, the main one is an easier process of receiving a new caregiver. Till today, if the former caregiver had suddenly left the patient, the patient wasn't able to receive a new caregiver till the former caregiver was captured or seized. As of today, after a month of the caregiver being absent, a new caregiver can be brought from abroad.
"A healthy person who becomes a patient is going through a difficult process and I'm using all the tools at my disposal in order to make it easier on this segment", Der'iy said yesterday.
Even the Immigration Authority will implement the changes, welcomed the decision. "There are thousands of such cases are heartbreaking. Always tried to help everyone within the law, but now we can really provide a solution," said a PA.
Disclaimer: This news came out from Yediot.co.il. The legitimacy of this article is not 100%. That is why we asked Kav LaOved about this news. The article was written in Hebrew originally and the accuracy and the English translation may differ in words, terminology or even phrases. Please find the original article here: http://www.yediot.co.il/articles/0,7340,L-4827129,00.html
We received an answer from Kav Laoved:
"We think that the meaning is "only" that the same decision as taken 8 months ago, will be taken now - that all caregivers with "special visa" paper (for whom an application has already been submitted) will get the visa in their passport. But we have not heard the details yet, behind the vague published news."
Please stay tuned as we continue to research on the accuracy and possible follow about this news.