Another Extension for all Caregivers Until October 2021 Regardless of Visa Status.
Read more
Law: 3 Geographical Areas and District List
The iSavta Team | 12.11.2019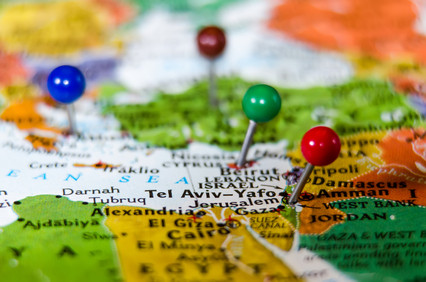 If you happen to read our previous post about the new laws implemented recently, you might wonder what towns and places are covered within the area where you are currently working. We received quite a significant inquiries about the specific district list and now, with the help of Kav Laoved, we were able to secure a detailed list of the towns and what district they belong.
Following the New Regulations for Caregiver implemented last July 11, 2014, here are the list of the Districts covered by 3 Geaographical Areas namely: Tel-Aviv, Center District and Periphery.
TEL-AVIV DISTRICT:
Azur
Herzelia
Or-Yehuda
Bar-Ilan University
Holon
Ramat-Gan
Bat-Yam
Kfar-Shmaryahu
Ramat-Hasharon
Bnei-Brak
Kiryat Ono
Tel Aviv
Giv'ata'im
Mikve-Israel
Yafo
Glil-Yam Kibutz
CENTRAL DISTRICT ( includes Jerusalem and Haifa District)
Abu-Gosh
Ir-HaCarmel
Nesher
Ar'ara
Jaljulia
Nes-Ziona
Baqa-Jatt
Jerusalem
Netanya
Basma
Jiser A-Zarka
Neve-Monoson
Be'er-Ya'akov
Kadima-Zuran
Or-Akiva
Beit Shemesh
Katzir-Harish
Pardes-Hana – Karkur
Binyamina
Kfar Kara
Pardesia
Bit-Dagan
Kfar-Bara
Petah-Tiqwa
Bnei-Aish
Kfar-Kasem
Qalansawe
Brener
Kfar-Saba
Ra'anana
Drom-Hasharon
Kfar-Yona
Ramle
El'ad
Kiryat-Ata
Rechasim
Elyachin
Kiryat-Bialik
Rehovot
Even-Yehuda
Kiryat-Ekron
Rishon-Le-Zion
Furadis
Kiryat-Motzkin
Rosh-Ha'ain
Ganei-Tiqwa
Kiryat-Tivon
Savyon
Gan-Raveh
Kiryat-Yam
Shoham
Gan-Yavne
Kiryat-Ye'arim
Taibe
Gderot
Kochav-Ya'ir
Tel-Mond
Gedera
Lod
Tira
Gezer
Ma'ale-Eiron
Tirat-HaCarmel
Givat-Ada
Maccabim-Re'ut
Umm-Al-Fahm
Givat-Shmu'elHof-Hacarmel regional municipality (Atlit, Cesaria, Maagan Michael)
Mate Yehuda
Yavne
HaderaEmek-Hefer
Mazkeret-Batya
Yehud
Haifa
Mevaseret-Zion
Zemer
Hod-HaSharon
Modi'inHevel Modi'in regiional district
Zichron Ya'akov
PERIPHERY:
all cities and towns that do not appear in the list above are considered part of the periphery district. If you are in doubt and not quite sure of which district you belong, you can contact your manpower agency for more questions.
For referal, here is the original post by Kav Laoved on their Official Facebook Page:
3 GEOGRAPHICAL AREAS: DISTRICT LIST
Read more about general info