iSavta Blog / general info / Life as a caregiver has its moments too!
Life as a caregiver has its moments too!
The iSavta Team | 12.11.2019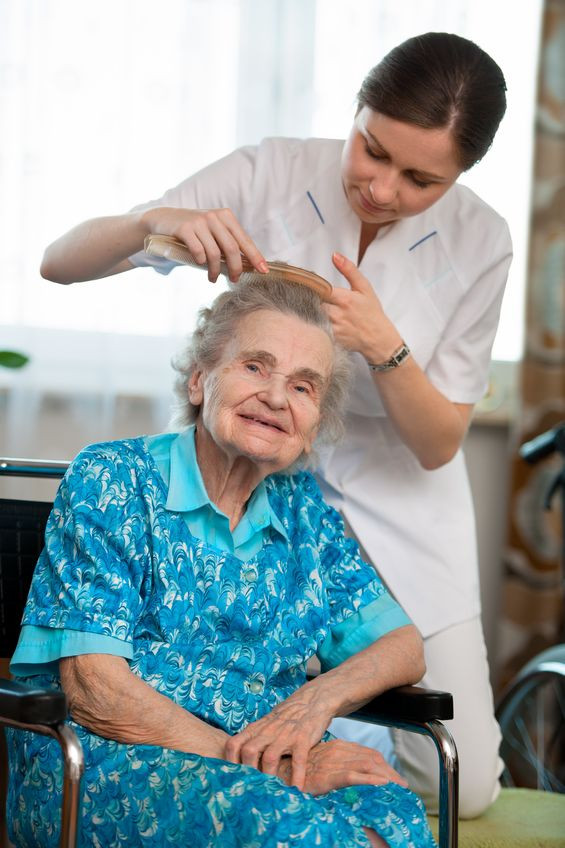 My day has just hit the limit! I need to dunk myself in some very, very cold water to cool me. This is one of the days that I question my sanity why did I ever become a caregiver. I just spent the last minute clenching my jaws to avoid screaming and combined with sweat pouring off me because its sooo hot, it's enough to ignite my bad temper. I'm trying to be a good girl here but my temper often loves to rear it ugly head. All the while my employer is happily oblivious in her own world playing with Pinocchio and Peter Pan, her favorite cartoons or watching her seagulls at Nat-Geo.
Yeah, care-giving is a crap job although some say they enjoy taking care of geriatric people. They are the real living heroes, those who make it their career in life taking care of old people. It takes a big heart and an ocean of patience to care for old people. Me? A big heart? Sorry but a good old friend told me I am emotionally constipated and more than a little bit of a cynic, and that ocean of patience I definitely don't have, perhaps a cup I have with a small hole at the bottom. I honestly can't admit I enjoy wiping the shit off people (who does?) and humoring their tantrums or analyzing their old age behavior. I never thought that I will end up working as a caregiver to make ends meet. Of course, caregivers are not all the same like me, :) others might not admit outright so they cough out sticky sweet sentiments but I will spare you that. I am definitely here for the money because the way I see it, no matter how much I scraped my fingers working at my last job in the Philippines, a job with a grand title to boot, it wouldn't take me anywhere.
It's difficult to adjust but mostly, I just gotta swallow my overblown ego and I'm good to go. Oh well, there are the bad and good days too. Just this morning, I have spent myself cursing and choking on my saliva so as not to open my mouth and utter harsh words. I'm trying to be a good metapelet complete with angel wings but my employer is covered in you know what, from head to foot. Even the hair is not exempted! For pity's sake, I just left her for less than five minutes to chat and gossip on Facebook! I can't bloody believe it! It couldn't have come from her that whole lot of fucking poop and spread it that fast! I can feel my angel wings morphing into sky high red hot horns as I stand in front of her with my nose twitching from the smell and my claws ready to strangle when she asked me in a sweet small child-like voice and an innocent smile "Do you want some chocolate?" Ohhhh mami li... I can't help but laugh and scratch my head! Ah, that's the beauty of taking care of old people with Alzheimer's disease. Expect the unexpected!
I took care of several old people in my less than two years of being a caregiver. Well, I was too picky trying to find a good balabayt so I jump from one to another. There was this couple whom I worked for a month. The man is of a few words while the lady seems to have swallowed the Hebrew dictionary. She commands/nags her husband from morning to evening and my ears are fairly ringing from sunup to sundown too while my body is protesting from too much sponja as she is a cleanliness buff persona and she always points this out to me that cleanliness is a reason for not getting sick. OK, alright but when it gets too much, it gets annoying and I'm fairly bursting with annoyance especially when she would peer down to see if there is a teeny tiny spot on the spotless white floor tiles. Aside from cleanliness, she has another passion: her eyebrows and eyelids. These are the number one thing in the morning that needs attention and perhaps from years and years of practice she can put on eyebrow and eye liners without a mirror. One morning, she got up late. I was having breakfast with the old man when she joined us looking different from her usual raccoon eyes. I can't stop laughing out loud and even her husband dropped his usual stoic look and joined me in merriment to the point that he spew his coffee on her face. She has mistaken a writing pen for her eyebrow liner and ended up with very comical stripes on her forehead and eyes. Oh man! The whole day was spent giggling in private although the husband and I avoided each other to avoid bursting together in fits of laughter since the poor wife was glowering in humiliation. Anyway, I didn't last there. I felt i was getting too sexy from too much sponja ve lenakot kol azman. In other words, I was lazy!
I took care too of an almost centennial lady. She is one of a kind. Out of all the ladies that I have tried to take care, she tops the list as the most intelligent because even at her age, she's still a stimulating conversationalist and take note, her memory is even sharper than people younger than her. She's a generous lady but I'll still label her as the most difficult old lady that I had tried to take care so far.. She is very determined too, it's a pity that she is now on her very twilight years or else I believe she would take arms again to defend Israel from invaders if she is still in her prime like what she had done before. Nowadays, it is only her grandson whom she is running ragged. We spent our days sitting: she talks and I was the captivated audience. With her, my system was stuffed with caffeine from lots of cup of coffee and tea to prevent myself from nodding off to sleep from listening to the uber mega USB with a speaker which is her memory. I drunk and munched my way to gaining another extra tire on my already invisible waistline full of tires. She was the mother of all difficulties that I have encountered so far as a caregiver. It's not that I have to scrub the house clean all the all-time but her hypochondriac behavior would surely send me to the looney bin if not the jail (perhaps from strangling her) if I will continue taking care of her. (Have I mentioned I have little patience?) It was like walking on eggs all the time not knowing if she is going to smile or bite and her complaining with just about everything her eyes clapped on irritates and drives me insane that instead of being patient I snapped back and there sparks would fly.
She has this obsession to check her blood pressure and temperature every hour and every time there is a slight variance with the reading, the doctor is happily knocking on the door and leave after a few minutes of yadda yadda consultation with an envelope on his pocket. It was sickening and maddening to see this playacting 3-4 times a week but none of my business. There was this time too that she decided to buy a hearing aid at an eye-popping amount equivalent to 9 months of my basic pay! Whatta purchase, just hope she will live long enough to use it. But there are the best times too! I can only smile now when I remember her readings about my astrological signs and analyzing my penmanship. I somehow miss those times when she would read my future to me and I would be quite captivated despite my apparent disbelief. Wish all those things she said would come true! I did enjoy our rare jaunts outside because she would point out landmarks and her stories were rather interesting. But it all came to an end when we both got fed up with each others faces and the compromise word was conveniently edited from our vocabulary. Tat ta!!!
My current patient is an Alzheimer and she has already forgotten her children's name and sometimes their faces. Although most time she seems lucid, she would still surprise her visiting son when out of a sudden she would whipped up her makel and raised it like an avenging angel yelling " Thief!!! Who are you? Why are you inside my house? Get out!" or her daughter would come visiting wearing a dress with a plunging neckline and she would call me and asked in a stage whisper "Who is that indecent woman?" Haha! I would answer "Lo kashuv mami, let's just watch your favorite seagulls" (Her seagulls are actually whales, shark or a variety of colored fishes shown at Nat Geo channel) It would look hysterically funny at that moment but my goodness, I wouldn't want to reach this age and live this way. I hope that God would have pity and let me kicked the bucket at an appropriate time instead of becoming a yoke to whomever is concerned.
Yeah, welllll....Life is simply a paradox. These old people did not definitely dream to become what they are now. Life offers no guarantee. A lesson which is hard to swallow when one is young , healthy and full of vigor but working with all these old people sort of makes me want to grab whatever life holds out and not go chasing after the rainbow's end only to find that the famed gold turns out to be nothing but dust. So to us who became Caregivers in the name of our dreams, it could be done. Yes! It could be done, even when you are quaking on the inside from fear of failure, it could be done. And that's what it means to have faith, for it could move mountains. As Caregivers, we jump-start it by learning to be patient and developing our interpersonal skills to give better services to our employers and of course, building a healthy and growing financial capital to aid our faith for our dreams to come true. The power to do it all is in the mindset. Napoleon Hill said "Desire is the starting point of all achievement, not a hope, not a wish, but a keen pulsating desire which transcends everything!"
Read more about general info