iSavta Blog / Local Events / Manny Pacquiao: Solidarity with Israel
Manny Pacquiao: Solidarity with Israel
The iSavta Team | 12.11.2019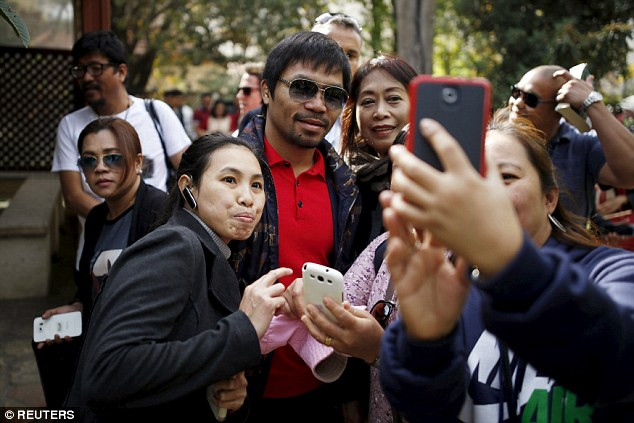 World renowned boxer Manny Pacquiao, together with his wife Jinkee, once again, visits the Holy Land with ten of his friends and relatives to show solidarity with the State of Israel. In one of his Instagram posts, Manny was quoted saying "Those who do not promote peace and love don't have God. But, the people who promote peace and love has the true God because God is Love".
The 36 years old boxer found his way to visit Jerusalem and some parts of the country this week to strengthen his faith. A self-described Born Again Christian, Pacquiao has made a name for himself out of the boxing ring for his strong religious beliefs. Manny and his wife's conversion to another religion caused a stir between him and his mother Dionisia Pacquiao, a devout Catholic.
Manny, a 2nd highest paid athlete in the world was bombarded with controversies throughout his boxing career. Most of these issues are personal. Dubbed as a womanizer and a gambler, the boxer seemed to find reason to straighten his path and continue his goal to religiously inspire people to change.
His 4th and latest trip to Israel are visible on social media such as Facebook and Instagram because of his and his wife's updated posts on these sites. They've visited Jerusalem, Eilat, Dead Sea, Tel-Aviv among others. Their dedication to the Holy Land and its people is immensely great that they even named their youngest son, born in 2014, "Israel". Jinkee Pacquaio considers Jerusalem as her favorite place in the world.
Manny, as a Congressman of Saranggani District is set to run for Philippine Senator this coming May 2016 election. He is also praying for his last boxing match to be held in the Philippines. The billionaire athlete wish to dedicate his life to his ministry and to the Filipino people.
Will you vote for him this coming election? Let us know!
Photos from dailymail.co.uk and thebibleand.org
Read more about Local Events