iSavta Blog / general info / Merry Christmas!
The iSavta Team | 12.11.2019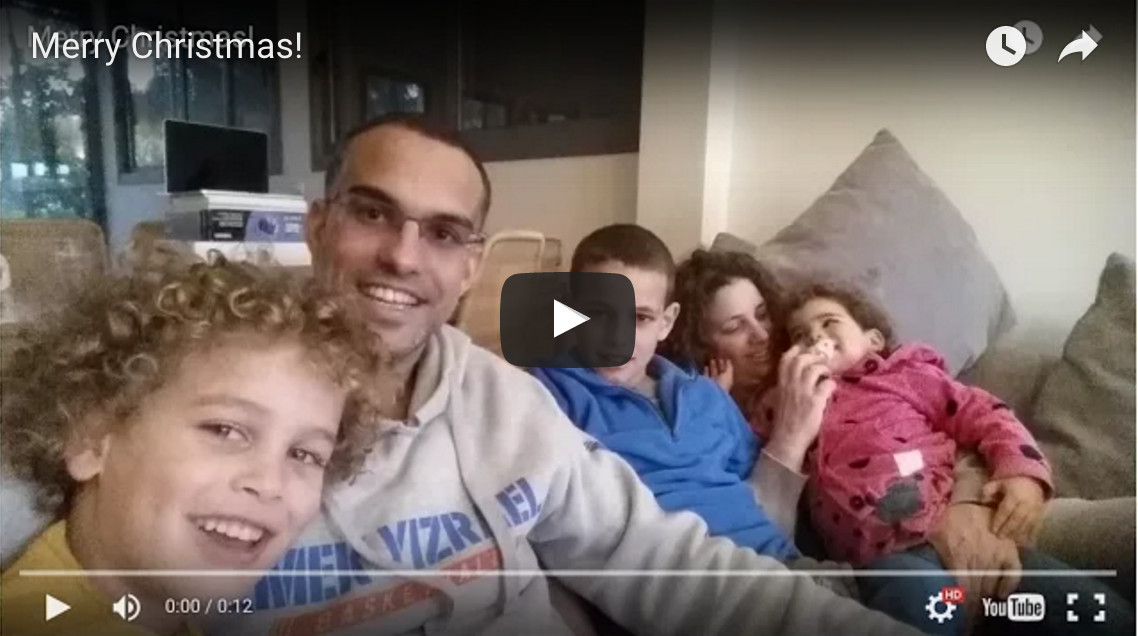 Merry Christmas and a Happy New Year from Ariel and family! Roni (2 years old), Yoavi (5 and a half), Dodo (8), Michal (the Mrs… no official age...) and Ariel (early 20's...yeah...) have prepared a special greeting for you guys, in Israel and around the world. From our family to your family!
Signup and find caregivers now!
Read more about general info