Another Extension for all Caregivers Until October 2021 Regardless of Visa Status.
Read more
NEW: Worker's Rights for Caregivers in Israel (01/2017)
The iSavta Team | 12.11.2019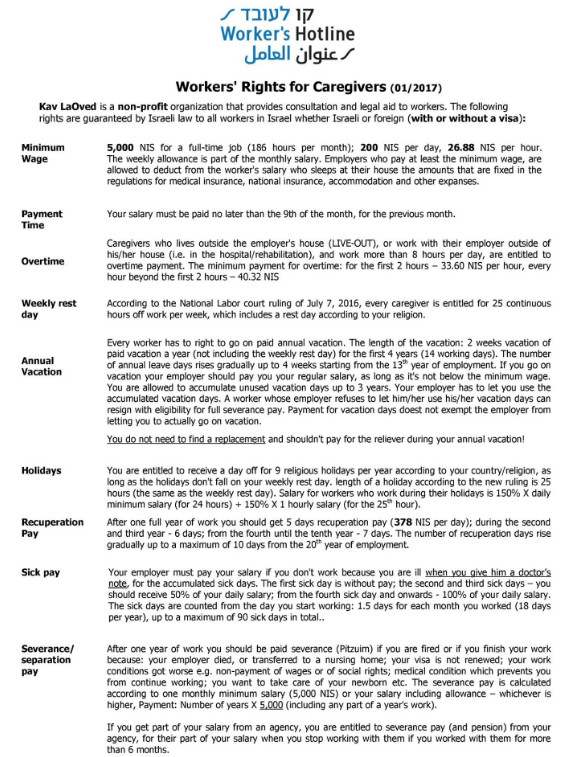 Kavla Oved published the new Worker's Rights for Caregivers effective January of 2017. The interior ministry published this for the information of both Caregivers and Employers. Know your rights by reading it carefully. For further info, please contact Kav Laoved or your respective agencies.