Another Extension for all Caregivers Until October 2021 Regardless of Visa Status.
Read more
Nursing Homes: Is it Really Safe for Elderly?
The iSavta Team | 12.11.2019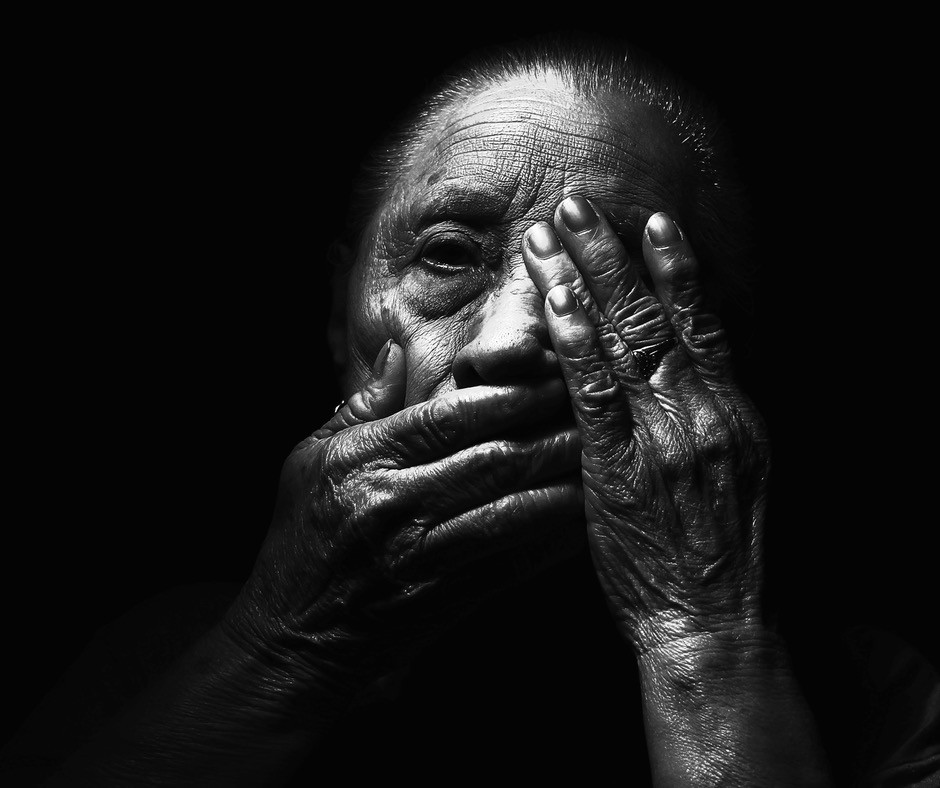 Editor's note: this scandal has shocked all of Israel. Health Minister is looking for an immediate solution, alongside a long term plan. One of the short term actions can be 5000 new work permits for foreign caregivers to come to Israel and work exclusively in Nursing Homes.
When we decided to come to Israel as Caregivers, we were informed that we will be taking care of an old person living in alone in an apartment. We will bath, feed, change diapers, cook and clean for them. But, some of us came and work in a nursing home because the family of our employer decided to confine him/her in a home for the aged with full confidence that their parent will be well taken care of.
Some of us witnessed the horrors of being in a nursing home. Luckily though, some of the elderly chose to bring a Caregiver who can be with them for a few hours if not the whole 24 hours. But some nursing homes do not allow caregivers in the area. The patients are living alone in a confined room and the staffs are taking care of them.
In the last few weeks, there were news outbreaks about the realities of the situations of elderly in the nursing homes. A few people who claimed to witness the abuses reached to out to the media and tell their stories.
Yediot Aharonot who first exposed the humiliation and abuse led to further investigation and compiled more evidence. One nursing home in Haifa was raided by the police and some workers were arrested and officials were laid off.
Complaints were officially used as evidence since the complainants are children or family of the victims. The horror that their parents suffered is not so easy to ignore.
Ilanit Darmon's father died in a nursing home in the North. She was trying to figure out what happened to him there during those days when she was not there to watch over him. "I promised him not to shut up over his grave", she said.
Her father lived in a nursing home for 9 nine months. There were times when she visited him and found his hand swollen. She asked him what happened and he said the staff twisted his arm because he tried to touch his diaper. Ilanit wanted to complain but her father begged her not to. "They will take revenge on me", he said. Ilanit realized that probably her father was right.
During the time that his father was ill, she received conflicting reports about his condition. Her father fell and was injured but she was informed 2 days later. She asked them to bring him to the hospital but the next day they told her that her father is fine. But she suspected that something is really wrong.
A week after he fell down, the nursing home called Ilanit and told her that her father was in a very bad shape and she must come over. When she arrived, her father is already gone. She was devastated. The official medical document declared "cardiac arrest" as the cause of her father's death but Ilanit knows it's not true. No one mentioned about his fall injury and no one took the responsibility.
Orly Almagor's story is no different from Ilanit's. Orly's mother became ill with Alzheimer's and the family decided to move her to a nursing home. She was physically healthy, cooking, walking and cleaning according to her daughter. Within a month and a half, she became very weak and dependent.
Almagor became suspicious and made unannounced visits to the nursing home. She came and found her mother in bed full of urine and complained but no one in the management addressed the issue.
It was Rosha Shana when her mother joined them for dinner. She was very happy and laughing with the whole family. The next day at 20:30, the official of the department called her and told her that her mother is really in a very bad condition or dying.
She rushed to the nursing home and found the department empty. She ran into her mother's room, turned on the light and saw her lying half-naked and covered with blood that leaked from her mouth. The head of the department came and said he has no answers to all her questions.
The death certificate stated that her mother died at 15:30. Why were they informed only after five hours? Why the department is empty? Why she had blood on her face and naked? When she took all her mother's things, she was told that all the staff resigned and there was no one to ask anything.
These are just two of the many devastating stories about the abuses in Nursing Homes. This is also one of the reasons why some families, no matter how difficult it is, still prefer to keep their parents at home. This is also the reason why they prefer to pay caregivers to take care of their parents at home despite of us being Filipinos, Sri Lankans, Indians or Romanians.
At the end of the day, we're doing our jobs. We do our best to take care of these people not just for money but for compassion, empathy and respect for life.
As mentioned above, the Israeli Minister of Health is looking for an immediate solution for this crisis. One of the demands made by the Minister is a government approval for foreign caregivers to work in nursing homes. This idea has been circulating around for many years, but now it's seems like there's a good chance for this government approval to materialize. We'll keep you updated on this important matter. For real time updates please join our Facebook page.