Another Extension for all Caregivers Until October 2021 Regardless of Visa Status.
Read more
The iSavta Team | 12.11.2019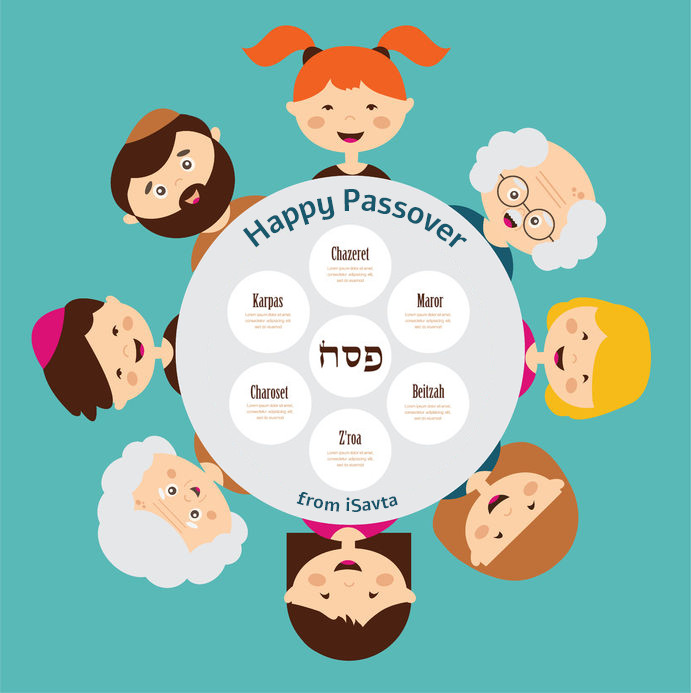 Passover or Pesach is a biblical festival. The Jewish people celebrate this event as a commemoration of their liberation by God from slavery in Egypt and their freedom under the leadership of Moses as described in the book of Exodus in the Bible.
For hundred of years, the Israelites became slaves of Egypt until God made wonders to save them and let them escape to Israel where God blessed them with prosperity and freedom.
As a narrative from the book of Exodus, God helped the Israelites escape from Egypt by inflicting ten plagues upon the Egyptians in order for the Pharaoh to release them from slavery. The last and the worst plague that God inflicted was the death of the Egyptian's first-born.
The Israelites were told to mark their doorsteps with the blood of a slaughtered spring lamb. The spirit of the Lord recognized the mark and knew to "pass over" the first-borns in these homes. That is where the English name of the holiday came from.
Eventually, the Pharaoh released the Israelites. They escaped in such a hurry that they didn't wait for the bread to rise (leaven). Thus, in commemoration of this even, no leavened bread is eaten for the entire duration of Passover. It is also the reason why Pesach is called the Feast of Unleavened Bread in Torah and Old Testament.
As we celebrate Passover this year together with our Savta and Sava, let us go back and reflect from the history. How God's faithfulness unfolds the possibilities of escaping life's challenges. No matter how difficult your situation is, there is always a chance for you to be free from it.
Being too far away from your loved ones is a sacrifice that only a few people could understand. We may feel imprisoned or sold to slavery sometimes. But, unlike the Israelites during those times, we are being paid and compensated for our sacrifices. Although sometimes we feel like we have no choice, it is just a phase in our lives that will eventually end. We just need to persevere and we will come out victorious with the help of God.
Just like the Israelites during the time of Moses, they persevered and in the end, they were able to escape and be free and live in a Promise Land of Israel where they live and prosper.
Life will always find ways to imprison you and choke you to death. But, it is also full of overcoming it. All you need to do is just to believe that someone powerful up there, who can inflict ten plagues to Egypt, is one and the same God who will bless you and lift you out of your misery.
Have a Blessed Pesach Everyone!
Read more about Life Overseas