Another Extension for all Caregivers Until October 2021 Regardless of Visa Status.
Read more
Philippine Embassy To Move To Jerusalem? DFA said No.
The iSavta Team | 12.11.2019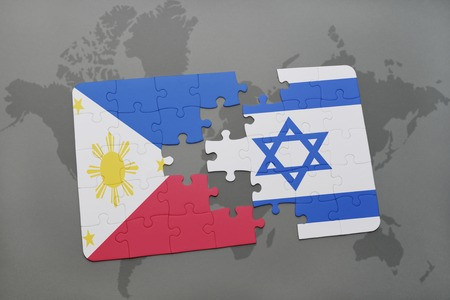 When US President Donald Trump made a bold statement on recognizing Jerusalem as Israel's capital, there were outrage in different places in Israel opposing this confirmation. In line with this recognition, there were also reports that several countries are also considering the possible transfer of their embassies to Jerusalem. This includes the Philippines.
But, The Department of Foreign Affairs made clear that there are no plans or any discussions on moving the Philippine Embassy from Tel-Aviv to Jerusalem, contrary to the reports that circulated in the internet and other news platforms.
"There has been no recent discussion, whether among relevant government agencies, or bilaterally with Israel or with any other country, on the location of the Philippine Embassy in Israel," Acting Spokesperson Robespierre Bolivar said in an official statement.
Agence France Presse quoted public radio citing Israeli diplomatic sources that Honduras, Romania, Philippines and South Sudan are among the few states considering the move.
"Any decision on the location of our Embassy will be based firmly on our national interest and our long-standing support for peace in the Middle East," the DFA cleared.
It also explained that the country's vote to abstain on resolution ES-10/18 on the "Status of Jerusalem" before a United Nations General Assembly is in support of the implementation of UN initiatives aimed at the peaceful resolution of the Middle East conflict.
"The Philippines puts a premium on peace and the peaceful resolution of disputes," DFA said.
"Our Constitution clearly states that the country renounces war as an instrument of national policy and will strive to maintain friendly relations with all countries."
"It is in consideration of this principle that the Philippines has always supported the policy of two states for two peoples as a long-term solution to the conflict between Israel and the Palestinians," it added.
The DFA said the Philippine government is sincerely and willingly playing its part in promoting peace in the region.