Another Extension for all Caregivers Until October 2021 Regardless of Visa Status.
Read more
Philippines: 14 Killed and 67 Injured in What Appears To Be a Terrorist Attack
The iSavta Team | 12.11.2019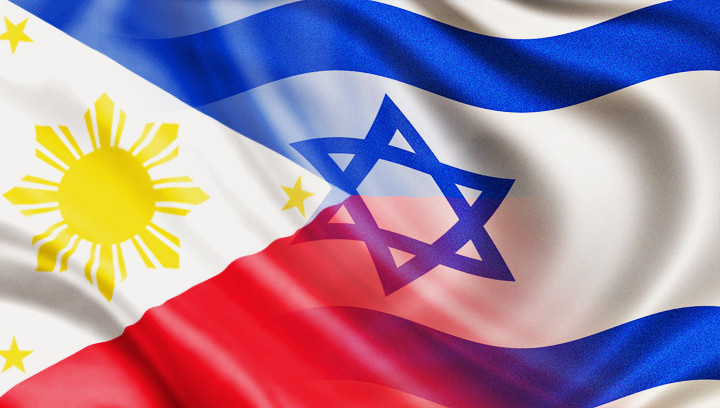 Davao City, Philippines - An explosion struck a night market in Davao City late last night, September 2, 2016. It was a fatal attack that claimed the lives of 14 individuals and 67 others were injured.
Those who were injured were treated in different hospitals including a woman who is pregnant and right now remained in intensive care.
President Rodrigo Duterte visited the victims in the hospitals today including the those who died in the attack after he declared a State of Lawlessness in the whole country. He even cancelled his work flight schedule to Brunei because of this.
Mindanao is in full alert as of the moment and the rest of the Philippines is under heightened alert. Earlier this evening, Manila time, the government also declared full alert in Manila for it can be a target of another attack.
Some people are questioning President Duterte's declaration of Lawlessness for it can be an indirect declaration of Martial Law. But, the government was very keen on explaining to the public that State of Lawlessness is quite far from Martial Law for it's main purpose is to give the Armed Forces a "go" signal to back up the Philippine National Police in keeping the country safe.
Many of the casualties are attendants and customers at the massage parlor near the night market and there were reports that the suspects posed as customers and left a backpack with improvised explosive device. According to one victim, they tried to give back the bag to the person but he never looked back. After around 30 seconds, there was an explosion.
Earlier today, terrorist group Abu Sayyaf claimed responsibility for the attack, saying it is a "call for unity" among Islamic guerrilla fighters called the mujahideen.
The PNP is yet to confirm if it's really Abu Sayyaf as they move forward with their investigation.
"We have our own way of validating if that claim is really authentic," PNP Chief De la Rosa said. The possibility of the real culprit being groups that have splintered from the ASG is also being validated, the police general said.
A few days ago, the war on Abu Sayyaf versus the AFP triggered when the terrorist group killed several soldiers in an encounter in Sulu.
Davao City Mayor Sara Duterte-Carpio assured the families of the victims that the city government will help them in hospitalization, burial, funeral and day-to-day expenses.
"We will not be terrorized by this heinous crime and I call on all Dabawenyos to unite and let us help each other rise from this senseless incident. Let us remain vigilant, please report any and all suspicious activity, no matter how insignificant it may seem," she said in a statement.
The armed forces and the full force of the PNP were deployed all over the country. The government has issued warning on the possibility of another attack. They are asking the people to stay vigilant and avoid crowded places as of the moment.
Outpouring support from Filipinos all over the world came in as well as from other countries who condemn the attack. Vigils were facilitated on the explosion site and social media were full of news about it. #PrayForDavao was a trending topic on Twitter as well as on Facebook.
This is not a quite a shocking story for Israelis for we are facing the same threats everyday. The only thing we can tell you is to be a "One Nation Under One Flag". There's no better way to topple a terrorist threat than to be united and look out for each other. Be vigilant, report immediately to the police if ever you'll notice something strange in your surrounding. Be cooperative. Do not defy checkpoints, security checks on malls/establishments and most of all, follow the authorities.
To our dear caregivers here in Israel, talk to your families back home. Remind them that terrorist attack is a serious threat and should not be taken lightly. You, of all people, know the rules because you've experience these terrible threats here somehow.
We in iSavta strongly condemns the attack. We are in full support to your government to do what needs to be done to win this war against these senseless attacks because we, for one, know exactly how it feels to be in that situation.
Be Strong Philippines.