iSavta Blog / Global Events / Philippines: Miss Universe 2015
Philippines: Miss Universe 2015
The iSavta Team | 12.11.2019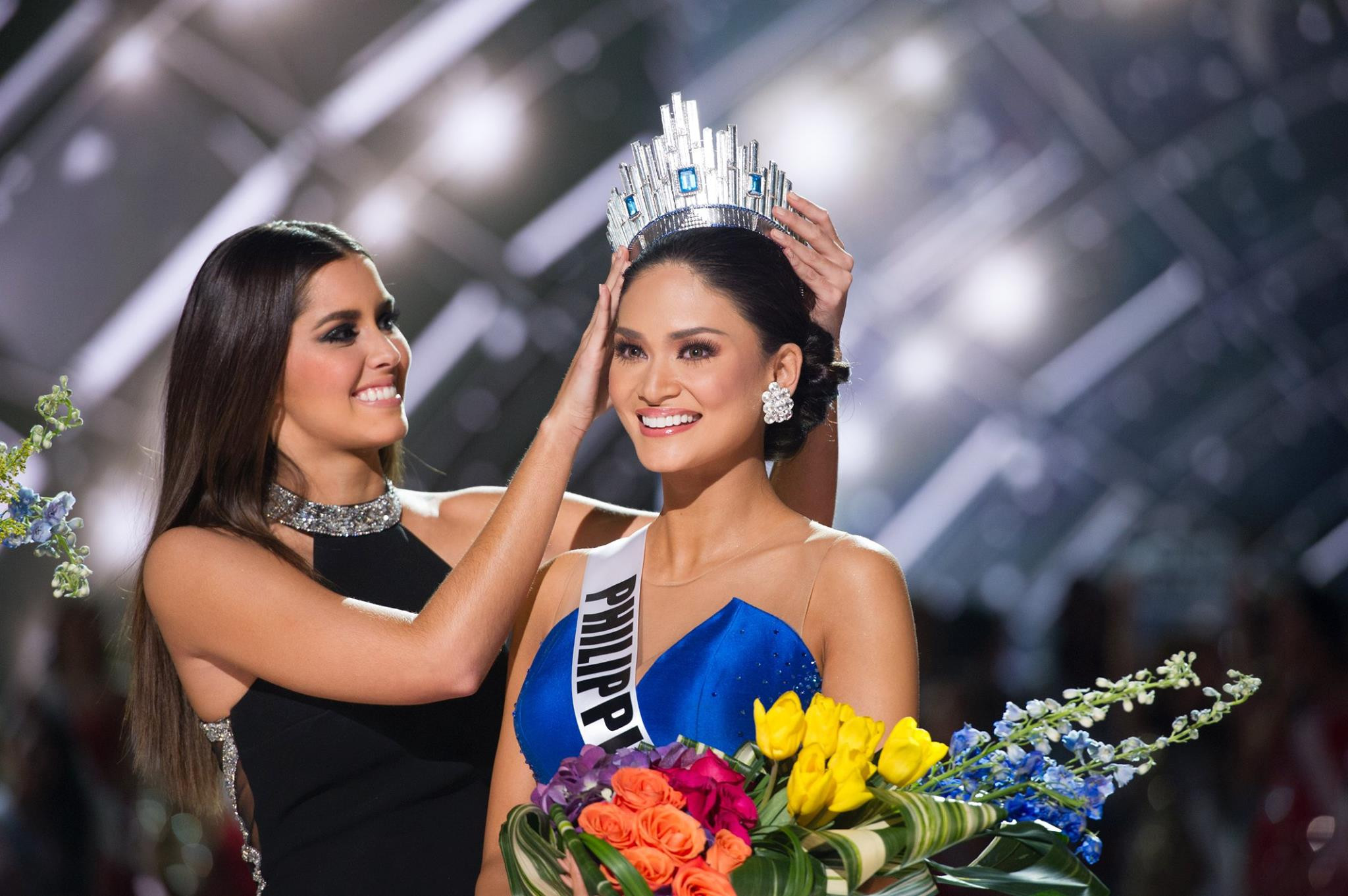 "I am Confidently Beautiful with a Heart" - Pia Wurtzbach, Miss Universe 2015
After 42 years, Philippines finally bagged the most elusive crown and title, the Miss Universe.
It was Gloria Diaz who first won the crown for the Philippines followed by Margie Moran. Now, it is Pia Wurtzbach, the 3rd Miss Universe from the Philippines.
Winning the title of The Most Beautiful Woman In The World was not a "walk in the park" for Pia. She joined the Bb. Pilipinas three times just to have the title of Bb. Pilipinas-Universe because it was her life long dream to compete in Miss Universe Beauty Pageant.
Up to the last minute, Pia had to go through a rough grind just to have the title. Earlier today, in Las Vegas Nevada, Pia and Miss Colombia reached the top 2 among hundreds of countries who competed in the pageant. Steve Harvey, a veteran host was about to announce the winner when, as human as he is, mistakenly announced Miss Colombia as the Miss Universe 2015 when in fact, it was Miss Philippines who won the crown.
Miss Colombia was already crowned by Miss Universe 2014 (which is also a from Colombia, by the way), when Harvey took the center stage and started to apologize to the crowd as well as to the entire Universe. Owning up to his mistake, Harvey announced that Miss Colombia was actually first runner up and Miss Philippines was actually the Miss Universe 2015. Following his controversial announcement, Harvey apologized and took the responsibility, asking the people not to put the hate on the girls but rather explaining that it was an honest human mistake commited by no other than himself.
Harvey then showed the official result that he was holding which to the shock of everyone, it was indeed Miss Philippines who won the crown.
Netizens lambasted Steve Harvey on social media sites like twitter and facebook. Some said that Harvey had just one job and that is to announce the winners but he messed it up. Millions of symphatizers reached out to Miss Colombia as well as to Miss Philippines because they felt that Pia Wurtzbach was robbed off of her right to savour her winning moment. But, at the end of the day, what's important to Filipinos is the fact that after 4 decades of waiting, the Philippines finally proved once again that indeed, some of the most beautiful and intelligent women in the universe are from this country.
Pia, when asked about "Why she should be the Miss Universe 2015?" confidently answered:
"To be a Miss Universe is both an honor and a responsibility. If I were to be the Miss Universe, I will use my voice to influence the youth and raise awareness to certain causes like HIV. I want to show the world that I am confidently beautiful with a heart."
CONGRATULATIONS MISS PHILIPPINES! It was not a very traditional coronation but, in the hearts of millions of Filipinos, you are definitely a BEAUTY with a HEART!
Read more about Global Events