The iSavta Team | 13.11.2019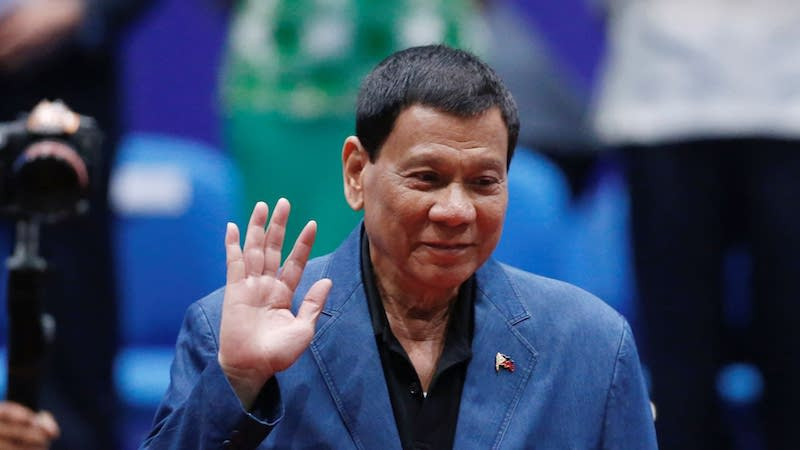 As speculations about the cancellation of Duterte's trip to Israel started to spread around, the Filipino Community in Israel couldn't stop their disappointment as they were already very excited to see and meet their very controversial President.
The arrival of President Duterte proved every speculation wrong. The president arrived with his delegation and he is going with every agenda he has for this trip.
One of the highlights is his meeting with Prime Minister Benjamin Netanyahu which suggests a signing up of a few agreements between the two countries. As reported, the meeting will be closed to the media for fear of censored statements as the Philippine President is known to be very blunt and straightforward.
Several agreements will be signed during this visit, including a long forgotten agreement on Caregivers in Israel. This will be a monumental event because this will involve the cancellation of the exorbitant fees that caregiver applicants pay to agencies just to go to Israel to work. Allegedly, caregivers are paying up to $12,000 to secure a caregiving job in the country. The new agreement will require Caregivers to pay just as much as $800 for the processing and placement fee, nothing more.
Today, President Duterte meets up with Prime Minister Netanyahu and this is what PM Netanyahu stated:
"President Duterte, welcome to Israel, welcome to Jerusalem.
We mark that this is the first visit by a president of the Philippines in the history of Israel. It is deeply appreciated. We remember the exceptional role of the Philippines that received Jewish refugees during the Holocaust. We remember that the Philippines was the only Asian country that voted for the establishment of the State of Israel in the UN resolution in 1947. Mr. President, we remember our friends. And that friendship has blossomed over the years, and especially over the last few years.
We're going to sign here today three important agreements, in trade, in science and, no less important, in caregiving. There has been a remarkable phenomenon in Israel where thousands and thousands of families have taken heart from the support given by Filipino care workers to the elderly. I am one of those families, Mr. President. My late father, who died at the age of 102, in his later years received incredible care by a caregiver from the Philippines, Lee, a woman of exceptional compassion and intelligence. She took care of my father's every need. And when he passed away, she took care of his brother's needs, until he passed away.
I, like many, many Israeli families, am deeply moved by this show of humanity. And today we're going to sign an agreement that will knock off as much as $12,000 from the cost of every caregiver. This is money that is taken away from the caregivers and the families, the Israeli families who so want their service. This is an exceptional agreement and I think it heralds the kind of friendship that we are developing.
In that spirit Mr. President, I welcome you; welcome to Jerusalem."
Other agreements are expected to be signed including investments, science, commercial and agreements between private companies in the fields of food, energy, desalination, agriculture and more.
President Duterte will have several meeting, inauguration and events to attend before he fly home back to his country. Everyone is so excited of the positive outcome of this state visit as two countries has decades of close friendship and respect for each other.
Sources:
Ynet.co.il
GMA Network
Prime Minister of Israel Official Facebook Page