Another Extension for all Caregivers Until October 2021 Regardless of Visa Status.
Read more
Philippines: The Marawi City Siege
The iSavta Team | 12.11.2019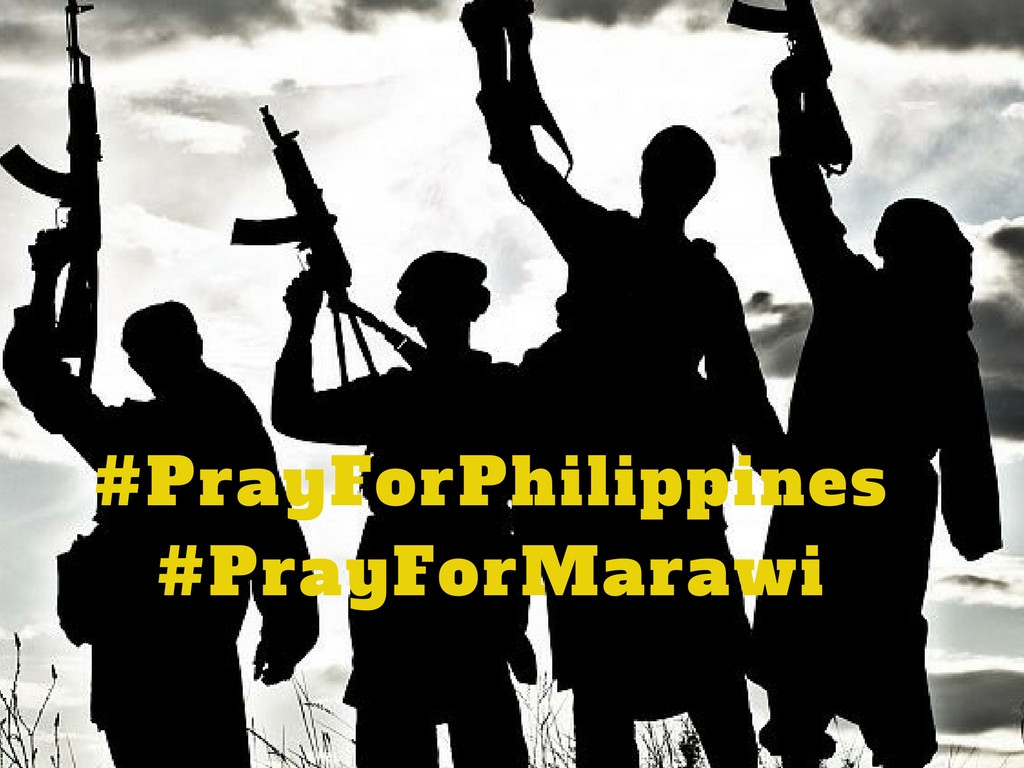 Marawi City - is the capital city of the province of Lanao del Sur on the island of Mindanao in the Philippines. According to the 2015 census, it has a population of 201,785.
It was considered as one of the peaceful cities in Mindanao until last Tuesday, when a group of armed men, identified themselves as Maute group together with the Abu Sayyaf, invaded the city and created discord among the locals.
These terrorist groups pledged allegiance to ISIS but they are not yet recognized as official member of the notorious international terrorist group.
The news broke up in Facebook and Twitter for some citizens posted several photos and live videos online, asking for help and prayers. The hashtag #PrayforMarawi became a trending topic in all corners of social media.
As the news progressed, the situation became very difficult for people of Marawi. There were news about armed men taking over hospitals, churches jails and schools, burning it to the ground.
They also took several hostages including a priest, teachers and nurses as the Armed Forces of the Philippines started sealing off all the major entry and exit points to control the movements of the Maute group.
Television newscasts are limited for the AFP are very careful to disclose too much information about their operations.
The people of Marawi, including women and children were in deep shock and were very scared for their lives. Every gunshot and siren brings trauma and agitation to them. Some started to find ways to leave the city but some remained for they were scared to go out of their homes.
With all these chaos in Mindanao, people began to wonder what President Duterte would do to solve the problem. THe biggest question was, where is he in the first place?
President Duterte was in Russia when it happened. People were clamoring for help and the president answered by cutting short his state visit.
While soldiers and police engaged in a firefight with the militants, President Duterte with full conviction, declared Martial Law in all Mindanao for 60 days.
The main purpose of this declaration is to give full authority and power to the Armed Forces of the Philippines to do what it can do to control the situation and to lessen the civilian casualties as much as possible.
Because of the Philippine history on Martial Law and the abuses it brought during the Marcos regime, the Filipino people were skeptical about Duterte's intention in declaring it again.
The Philippine National Police has been put on full red alert status all over the country. All other government offices including DSWD and other sub agencies also activated its full alert status just in case rescue operations will be needed.
President Rorigo Duterte, at a press conference shortly said that government security forces may conduct searches and set up checkpoints for the privilege of habeas corpus had been suspended.
Some people favored this move for it could help neutralize the situation in Mindanao. But some, especially those who are opposing Duterte's presidency, are questioning and wary about Martial Law's declaration for it may result to abuse and suppression of the people's rights.
But, Duterte also said that he might extend the army rule to Visayas to anticipate the possibility of spreading the terrorism to this area. People are in doubts for this might be a slowly but surely move of the President to finally declare Martial Law all over the country.
Netizens were warned against spreading of false and fake news online. They were encouraged to verify the news before even reposting it and believing in it.
First of all, Maute group are just ISIS-inspired group. They are not actually official members of ISIS. Second, there were people spreading fake photos online using photos from different places and situations. Do not believe everything you see online. Verify the news first. Watch updates in legitimate and trustworthy sources.
To all those who have relatives, friends or family in Marawi City, Philippines, we in iSavta are offering our prayers for them to be safe and far from dangers.
And to the whole Filipino Community here in Israel, we are with you in this troubled time. #PrayForMarawi #PrayForPhilippines