The iSavta Team | 13.11.2019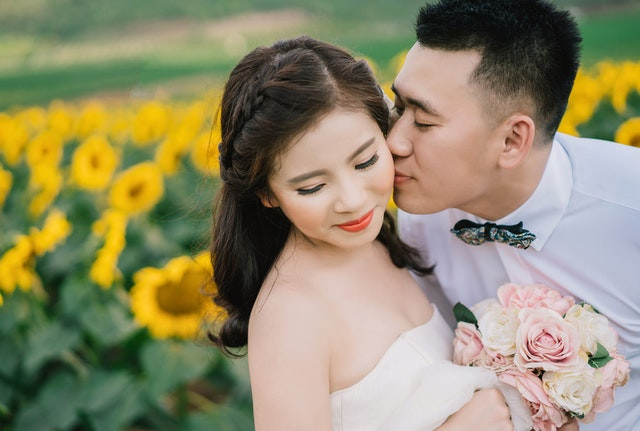 When you are working abroad, it is common knowledge that homesickness and loneliness will eventually take a toll on you primarily because you are thousand miles away from your loved ones.
It is an open secret that sometimes, you'll find someone who could somehow gives you relief from being lonely and depressed.
Relationships between foreign workers are common anywhere. Even in the middle east where some countries do not even allow unmarried couples to be together, migrant workers were still able to find ways to live together to the point of faking their marriage certificate.
Recently, the Population Authority is pushing hard on Caregivers in Israel to report to them any foreign workers who are in relationship with fellow caregivers. They are demanding that one of the couple should leave Israel as a condition to extend the working permit of the other. Pregnant women are also being forces to reveal the identity of the child's father.
According to reports submitted to Kav Laoved, the state has been putting much pressure on foreign workers to report romantic relationships between caregivers. It is to prevent them from having a family life in Israel.
A 30 year old caregiver was forced to reveal the identity of her child's father because she was threatened to lose her job. At the order of the authority, the nursing agencies themselves are obliged to ask for the father's information and his relationship to the caregiver. If she refuse to give them the details, she will not be able to get a new work permit.
The caregiver gave in to the pressure for she was scared to lose her job. She gave them the father's identity. Two months later, her employer received a letter from the Population authority stating that the caregiver will no longer have a work permit since the father of her child is still in Israel working.
The authority gave them an option. One of them should leave Israel. But, the caregiver contested this idea saying that she's no longer in a relationship with her child's father. He's not even supporting his child and he's no longer in contact with her.
She was required to sign a waiver that she's no longer allowed to have any romantic relationship with him or anyone in Israel. The authority also demanded that the caregiver's employer should also be responsible to report to them if the caregiver is having an affair or relationship with her fellow migrant worker.
The caregiver detested this what she called intrusion into her personal life. She said that she's working 24/7 with full dedication and the state has no right to ask her about her personal life.
There were several testimonials from foreign workers who are in similar situations. As the law changes, there were also some inconsistencies with the way these laws are implemented.
Michal Tagger of Kav Laoved said that this law and implementation is a very big problem because it violates the privacy of foreign workers. "Their entire pattern of employment takes away every sign of personal life. The last thing that if left for them is usually to have a relationship once a week at most, and that too is taken from them", she said.
The Population Authority said, "It has always been the policy, which is not hidden, that spouses can not work together in Israel to prevent setting in Israel, and we are working in reasonable ways to ensure that this policy is implemented without compromising the privacy of the couple".
Source: Haaretz