iSavta Blog / general info / Slavery Law: Adding insult to injury!
Slavery Law: Adding insult to injury!
The iSavta Team | 12.11.2019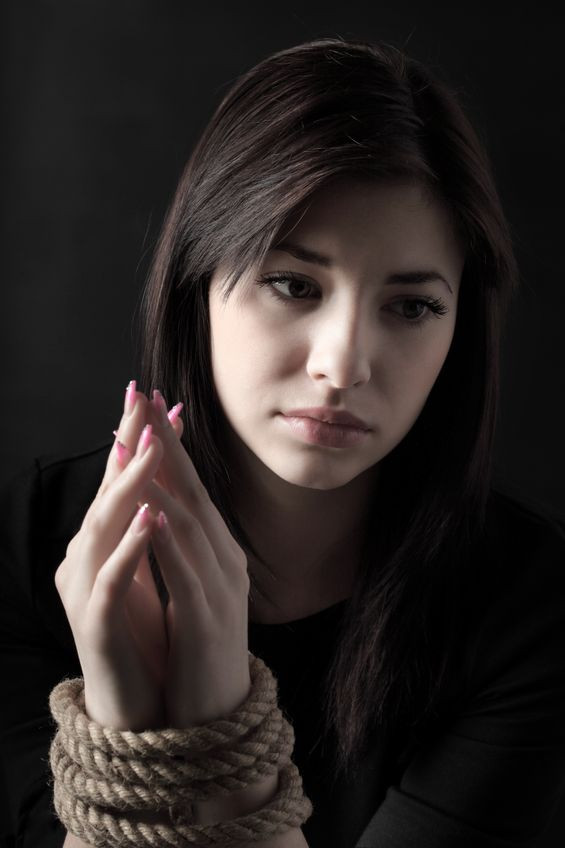 The so-called slavery bill is like adding insult to injury. I felt like my face was rubbed on a stinking adult diaper when I read in the papers that it's already a law! I would go so far as to ask this question, "Is the State of Israel becoming a "throwback to the Dark Ages in the making" by the Ministers who vote for this law? Imagine that 26-6 votes! Don't bite my head off! I am just voicing down my opinion. Or is our right to freedom of speech is also curtailed the same as our other basic rights that the state of Israel has swept beneath their thick rug that not even a squeak can be heard? What happened to Democracy, to equal rights, blah, blah, blah... where is it? oooohhh was there a tsunami or a tornado perhaps that blew it away from Israel? (Hope the surrounding Arab countries caught it.)
I am a caregiver, a foreign worker who is working very, very hard for a meager salary. Take note, very, very hard job and fucking dirty as well!! Not that we are complaining, we accepted it with open eyes and mind. That's why we are hired in the first place because we are willing to do it and Israeli citizens are mostly NOT willing to take this jobs or we wouldn't be here as the default choice. We did not come here as infiltrators so we are asking not to be treated as such. We are asking for compassion and a little understanding because like I said, the job is hard and we, mostly women, are often subjected to a lot of injustices that we just have to grin and bear until the last drop of endurance and patience is exhausted; but what we got instead is a hard kick in the ass. Maybe those who vote for the passing of this law would try to exchange one pampered day of their life to the life of a caregiver so that they will have a taste of the old adage "Experience is the best teacher". But then again, to quote Merav Michaeli of Haarets on her article titled "The modern slavery law" 'a government whose defense minister and attorney general enjoy status and wealth that allow them not to be categorized as "elderly," and who themselves employ illegal slaves - does not see any problem in exploiting weakened, aging citizens for subjugating these even weaker individuals.'
The full impact of this law hit me this morning when after a few hours of reading the newspapers, my sometimes weekend reliever, an Indian lady, who can speak a little broken English but can barely read English called me asking for help because it's her last day of work with her employer and they are insisting that she signs a letter. She is leaving the job for several reasons ,one she is losing and losing weight from lack of food, (she is not allowed to cook because the employer is religious and that the food is rationed) and they treat her like she is dirt (according to her and another person who was a former caregiver of the couple ). She has endured this for a couple of years and she has just reached the limit of her endurance. Her employer, a couple, wants her to sign a paper that states she, the employer has already paid her, the caregiver, all her benefits, salaries and she, the employer has no more obligations to her, the caregiver. I asked her if she has received any payment and she said not yet. I asked her, did the agency called you to give you some advice or any help at all? No. She is totally at a loss on what to do. All I can do is to tell her to go to Kavlaoved for help and not to sign anything she doesn't understand and as of now that I am writing this, I have no idea what happened next. Can you imagine being stuck for a couple of years more to this kind of situation because you cannot leave the job since you need the income and if you will leave the job, you are entering another kind of hardship which is at the mercy of the OZ unit....
This is just a simple example of how hard the life of a foreign worker is and what little choice is there before becomes rather non-existent choices now. I am sure there are worst cases out there. And now with the passing of this law, they have just stripped us of any dignity and basic rights.
I ached with the disillusionment that this country whose history is rife with their agonizing trials as slaves would stoop to this. Perhaps this is a proof that absence of any kind makes the heart forget, in this case, it's the mind that forget. (Might it be that those who supported this law have the symptoms of Alzheimer's disease?) I am thinking i should hightail myself out of here very fast. You never know, Israel might adopt also the Sharia law! (Just kidding!)
(Re-post from Kavlaoved's homepage)
The state of Israel anchors modern slavery in its laws
by: Yuval Goren, NRG (May 17, 2011)
Human rights NGOs strongly oppose the passage of a law in the Israeli Parliament stating that the Minister of Interior can restrict the transition of migrant caregivers between employers and even restrict their work to a specific geographical region.
The law that was approved yesterday in a majority of 26 supporters against 6 opponents has received the title: "the binding law", as enforcing this law is expected to bind migrant caregivers to a single employer even if the worker requires a change of employer for any reason whatsoever.
The NGOs mentioned yesterday that the failed High Court of Justice scrutiny in an appeal that was submitted regarding a similar policy five years ago. The Court stated that this harsh law badly hurt migrant caregivers as well as their elderly and disabled employers.
"Work immigrants will become slaves with no rights".
Attorney Oded Feler from the Association for Civil Rights in Israel said yesterday that "almost 150 years after the US abolished slavery, the state of Israel is going to embrace it in its laws. A law that binds migrant workers to their employers and makes it difficult for them to change employers will turn migrant workers into slaves with no rights. The result will be abuse and exploitation of migrant workers and the creation of a legal system that is nothing but an open invitation to cruel exploitation".
According to Prof. Zvi Bentwich, CEO of Physicians for Human Rights: "This amendment to the law opens a door that can lead tens of thousands of migrant workers into slavery. The state of Israel thus officially joins the grim club of states that anchor modern slavery in their laws and treat migrant workers as if they were mere instruments, with no needs or freedom".
According to the Knesset member Zehava Galon (Meretz): "This amendment is dangerous for us as a society. It facilitates modern slavery. Approving this bill means approving binding migrant workers and abusing women who come here to make a living through hard work. This law denies those women their right to choose".
Attorney Hanny Ben Israel from Kav LaOved said that "this law will prevent caregivers from escaping conditions of abusive employment. It binds migrant workers to their employers, abuses their economic distress, and expands the violation of their rights. The law violates the most basic rights of migrant workers who are more exposed to violence and sexual abuse from their employers due to the power gap".
According to Attorney Reut Michaeli, the CEO of Hotline for Migrant Workers: "Just this week we have received a complaint from a Filipina migrant worker who found that her employer put a hidden camera in her bedroom watching her 24 hours a day. Due to the new law this worker and many in her condition will have a hard time leaving their employers, and will have to surrender to their lowest whims".
Read more about general info